Microsoft has finally started the roll out its operating system Microsoft Windows 10 in 190 countries. The Windows 10 is essentially an amalgamation of some old features from Windows 7 and Windows 8 as well as several new and improved features. The company has also brought back the Start menu which was not present in Windows 8. It is compatible with personal computers, tablets, smartphones, Xbox games console and HoloLens.
In this post, we bring to you a glimpse of what Microsoft Windows 10 is like. Read on to find the features, which the Windows 10 is be equipped with, along with the price and availability details.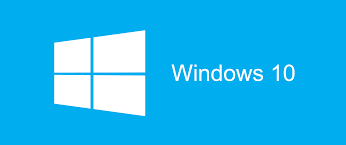 Price and Availability
Microsoft Windows 10 will be available as a free upgrade to Windows 7 and Windows 8.1 users for one year. Those with devices running older versions will first have to first upgrade to Windows 8.1 to get the free update. The users which are not eligible for free upgrade will have to pay around $119 for Windows 10 Home and $199 for Windows 10 Pro.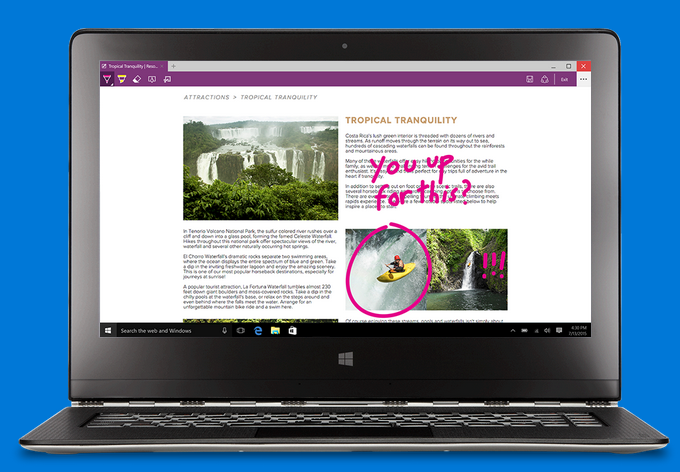 Features of Microsoft Windows 10
Following are few interesting features of upcoming Windows 10:
Cortana
Microsoft's personal digital assistant Cortana, which was earlier available on Windows phone will now be available on desktops and tablets with Windows 10. To remind you, Cortana is the personal voice assistant  with the help of which user can set reminders, know information about weather, sports, traffic and check e-mails more conveniently and quickly by interacting with Cortana, without the hassle of going to each app manually.
Microsoft Edge Browser
This is the name of Microsoft's new web browser which runs on the upcoming Windows 10. Edge comes with many interesting features. The users can annotate on the browser with mouse or even finger if they are using touch screen device without the need of a stylus or pen and the user can further share them with friends.
Additionally, Microsoft has also included the voice assistant Cortana in the Edge web browser which will provide information to the user about weather, nearby restaurants and even menu information.
Continuum Mode
This mode is ideal for people using convertibles. When they need to switch between laptop or tablets on their convertible, Windows 10 will automatically detect. For instance, if the user is using the convertible as laptop and then, he removes keyboard or mouse to use it as a tablet, Windows 10 will detect it and will convert into full screen tablet providing the user with on screen keyboard. Besides, it will get back to previous screen when the keyboard or mouse will again be attached to it.
Universal Apps
Windows 10 comes with a Photo applications with gallery for surfing images. This app is more focused towards the photography lovers. A number of impresive features have been included in this app like the images in this app will automatically be enhanced like Google+. There will also be one more Calender app which will run across all tablets, desktops as well as smartphones.
Office for Phones
Smartphone users with Windows 10 will be now able to use office on their handset in a better way. Microsoft has included new Outlook mail client and new Powerpoint version which will help users to remain productive when they are using their handset for work. The desktop users of Outlook will now be able to customize the background of Outlook with the image of their choice.
Xbox App
The Xbox app will allow the users to stream Xbox games on their Windows 10 based desktops or tablets. The users will also be able to view activity feeds and share their gaming information with the other Xbox gamers.
We will bring to you more features of Microsoft Windows 10, once we have our hands on it. Till the, bookmark this page and visit us again soon to know more about features and other details of the Microsoft Windows 10.
Read More Stories About- Windows
More related stories below: