While everybody is all praise for Moto E for valid reasons, I prefer to look at things from a different lens. Not all buyers have similar needs and not one size fits all. Moto E is a wonderful offering by Motorola and I love the fact that they have launched it first in India which is a very appropriate market with the correct audience for the Moto E. But the device is targeted to a very specific segment of buyers (which is huge in numbers), which is good for Motorola as well as those buyers, but if you are deciding to purchase a Moto E, you must make an informed decision on it. Which is why I am sharing here with you my first hand experience with Moto E from Indian launch event. I share with you my hands on video review, Top 5 reasons for which you should NOT buy Moto E and Top 20 reasons for which you should buy Moto E. I would request you to read though both of these sections as it will not be justice for Moto E if you don't check out the positives it offers.
Top 5 Reasons To Not Buy Moto E
Check out our video which contains the summary of this section completely.
Top 5 Reasons To Not Buy Moto E include:
No Front Facing Camera
No HD Video recording
No Flash on rear camera
Camera quality just about average
No earphones bundled with phone
So if you are a user who plans to do video calls, skype video chats, video hangouts, record HD videos and take high quality pictures, you should rather get something which is more capable like Moto G or Moto X and not go for Moto E.
The above reasons may matter to some of the customers but not all. However, if you do not intent to take a lot of pictures, take selfies and don't bother much about these weak points, Moto E maybe a good choice for you in the price segment. Also check out the list of reasons for which you should consider buying Moto E.
Top 20 Reasons To Buy Moto E
Check out our video below which summarizes the positive points of buying Moto E:
20 Top Reasons to Buy Moto E
Colour options- Customization possible
Cover and accessories available
Beautiful design- Curved sides, soft touch material, metal insides
Strong and study Build- Gorilla Glass 3, water resistant and scratch resistant
Dual SIM Option
Expandable Memory- SD Card Support
Good Display resolution
Fit and finish- use of chrome, glossy bezel etc.
Gaming experience
Noise cancellation for superior sound quality
Latest Android versions- Swipe keyboard and Google Now voice recognition
3G / Bluetooth 4/ Wi Fi Connectivity
Motorola Apps- Alert, Assist, Migrate
FM Radio
Great Contrast levels & viewing angle
Superb touch screen response
Speaker is loud
Smooth video playback and internet browsing
Good performance- handles multi-tasking with ease, Benchmarks score
Superb value for money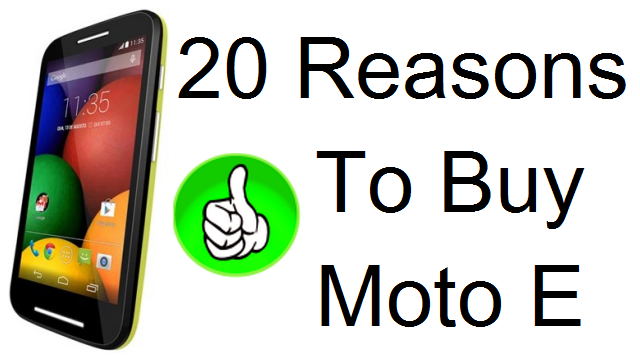 We believe Moto E is a great value for money phone in the price segment and offers a delightful customer experience for entry level smartphone buys. You can not expect high end features from an entry level phone, but still it manages to tick a lot of right boxes.
If you feel that it fits your needs well, you can buy it at attractive price with EMI offers from Flipkart here.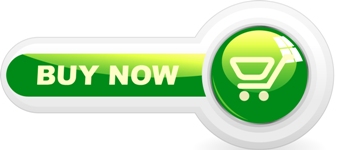 More related stories below: