Motorola's latest smartphone Moto G4 recently went on sale in India. Priced at Rs. 12,499, is this phone good enough to convince you to buy it? If you are planning to buy the Moto G4, then you have reached the right place. We've been testing the G4 over the last few days and here's what we think about it. Read on to find out Moto G4 review with reasons to buy and reasons to not buy (with video).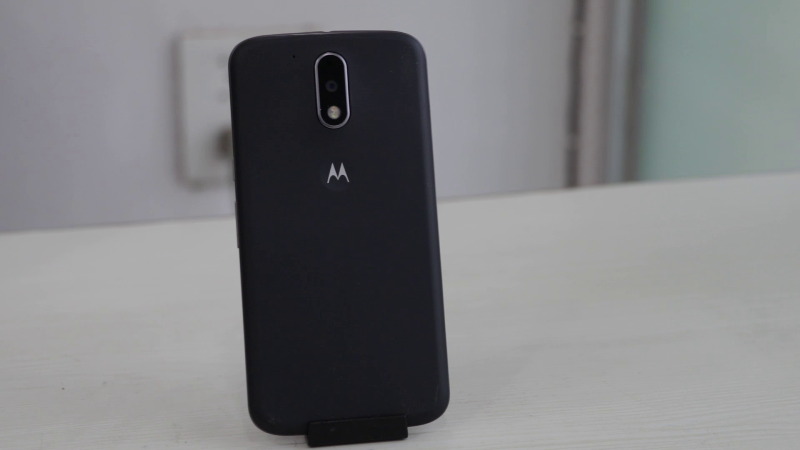 Moto G4 Review: Reasons To Buy
Here are 10 reasons why you should buy the Moto G4 smartphone:
1. Design & Build Quality
It is a well built phone that comes with a removable plastic rear which has a pattern over it for better grip. This phone features water repellent nano-coating and fits comfortably in one hand due to its light weight and compact design.
2. Light Weight and Compact
It is a light weight phone with 155 grams of weight. Despite featuring a large display, it doesn't feel very heavy to hold and fits comfortably in one hand.
3. Display
It features a 5.5-inch full HD Display with 1080p resolution. The display is bright and sharp and has  good viewing angles. The touch experience over the screen is also very smooth.
4. Camera
It comes with a 13 mega pixel primary camera with dual LED flash and a 5 mega pixel front facing camera. The camera app launches quickly and is very clean.  The rear camera takes good quality images in both well lit and low lighting conditions. The 5 mega pixel front facing camera also does a decent job in taking selfies with good detailing and clarity.
5. Hardware & Performance
Under the hood, it packs a 1.5GHz octa-core Snapdragon 617 processor coupled with Adreno 405 GPU. It houses 2GB of RAM and 16GB of inbuilt storage which can be expanded up to 128GB via microSD card. On testing it on AnTuTu benchmarks, we got score of around 45500 points. It handles light to moderate gaming with ease but if you are a heavy gamer, then you may face some heating issues. We have mentioned about the heating issues in the later segment of this post, which is reasons to not buy the Moto G4.
6. Software
The phone runs Android 6.0.1 Marshmallow operating system. The interface is clean and responsive and comes with several features like Pick up the phone to stop it from ringing, Flip the phone for do not disturb mode and Moto Display that shows notifications every time you pick up the phone
7. USB OTG Support
The device supports USB OTG which means you can watch movies and videos directly on the phone using pen-drive, without transferring them.
8. Battery
It is backed up by a 3000mAh battery and also supports Turbo charging. The 3000mAh battery of Moto G4, is good enough to survive for a day on moderate usage. The phone comes bundled with a Turbo charger which is said to offer 6 hours of power with 15 minutes of charging.
9. Speaker
The audio quality from speakers of Moto G4 is loud and clear.
10. Dual SIM+MicroSD Support
It is a dual SIM phone that allows users to use two SIM cards as well as a microSD card simultaneously. It supports expandable storage up to 128GB via microSD card.
Video: Moto G4 Review: Reasons To Buy
Moto G4 Review: Reasons To Not Buy
Here are 6 reasons why you should not buy the Moto G4 smartphone:
1. No IPx7
Although it comes with nano coating for protection against water spillage, it lacks IPx7 rating which is disappointing considering that its predecessors came with this feature.
2. No Fingerprint Sensor
It doesn't come with a fingerprint sensor. This again is a downside considering that there are many smartphones in the same price segment that offer fingerprint sensor for additional security.
3. No Magnetic Field Sensor
It comes with gyroscope and proximity ambient light sensors but lacks magnetic field sensor, which means that applications such as maps would not be able to know your compass orientation unless the cellular data is on.
4. No NFC
It doesn't support NFC or Near Field Communication.
5. Heating issues
Although it handles light to moderate gaming with ease but if you are a heavy gamer, then you may face some heating issue. After extended usage, it gets heated up causing a slight discomfort.
6. Overpriced
The Moto G4 is priced at Rs. 12,499 which seems expensive, for the specifications that it offers. There are many smartphones available in the market that offer similar or better specifications at lower price.
Video: Moto G4 Review: Reasons To Not Buy
Verdict
Motorola's latest smartphone, Moto G4 is an impressive smartphone that offers a lot of features like full HD display, good camera combination, fast performance and more. It is a decent smartphone in sub-Rs. 15,000 price range, yet there are some other options in the same price range which you can consider.
Also Read: Moto G4 vs LeEco Le 2 vs Xiaomi Redmi Note 3 Comparison [With Video]
More related stories below: