Recently, WhatsApp has added many new features. Now, it will allow you to remove the audio from videos before sharing. Read more to find How To Mute WhatsApp Videos Before Sharing Them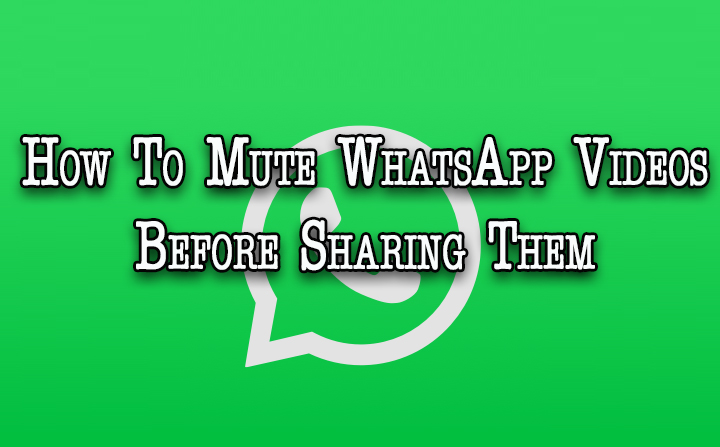 WhatsApp has been testing a Mute Video feature for a while. Now, it has started rolling out the new feature for Android users.
The Facebook-owned platform took to Twitter to announce the new Mute Video feature. It will help users to share videos without any audio disturbance in the background.
The new feature will allow you to remove the audio from videos before sending them to their contact in chats or adding them to WhatsApp Status.
The company claims that users will no longer need to use third-party apps to edit the audio on a video. You can now directly use the mute video feature within the app.
Also read: How To Enable Biometric Authentication For WhatsApp Web From Android Devices
The new Mute Video feature can be accessed from the video-editing screen. Clicking on a pop-up volume icon under the seek bar will mute the outgoing video. Here's how:
How To Mute WhatsApp Videos Before Sharing Them
Download and install the latest version of WhatsApp from Google Play on your Android device
Next, open any WhatsApp chat
Then, click the attachment icon at the bottom and tap the camera icon to record a video/ tap the gallery icon to select a video
Now, you should see the selected video on screen
To edit the volume of the video, tap the speaker icon at the top-left. This will remove sound from the video
That's it! Now, you can share the video without audio
Note: The new WhatsApp Mute Video feature is not yet available for iPhones. The company hasn't revealed a timeline for the rollout either.
Also read: How To Delete Your WhatsApp Account Completely
Conclusion
The Facebook-owned messaging platform has over 200 million monthly active users in India and 1.2 billion users worldwide.
Recently, the company added a new Mute button that allows users to mute chat directly from the notifications panel. Whereas the WhatsApp group video/ voice calling features now allow you to chat with up to four people at the same time.
Additionally, a 'Swipe to Reply' gesture support lets you respond to a WhatsApp message by simply swiping it to the right side. While the 'Picture-in-Picture' Mode to Android app that will allow you to watch YouTube videos while checking the messages.
Also read: Now You Can Make WhatsApp Calls From Your Desktop Via Windows, Mac Apps
We hope the above-mentioned tips were helpful. Please share your views with us in the comments section below.
More related stories below: