WhatsApp's new privacy policy has been widely criticized. Many users have migrated to alternatives like Signal and Telegram. Read more to find How To Delete Your WhatsApp Account Completely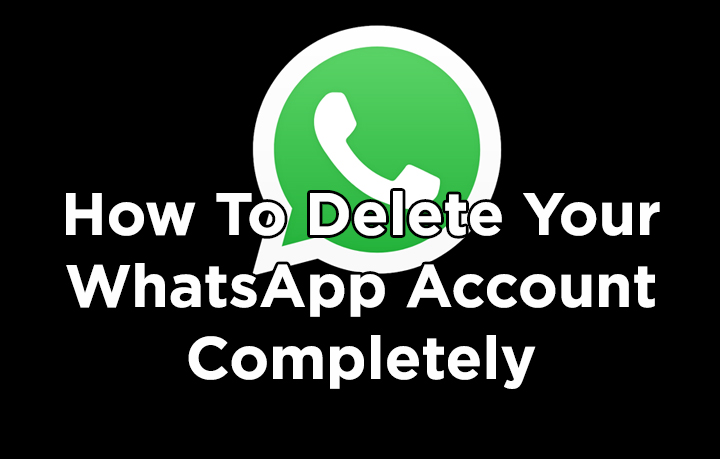 Recently, WhatsApp cam under fire over its new privacy policy. Luckily, there are multiple alternatives that offer more privacy.
Currently, Signal and Telegram are the most popular options for secure and encrypted messaging platforms.
However, before you switch to the new chatting app for more privacy, you need to to ditch WhatsApp for good. Let us help you completely delete your WhatsApp account.
Also read: How To Increase Security and Privacy On WhatsApp
How To Delete Your WhatsApp Account Completely
Open WhatsApp on your smartphone
Now, tap on the three dots icon in the top right corner
Next, you will see a small menu of options
Choose Settings from the dropdown menu
Then, enter the Account section of the settings menu, locate the Delete my account option, and tap on it
Now, enter your phone number and tap the red Delete my account button
Next, indicate why you are deleting your account from the dropdown menu
Then, tap the red Delete my account button
Now, tap the red Delete my account button one final time
That's it!
The whole process is quite simple, however, you have to confirm few times that you really want to delete your WhatsApp account.
Note: Once your account is gone, you won't get this account back in the future. It is gone for good.
You can't delete your WhatsApp account using the web app. You will have to use your smartphone to do it.
Also read: How To Enable Biometric Authentication For WhatsApp Web From Android Devices
Conclusion
Recently, WhatsApp introduced a new security feature for its Web and Desktop client. It requires biometric authentication when linking a new session to a device.
However, even with all the precautions, WhatsApp isn't completely secure. To further feel secure, you can move to more secure communication apps like Signal or Telegram.
Still, for regular use, WhatsApp's security protocols are good enough. Simply update the WhatsApp app regularly and use the above-mentioned security precautions.
Also read: How To Create A Google Alert To Track Updates
We hope the above-mentioned tips were helpful. Please share your views with us in the comments section below.
More related stories below: