WhatsApp is the most commonly used messaging platform. However, it has been in news over privacy concerns. Read more to find How To Increase Security and Privacy On WhatsApp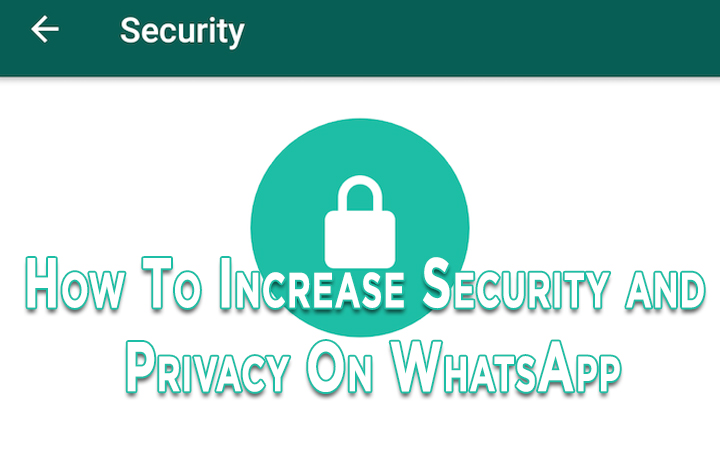 Recently, WhatsApp has landed in trouble over its privacy policies. This has led to many users shifting to alternative messaging platforms like Signal or Telegram.
However, it might be hard to stay connected on with multiple contacts on different apps. Let us help make WHatsApp more secure and private.
How To Increase Security and Privacy On WhatsApp
WhatsApp's built-in end-to-end encryption ensures that your messages can only be read on the recipient's phone. Here are some more steps to protect your security and privacy:
Enable Two-Step Verification (2FA)
Go to Menu > Settings > Account > Two-step verification > Enable
Follow instructions to create a six-digit PIN code
Add your email address to retrieve that code in case you forget it
Note: 2FA is one of the best new WhatsApp features. You can use this feature on WhatsApp Web as well. The periodic checks for the passcode are randomized.
Also read: How To Use Voice Commands On YouTube To Search and Play Videos
Disable Cloud Backups
WhatsApp backs up chats to Google Drive or iCloud. This helps you to retrieve your old messages if you reintall WhatsApp on a new device. Howver, this backup isn't encrypted.
This loophole is often used by eavesdroppers. So if you really care about your privacy, you need to disable the automatic cloud backups. Here's how:
On iPhone: Go to Settings > Chats > Chat Backup > Auto Backup > Off
On Android: Go to Settings > Chats > Chat Backup > Backup to Google Drive > Never
Also read: How To Use Bedtime Reminders Feature On YouTube
Use the Official WhatsApp Desktop App
The WhatsApp Web can be easily manipulated. It is one of the biggest security threats since, you need to sync your phone with WhatsApp Web.
To be on the safe side, use the official WhatsApp desktop app. Also, don;t use thrird-party apps for extra features.
Protect Your Information
Even with the latest privacy update, WhatsApp is only monitoring information you private. To gain control over your privacy, go to Settings > Account > Privacy.
Now, you can choose to hide Last Seen, profile photo, about, status, and live location. You can also turn off Read Receipts here (the blue check marks are switched off).
Also read: How To Find Missing Emails In Your Gmail Account
Additional Steps
You should check Encryption for Sensitive Conversations. Just tap the contact's name in the cha window, and then tap Encryption to seea 40-digit pattern is your security code.
You can verify this code manually by scanning your contact's code with the "Scan Code" button or asking the contact to scan that QR code.
Altenaively, you can use a third-party locking app on Android smartphones. Also, beware of Common Scams with random messages and fake apps.
Also read: How To Share Screen On Facebook Messenger Video Calls
Conclusion
Even with all the precautions, WhatsApp isn't completely secure. To further feel secure, you can move to more secure communication apps like Signal or Telegram.
However, for regular use, WhatsApp's security protocols are good enough. Simply update the WhatsApp app regularly and use the above-mentioned security precautions.
Also read: How To Create A Google Alert To Track Updates
We hope the above-mentioned tips were helpful. Please share your views with us in the comments section below.
More related stories below: