On May 14, Nokia unveiled the Lumia 925 with striking features, a thinner and lighter body and many other improvements than its predecessors. Soon after the launch of the smartphone, the Finnish tech firm took sample images from their latest offering and compared them with the other rival smartphones.
Well, Nokia UK has shared these camera samples on Flickr and these images demonstrate the comparative low light performance between the Lumia 925 and its challengers including HTC One, Sony Xperia Z, iPhone 5 and Samsung Galaxy S4.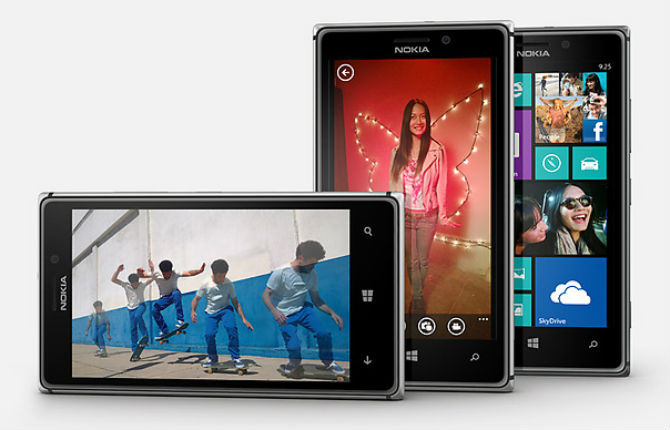 It is of course not too surprising to see the camera capabilities of the Lumia 925 as its predecessor – the Lumia 920 has a good track record in this segment. Being an improved variant, the latest one is sure to pack improved imaging performance with the features like optical image stabilization, superior optics and advanced processing algorithms.
Comparing the camera performance with the other rival smartphones, it clear that even the others possess closer imaging performance, but the Lumia 925 is likely to win the comparison with its capability to capture good photos in almost all the conditions expect a few.
From the first set of images, it is to be noted that the sample scenes from the Nokia smartphone have an extra level of detail and color accuracy as compared to the rest. Finally, the results show the excellent performance of Lumia 925 camera
The second set of images shared by Nokia UK  are arguably less fair in terms of comparison as they show the variations in lighting from one side of the image to the other, which also gives the advantage to Nokia's Lumia 925.
On the Nokia Lumia 925, Nokia Smart Camera takes ten shots in a short burst at a resolution of 5 megapixels and stores all ten for as long as you need them. Users can set Nokia Smart Camera as the default camera interface and open it from the dedicated camera hardware button. The regular camera mode is recommended for low-light and for best picture quality images.
More related stories below: