Chinese smartphone maker OnePlus launched its latest flagship smartphone OnePlus 2 in India last month in July 2015. This mid-ranged smartphone comes with top-notch specifications and great looks. The device certainly packs several upgrades over its predecessor.
But is it worth buying? Would you spend money to buy the OnePlus 2 smartphone? If you are confused about whether to buy or not to buy this smartphone, we have brought to you OnePlus 2 review along with reasons to buy and not to buy the smartphone to help you make an informed decision.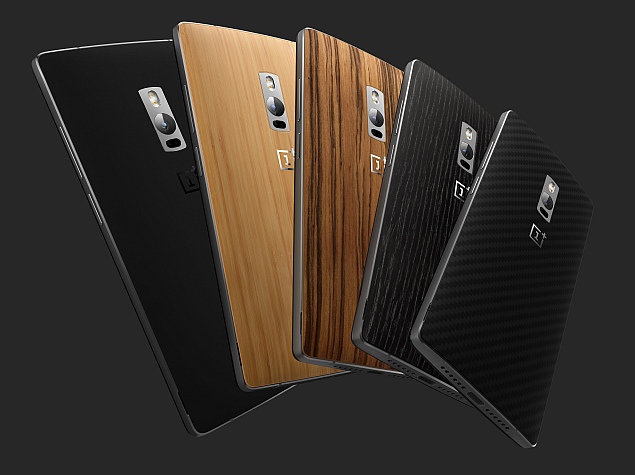 Check out the reasons to buy and not to buy mentioned below to make the right decision while buying a OnePlus 2 smartphone.
OnePlus 2 Review: Reasons To Buy
Following are the reasons why you should buy a OnePlus 2 smartphone.
1. Great Display
The display quality of OnePlus 2 is pretty impressive. The 5.5-inch full HD (1920×1080 pixels resolution) display offers high brightness and good color quality. The outdoor visibility of the screen is also good.
2. Sturdy Build Quality
The build quality of the device is sturdy. It features a magnesium alloy frame and looks premium in hand. The Sandstone black finish rear cover is removable and but still you can not access the battery. However, you can put the SIM card by removing the rear panel.
3. Gorilla Glass 4 Protection
The device flaunts Gorilla Glass protection over the 5.5-inch display for protection against scratches.
4. Great Camera Quality
The OnePlus 2 sports a 13 mega pixel rear camera with laser auto focus, dual LED flash, f/2.0 aperture, 1.3-micron sensor and OIS. There is also a 5 mega pixel front facing camera onboard. The pictures from both the front and rear camera come out great. It also supports 4K video recording.
5. Highly Accurate Fingerprint Scanner
This is one of the major upgrades over the OnePlus One. The OnePlus 2 comes with a fingerprint scanner for additional security. The fingerprint scanner on OnePlus 2 is highly accurate, which offers more than 90% accuracy.
6. Physical Notification Toggle Switch
There is a toggle switch which has three positions- Top, middle and bottom. Users can move it to different positions to check notifications.
7. Dual SIM support
The OnePlus 2 offers Dual SIM support as opposed to single SIM support of OnePlus One.
8. Easy To Swap Back Covers
The rear cover of the OnePlus 2 is removable. You can easily swap the rear cover with a total of five official covers available.
9. Close To Stock Android
It runs OxygenOS based on Android 5.1 which is close to stock Android. The interface of the device is easy to understand and use.
10. Reversible Type C Polymer Cable
It comes with reversible type C cable which can be plugged on either side.
11. Good Battery Life
The device is backed up by a 3300 mAh battery with well optimized OS and is good enough to survive for a day on single charge.
12. Off Screen Gestures
There are several off screen gestures available on the device. You can draw the gestures on cold screen for performing various functions such as launching camera or torch among other functions.
13. Ability To Have Off-Screen and On-Screen Buttons
Similar to its predecessor, the OnePlus 2 allows you to move off-screen buttons to on-screen buttons.
14. Mighty Configuration
The OnePlus 2 is a beast when it comes to specifications. It is powered by a  64-bit 1.8GHz octa-core Qualcomm Snapdragon 810 processor paired with 4GB of RAM. It houses 64GB of internal memory.
15. Superb Gaming Performance
The 5.5-inch display, 4GB of RAM and Adreno 430 GPU makes sure to deliver stunning gaming performance.
16. Shelf Feature
The handset offers Shelf feature in which widget screen and frequently uses apps can be docked for faster usage.
17. Good Audio Quality
The audio quality as well as clarity are impressive. The handset sports MaxAudio tuner equalizer for stunning sound experience.
18. Great Value For Money
All in all, the OnePlus 2 is a great value for money device for those who are looking for a mid-ranged smartphone.
OnePlus 2 Review: Reasons To Not To Buy
Following are the reasons why you should buy a OnePlus 2 smartphone.
1. No Fast Charging
The OnePlus 2 does not support fast charging or wireless charging. It takes up to 3 hours to get fully charged.
2. No expandable memory
Those who want massive storage for saving images, videos and more on their devices will be disappinted to know that the OnePlus 2 does not support microSD card for expandable storage. It, however comes with 64GB internal memory out of which around 54GB is user available to take care of all your stuff which is to be stored.
3. Switch from CyanogenMod 12 to Oxygen OS
OnePlus is widely appreciated by users due to its CyanogenMod, however, the successor comes with Oxygen OS instead of CyanogenMod due to differences between OnePlus and Cyanogen. The Oxygen OS does not seen as powerful as the CM 12.
4. Heating Issues
The Snapdragon 810 processor has heating issues. The throttling certainly kicks in yet, it gets heated up.
5. No Quad HD Display
When every flagship device is coming with Quad HD display, the OnePlus 2 misses out on that and features a 5.5-inch full HD display with 1920×1080 pixels resolution instead.
6. Non Removable Battery
While the rear panel of the smartphone is removable, yet the 3300mAh battery is not removable.
7. Type C Cables
It comes with  USB Type-C port. This feature is impressive but the Type C cables are not easily available in the market.
8. No NFC
It does not support NFC feature. While OnePlus One supported NFC, the successor misses out this feature.
9. Bulky Device
The OnePlus 2 is slightly bulky with 175 grams of weight.
10. Display Attracts Fingerprints
The display of OnePlus 2 attracts fingerprints and is very reflective. Users might find it difficult to use with a lot of fingerprints on the display.
11. Speaker Loudness Is Not Loud
While the audio quality and clarity are impressive, the audio loudness disappoints us a bit. The speaker on the device is not loud enough as compared to other devices available in the same price segment.
12. Invite System
The OnePlus 2 can be grabbed exclusively from Amazon India through invite system. The invites are hard to get by and supply of the device is also limited which keeps prospective buyers waiting for longer periods of time.
Reasons To Buy Video
Reasons Not To Buy Video
Verdict
The pros of OnePlus 2 outweigh its cons. OnePlus 2 is certainly worth a buy for those who are currently looking for a mid-ranged smartphone. Though the OnePlus 2 comes with several upgrades over its predecessor, yet those who already are using OnePlus One need not upgrade to OnePlus 2.
Also Read: Best Smartphones Under Rs. 30,000 In India 2015
More related stories below: