OPPO and Vivo are both quite well-known brands in India when it comes to smartphones and in this post, we are going to compare two popular phones form these brands. We are comparing the OPPO A7 with the Vivo Y95. Both phones are recently launched in India. Both are rich in features and are priced very similarly at price point of Rs. 17,000. We have both phones with us for a head-on comparison and we find out for you which one is the better phone between these two. We have broken this comparison into practical features, which impact the user experience and we pit these two phones against each other on all these fronts. So let us dive into the detailed comparison.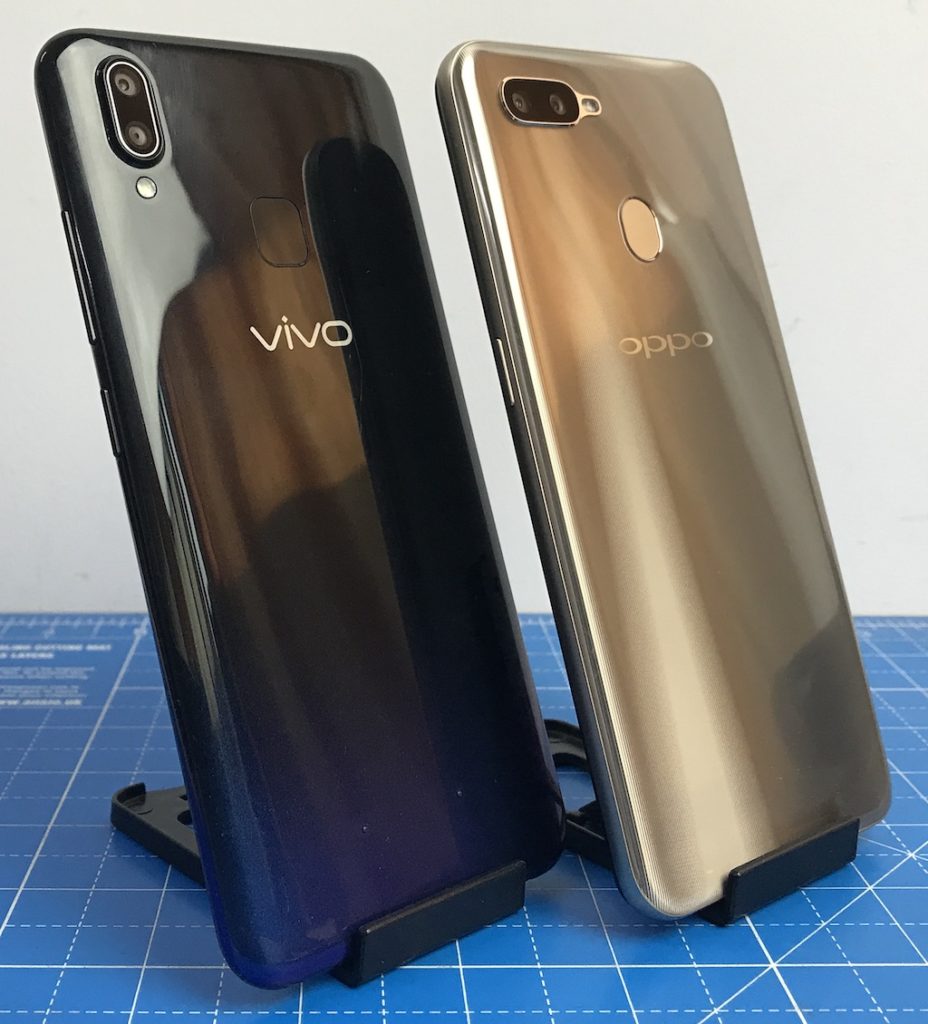 Design
The OPPO A7 is a sleek and stylish phone designed in a very artistic way. The phone is very easy to hold in hand and has a very comfortable grip with slightly rounded edges. The material choice is also quite premium, the aesthetic style of the phone makes it look quite upmarket. We have the Glaring Gold colour of the phone with us, which looks very classy. The back is slightly reflective and has a subtle texture on it.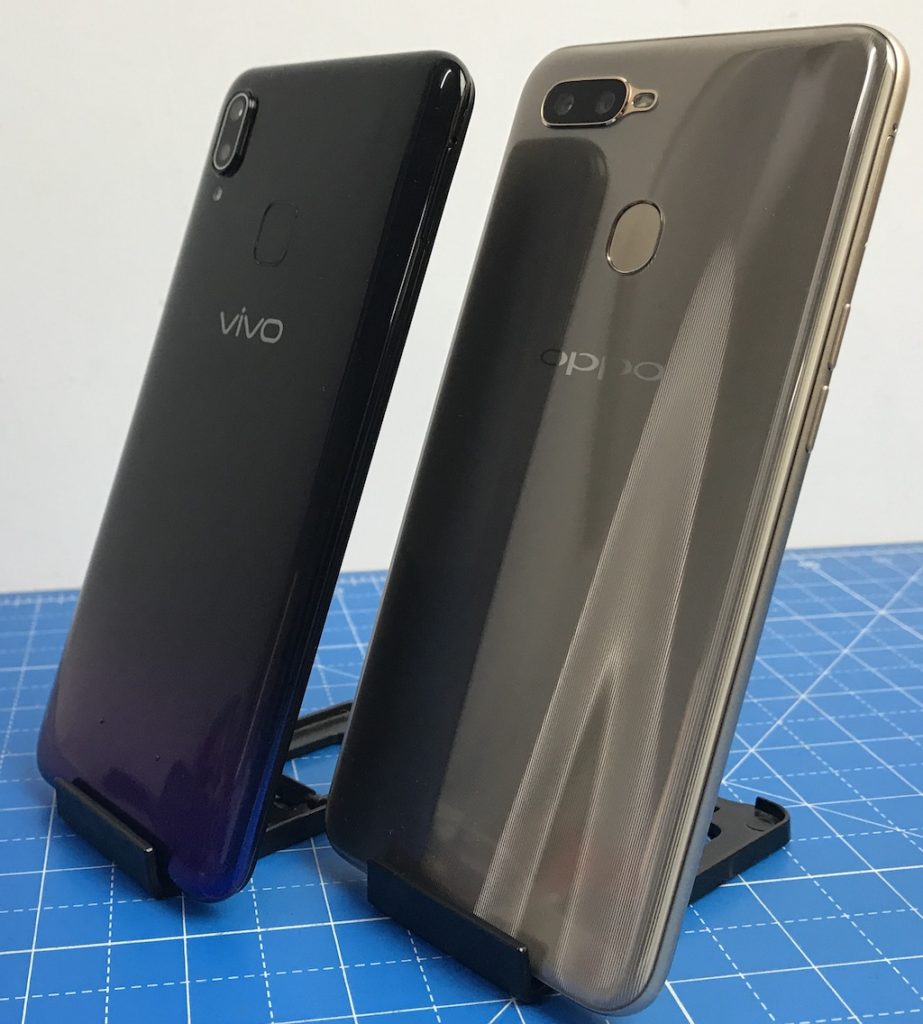 The Vivo Y95 is also quite well designed with a bit more curve on the back on the phone. It has a dual tone colour treatment on the back, which also looks quite good. Materials used on this phone are also nice to touch. If we compare the OPPO A7 and Vivo Y95 side by side, we find that the OPPO A7 looks more classy and premium in terms of design and looks.
Display
The OPPO A7 gets a 6.2 Inch HD+ Incell display with a waterdrop notch screen. It looks quite vivid and sharp. The fact that there is a very slim bezel and a good screen to body ratio, the display is a delight to watch videos and consume multimedia. It also gets gorilla glass protection for resistance against scratches.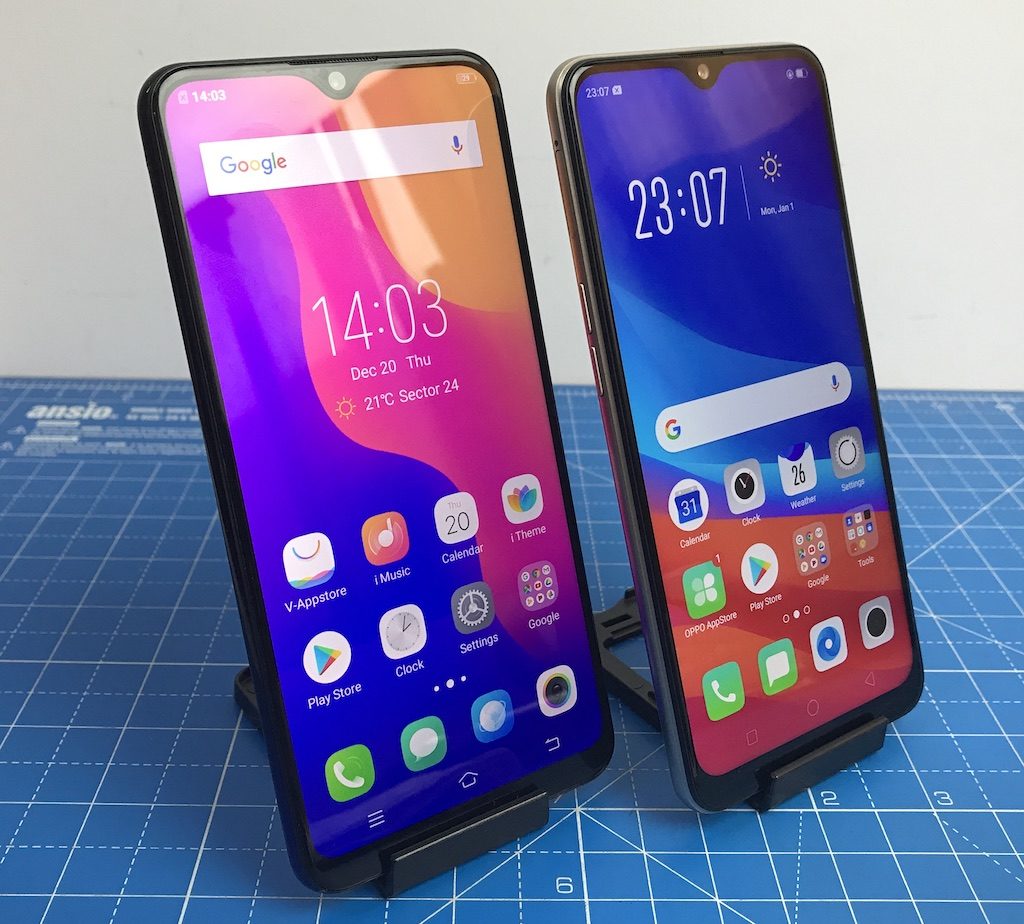 The Vivo Y95 a similarly sized 6.22-inch HD+ display with HD+ resolution and a waterdrop notch screen. The quality of the panel is also quite good. If we compare the OPPO A7 and Vivo Y95 for their display, we find that they are more similar than different in this regard. But we found that at maximum brightness, the display of the OPPO A7 seems brighter which means that it delivers better sunlight legibility.
Cameras
The OPPO A7 gets 13 MP + 2 MP dual camera setup at the rear and a 16 MP front-facing camera. Both the cameras take good pictures. The camera software also offers multiple modes including Portrait, time lapse, stickers, HDR etc. to name a few. There is also Face beauty mode available on both front and rear cameras. The front camera also gets depth mode, which is practically the software-based portrait mode with face detection. We are quite happy with the camera performance. You can see the image samples below.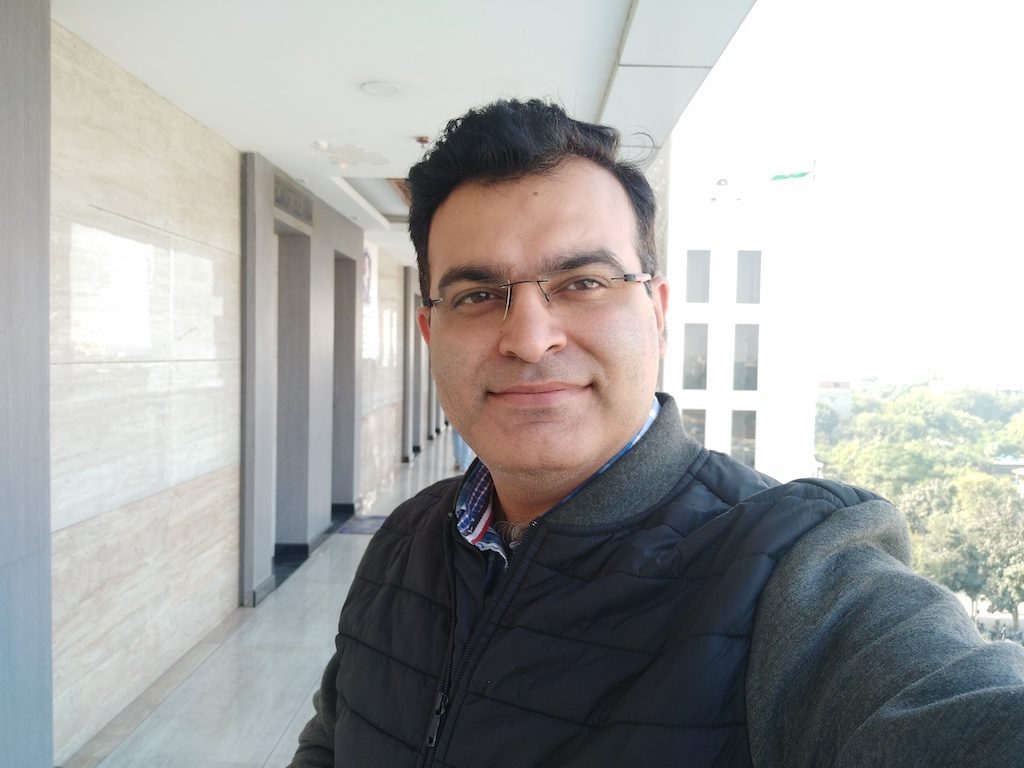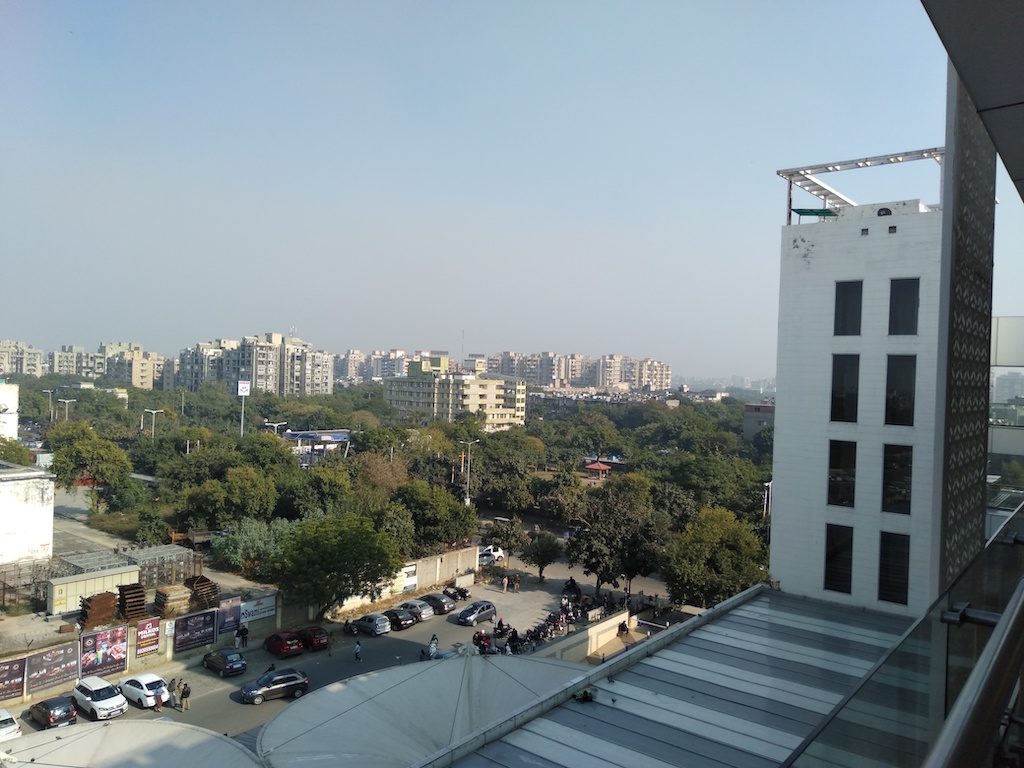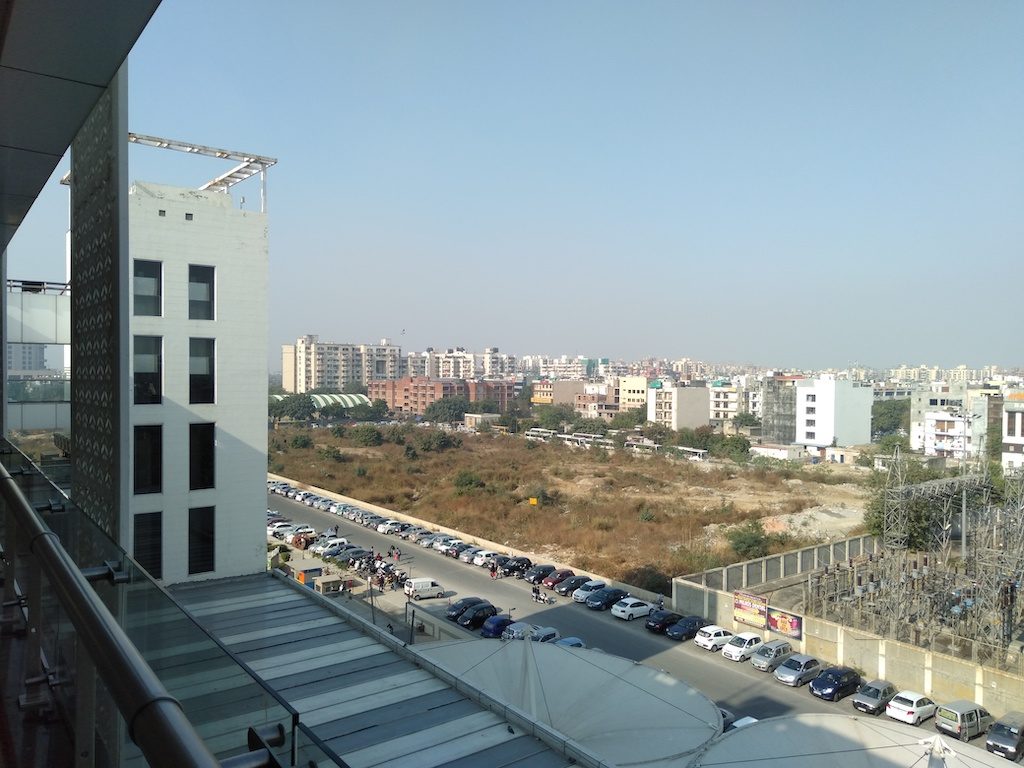 The Vivo Y95 is also loaded with a dual camera set up at the back with 13 MP + 2 MP sensors and at the front, it gets a 20 MP camera. This phone also comes with portrait mode with rear camera, face beauty mode, AR stickers etc. It also offers software-based portrait mode just like the OPPO A7. The pictures we took with this phone also come out good. We have placed some sample images below for you to analyze.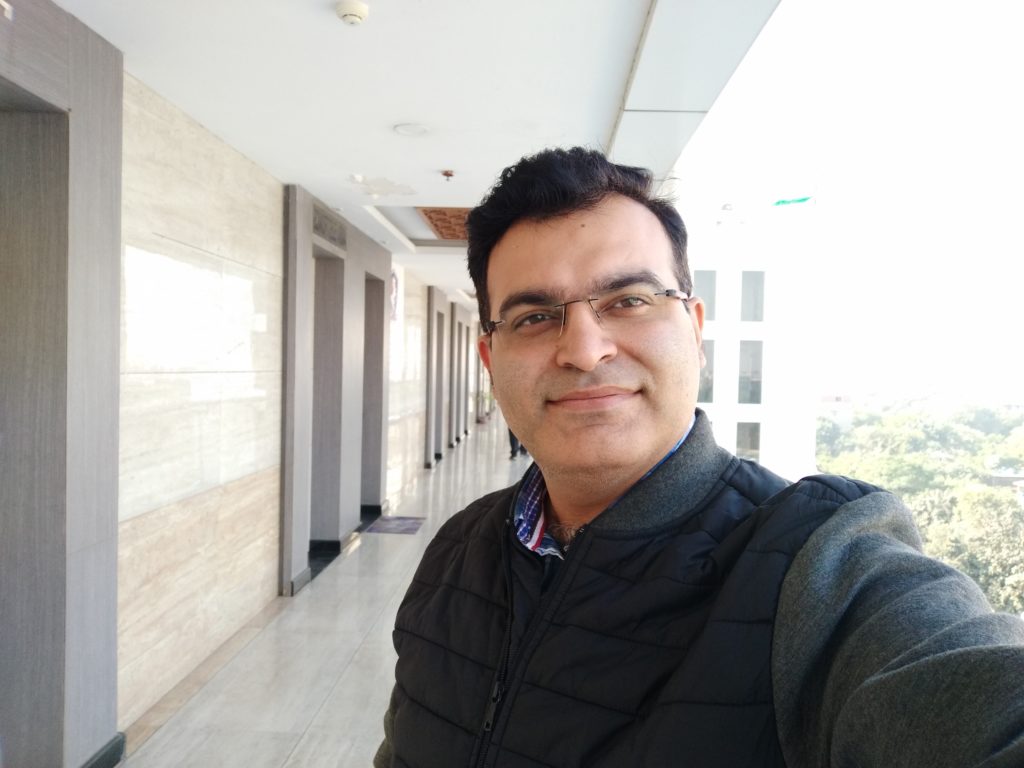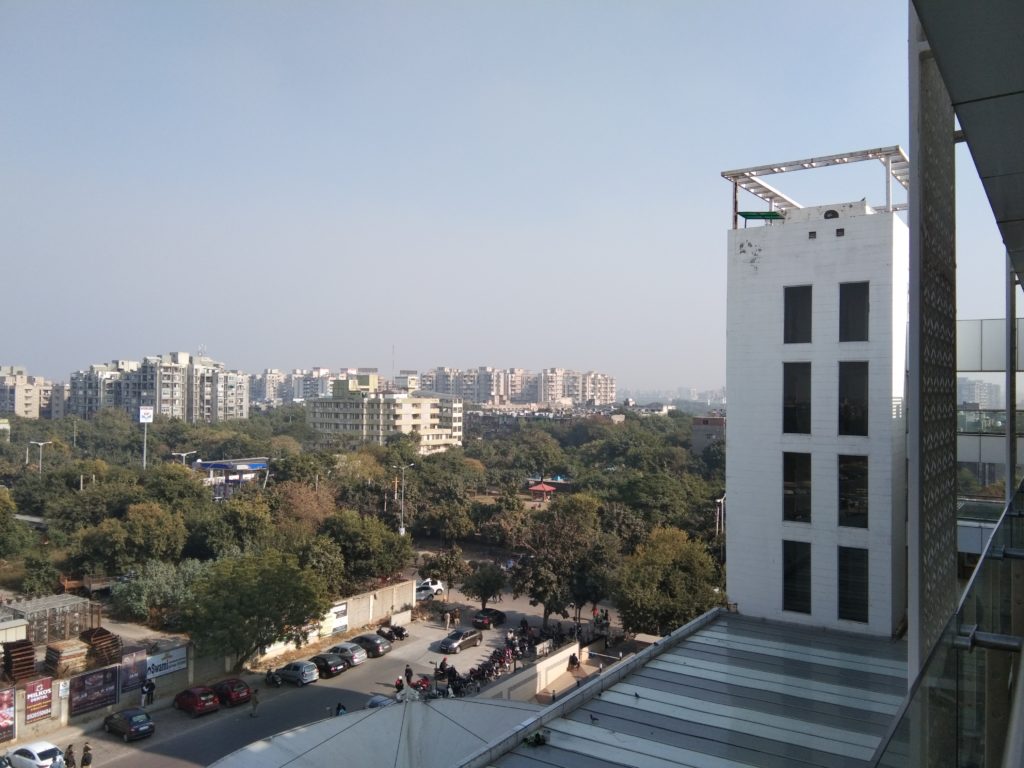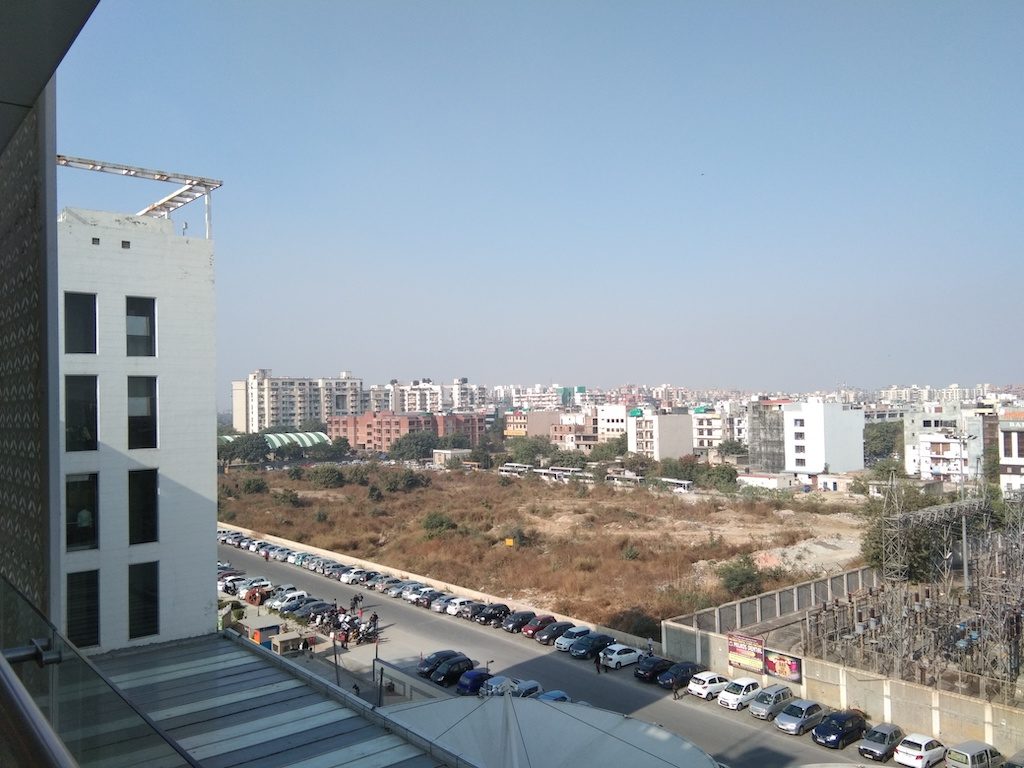 Performance
The OPPO A7 is powered by Qualcomm Snapdragon 450 Chipset, has 4 GB RAM and 64 GB internal memory. With Android Oreo 8.1 and Color OS, the phone feels quite fast and smooth in terms of performance.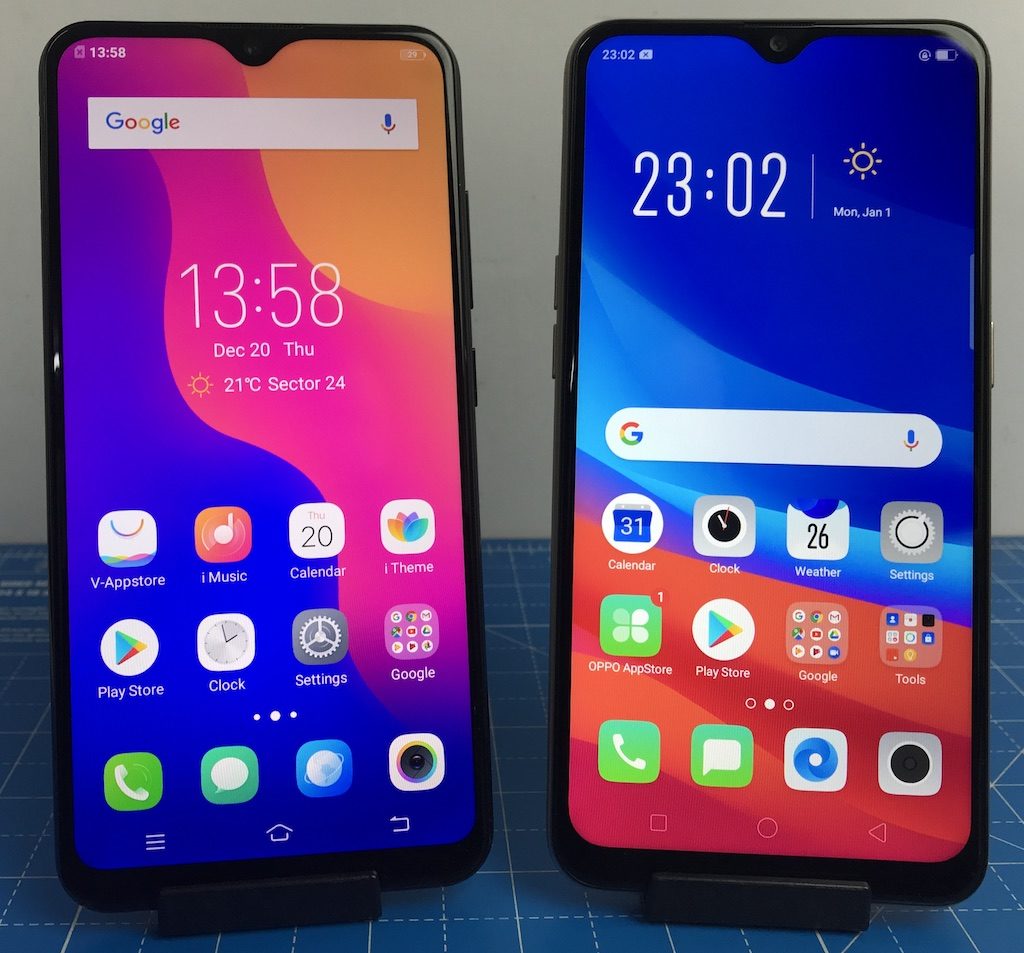 The Vivo Y95 uses a Snapdragon 439 chipset with 4 GB RAM and 64 GB internal memory. It also uses Android Oreo 8.1 with its own skin called Funtouch. The performance of this phone is also quite comparable to OPPO A7. If we compare the two, I like the OPPO's Color OS more in comparison to Vivo's Funtouch, but it is a subjective choice, hence you can place them at par in performance.
Battery Life
The OPPO A7 comes with a 4230 mAh battery, which is quite large for this compact sized phone. It is good enough for one full day of moderate to heavy use. We are quite impressed with its battery life.

The Vivo Y95 also comes with a large 4030 mAh battery which is comparable to the OPPO A7, but OPPO A7 is clearly ahead in terms of battery life.
Verdict- OPPO A7 VS Vivo Y95
It is definitely a close competition between the OPPO A7 VS Vivo Y95. Both phones are priced almost the same and have very similar specifications and features. But if we have to pick a winner between these two, we feel that OPPO A7 is a better phone in terms of design, aesthetics, software as well as battery performance. You can buy the OPPO A7 online here or from any mobile phone store near you.
More related stories below: