Google Drive offers a limited amount of space for free and requires management. If you have deleted the wrong file, don't worry. Read more to find How To Recover Deleted Files From Google Drive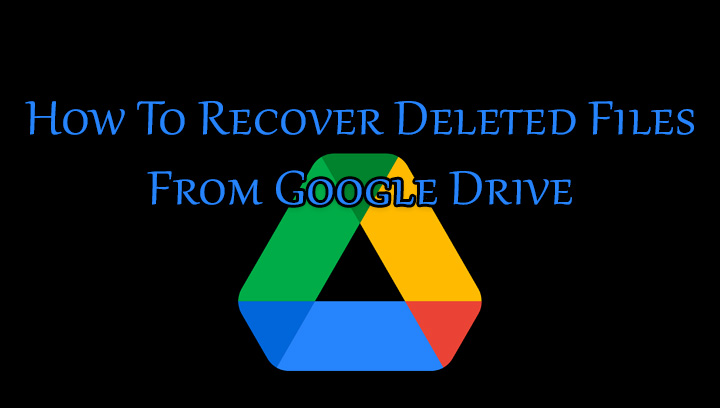 For those on the go, Google Drive is a great way to store and organize your content in the cloud, with the option to access it at any time. However, it offers only 15GB of storage for free.
If you don't want to pay for extra storage space, you might need to delete and manage files regularly, depending on your usage.
Also read: How To Get Official Soft Copy Of Driving Licence On Your Smartphone
However, if you have deleted any files from Google Drive by mistake, don't worry. You can easily recover it from the trash folder if you are the owner of the file. Or else, you'll need to contact the owner to restore it.
The deleted files are kept in the trash folder for a month before getting permanently erased. You can recover these files through an Android phone, iPhone, iPad, or desktop browser.
Also read: How To Use Google Chrome In Dark Mode On Android Devices
How To Recover Deleted Files From Google Drive
Go to the Google Drive app on your smartphone and click on Trash. On a computer browser, go to drive.google.com/drive/trash.
Now, you can sort your trashed files by trashed date to find the oldest or newest files trashed.
Then, click on the three dots icon below the file you want to recover/ right-click the file you want to restore.
Next, click on Restore.
Now, your file should be restored to the same place it was removed from.
That's it!
Note: The deleted file will stay in the trash folder for 30 days before being automatically deleted. Once it is out of trash, there is no way to recover it again.
Also, if you remove a shared file from Google Drive, others can view it until you permanently delete the file.
Also read: How to Add Links To Instagram Stories Without Swipe Up
Conclusion
For long-term usage without worries, Google offers paid storage through Google One plans that support family sharing. The Basic plan offers 100GB cloud storage for only Rs 130 per month.
Additionally, a Standard plan offers 200GB of storage for Rs 210 per month. Whereas a Premium plan offers 2TB cloud storage for Rs 650 per month.
Also read: How To Check If Your PAN And Aadhar Are Linked? If Not Linked, How To Link It?
We hope the above-mentioned article was helpful. Let us know in the comments section below.
More related stories below: