Austrian mobile fitness company, Runtastic has launched its Runtastic Orbit smartband in India. The device is a fitness trackers which tracks users daily activities, fitness and sleep.
The Orbit is compatible with Android devices (Running Android 4. or above) and iOS devices (Running iOS 7 or above). User can either wear the device on their wrist or on their belt to track steps taken, distance covered, and calories burnt. Besides, the device also also monitors sleep cycle and sleep duration of the user. It features an ambient light sensor for monitoring sleep. On a single charge, the smartband can last up to  5-7 days.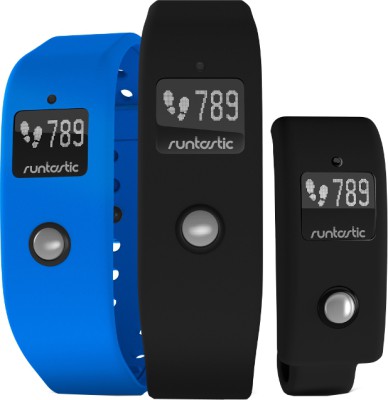 The wearable also features Time and Alarm modes. Users can download Runtastic Me app on their smartphones to integrate the smartband in Runtastic Ecosystem. It comes bundled with two wristbands and one clip so that users can clip it anywhere according to their ease.
The Orbit smartband flaunts its water proof capabilities. It can survive in water up to a depth of 100 meters enabling users to track calories burnt when they swim.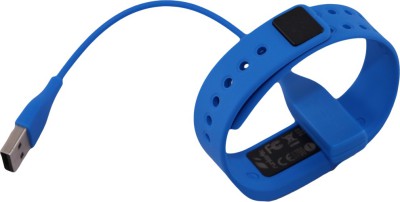 Key Features of Runtastic Orbit Smartband
Compatible with Android and iOS
Tracks daily activities, fitness and sleep
Waterproof up to a depth of 100 meters
Integrates with Runtastic Me app on smartphones
5-7 days battery life
Price and Availability
Priced at Rs. 4,999, the Runtastic Orbit smartband is now available to buy from e-commerce portal Flipkart.com.
The wearable will take on the likes of Xiaomi Mi Band, YuFit  and Fitbit fitness trackers. While Xiaomi Mi Band and YuFit are priced at Rs. 999, the Fitbit fitness trackers are available with prices ranging between Rs. 3,990 to Rs. 19,990. It remains to be seen whether the Runtastic Orbit smartband would be able to gain same success in the Indian market as its competitors or not.
Stay tuned with us for more updates!
Also Read: YuFit Band vs Xiaomi Mi Band Comparison
More related stories below: