After using the Samsung Galaxy Note 4 for over 3 weeks as my primary phone, I have a lot more to share than the first impressions and features. Which is why I write this post here with some of the key experiences of the Samsung Galaxy Note 4 here. I will talk more about the experiences and quality I get from this phone rather than number crunching here. Lets get started.
Design, Feel and Build
If you are upgrading to a Samsung Galaxy Note 4 from other Samsung phone (except Galaxy Alpha), or any other regular phone, you will feel a world of difference when you hold the phone in hands. Just looking at it will not give you that confidence inspiring sturdiness until you hold the phone in your hand and feel the strength of the metal casing all around the Note 4. It feels solid, strong and very sturdy as soon as you pick it up in your hand. Yes, you may find it big and bulky if you are coming from a small phone, but if you are already using a 5 inch or larger display phone, you won't notice the bulk. In the nutshell, the phone is very nicely built and feel very good to hold. I have also accidentally dropped it a couple of times with almost no visible damage at all. So when it comes to design, feel and build, Note 4 has got the right balance.
Display Quality
The super AMOLED Quad HD 5.7 inch 1440×2560 display panel gives life-like results with ultra-sharp quality. The super high pixel density combined with deep colour saturation gives you amazing viewing experience whether you are looking at still pictures, movies, videos or playing games. It is easily the best display you can find on any smartphone in the market.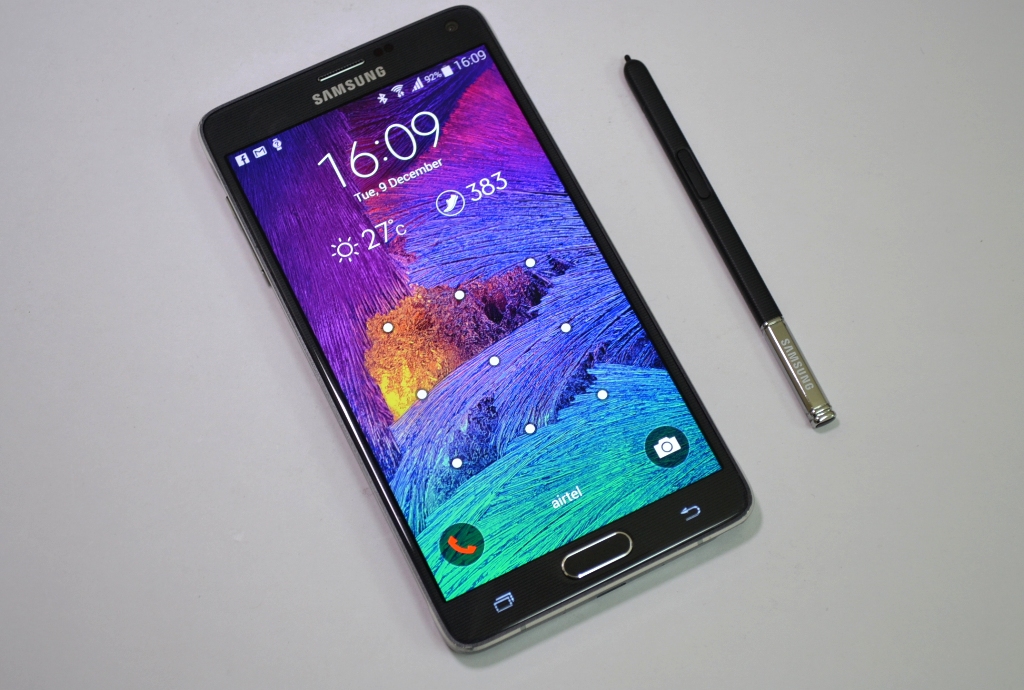 Camera Quality
I will start with the front camera of the phone, it has a unique features which you won't find on any other phone, called Wide Angle Selfie. The front camera has a 90 degree wide angle lens with 3.7 MP capacity and the software features of Wide Angle selfie makes it possible to shoot like you do for a panorama. It shoots further to your left and right and creates a 120 degree wide shot. It is unlike any other and gives super wide angle shots.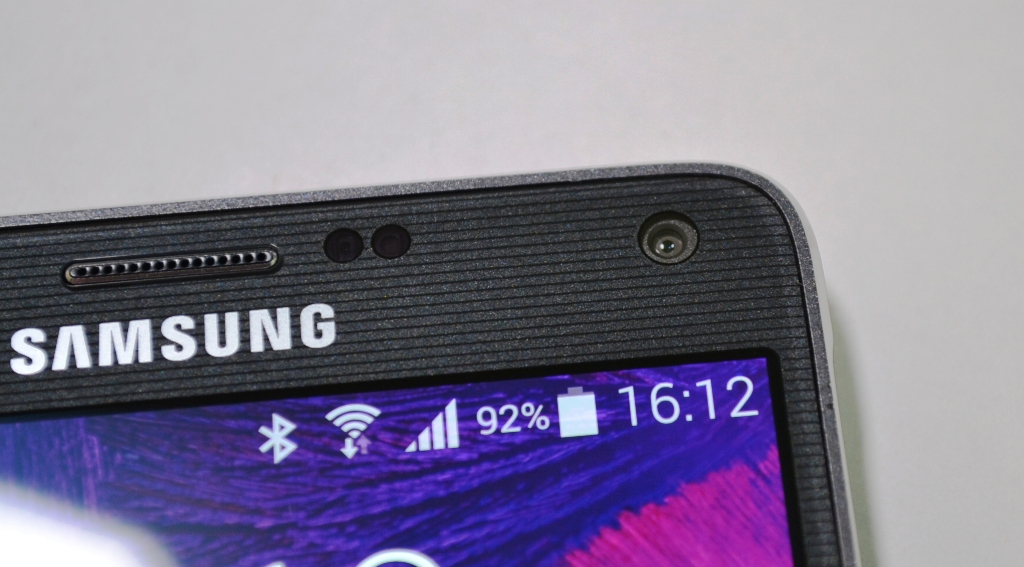 Talking about the rear camera, it is one of the best I have tested so far on any phones. It gets a 16 MP camera sensor with OIS (Optical Image Stabilization) which reduces the blur in the pictures even when taken in low light. At the same time, it does offer super fast HDR shots and high quality 4K video recording capability as well. It comes with a lot of modes and you can download more if you want to play around with camera in a more fun way.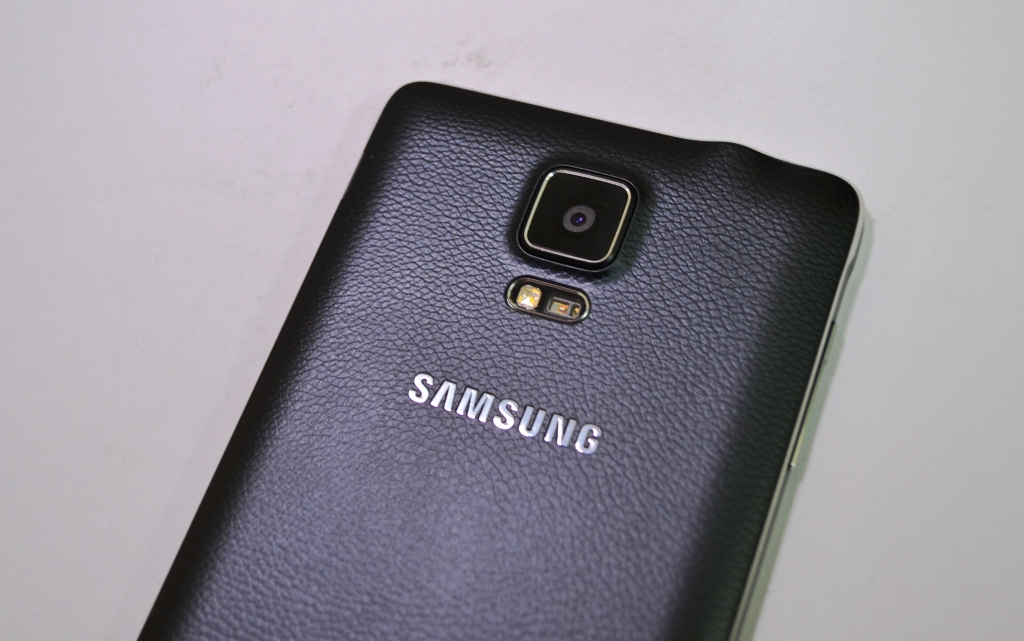 Multitasking Capabilities
I first saw a split screen true multi-tasking on an Android device for the first time on a Samsung Galaxy Note device few years back. Since then, there have been multiple iteration of the Galaxy Note and the Note 4 has taken the functionality to a level where no other phone is operating as we write this post. With new multi-tasking modes, not only you can use Multi-Window of split screen mode, but also you can have multiple floating windows on the screen and convert them into tiny icons if you want them out of sight for a few moments. You can get back to them at any time you want. It is not just app switching, it is true PC like multitasking on multiple windows all working side by side.
S-Pen & Productivity
The S-Pen provides you a mouse like productivity and accuracy on the phone with ability to select exact information. It works like drag and drop functions that we do on our PC. It now lets you superb notes by smart select function, which allows you to capture any text or image from any app or screen. It can also convert any text inside image to real text which can be saved, shared or used in your documents that you create on Note 4.
If you are someone who wants to use their phone for professional purpose, having a super accurate S-Pen stylus is a big boon. Also for artistic souls, who love to sketch and scribble, for students who like to take hand written notes, the S-Pen serves as a perfect smartphone tool.
Performance And Battery Life
With latest generation of Snapdragon and Exynos chipsets (depending on which country you buy it from), 3 GB of RAM and high performance GPUs on board, performance is no issue for the Samsung Galaxy Note 4. I did not face any trouble or performance issue for my daily usage, official tasks, photography, video capture, video viewing and some gaming. It can take is all you can throw at it. The battery life is also impressive with more than 1 day of usage on moderate usage scenario.
Long Term Usage Verdict
Considering the price and feature sets of the Samsung Galaxy Note 4 is very premium, it does justify the same with its superior build, near-perfect camera performance, top notch multi-tasking capabilities. It is a brilliant choice for someone looking for a high end phone with superb display quality, productivity features and unmatched camera results including superb wide angle selfies which you don't get on any other phone.
Do share your thoughts and suggestions with us in the comments section below.
Summary
Reviewer
Review Date
Reviewed Item
Author Rating





More related stories below: