Samsung India has launched two new devices in the Galaxy S4 range named the Samsung Galaxy S4 Zoom and Samsung Galaxy S4 Mini (price and more details here). The Galaxy S4 Zoom is a camera centric phone which is more of a camera than a phone when it comes to the functionality. But the compact form factor and latest Android OS with latest galaxy series features makes it a compelling phone at the same time. The Samsung Galaxy S4 Zoom price is Rs. 29,900 in India. You can buy Samsung Galaxy S4 Zoom online from Flipkart.
Galaxy S4 Zoom Camera Features
It has many features which are usually found on high quality point and shoot cameras like the Zoom Ring which can be used for multiple functionalities in the camera more like Zoom and other options selection. When the S4 Zoom is in use like a phone, the same Zoom ring works as a dial to activate features and select options etc.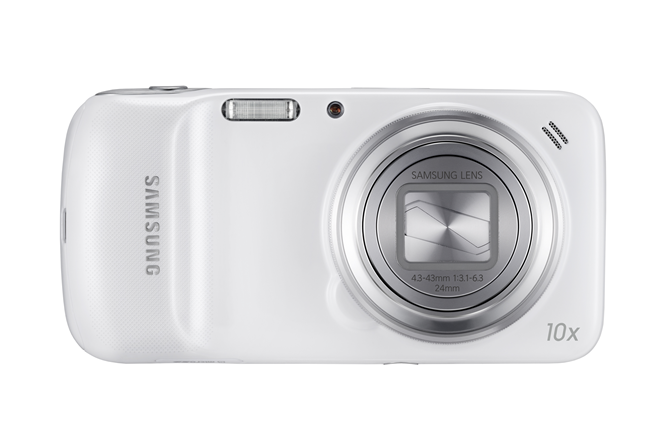 The Galaxy S4 Zoom is a full blown digital camera with 10X Optical Zoom, 16 Mega pixel Backside illuminated CMOS sensor, Optical Image Stabilization or OIS feature and powerful Xenon flash which makes it ready to shoot any challenge with ease. It has nearly all the features which the Samsung Galaxy Camera of the first generation had on the offer. Along with it, it features many more like the Photo Suggest feature which suggest you on how to better compose a shot by showing you some pictures taken of the same place by sensing your location.
Samsung Galaxy S4 Zoom Video
There is an automatic mode which Samsung calls the Smart Mode which takes care of the modes itself to give you the nest photo output. It also suggest you about the recommended settings for better output.
Galaxy S4 Zoom Smartphone Features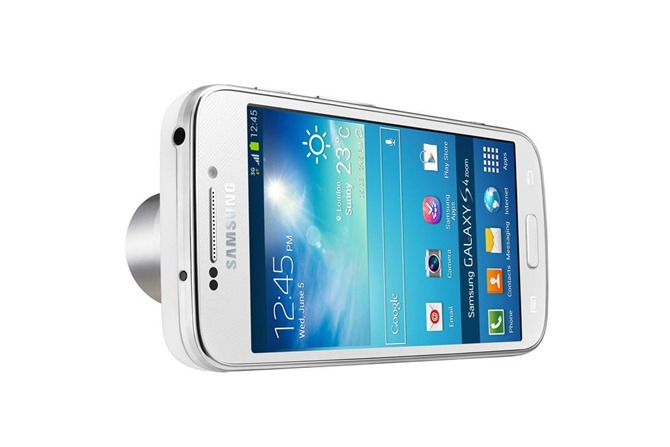 Apart from being a loaded camera, the Galaxy S4 Zoom is also a loaded phone with Android 4.2 Jelly bean running with a TouchWiz UI of Samsung. It features many functions offered in the Galaxy S4 flagship phone like the Story Album, Samsung Link, Home Sync, Watch On, Group Play etc. which are useful multimedia functions.
Samsung is also offering free data on the Galaxy S4 Zoom with Reliance for 3 months for free. It will be 2GB 3G data per month for first 3 months. There is also a free Flip cover on the grab as introductory offer and also with 6 months interest free EMI. You can buy it here on Flipkart.com
More related stories below: