Samsung Galaxy Grand – the Dual SIM standby to be phablet from Samsung at a very reasonable price point. Even though it comes under the category of reasonable cost, it still is counted in high end dual SIM. Featuring 5-inch LCD screen with 480×800 screen resolution and dual-core processor with 1 GB RAM and 4 GB internal memory, Galaxy Grand still proves the hatred towards TouchWix UI by the general public. But the fact is Grand owners have to live with this because even xda forums does not have any ROM alternatives.
If this helps any better we have got some tips to decrease the lag and help improve the performance of the Galaxy Grand. We will disable the double-tap to home key S-voice shortcut and animations to speed up the UI.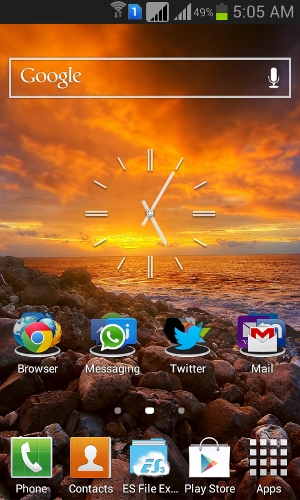 S-Voice, the Siri like artificial intelligence service from Samsung which I am pretty sure is not much in use and some of the people even don't know that we can directly call S-Voice by double-tapping the home key. This creates a second delay while recalling to the home screen at a single press of the home button.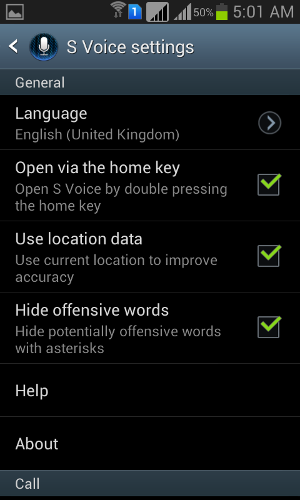 To get away with this delay, open the S-Voice application. Go to settings and then uncheck the option open via home key.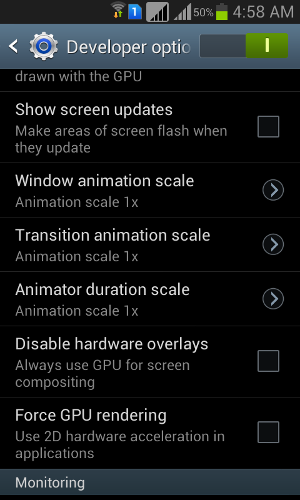 Next, we will disable all animations that are pleasant to use but can add on to increasing the delay. To disable these animations, go to Settings -> Developer options.
Under developer options scroll down and set the Window animation scale, Transition animation scale, Animator duration scale to off. This might not feel good to use and you might start missing the animations but it helps reducing the lags.
That's it. If you have anything for us or anything you want you can leave us a comment below.
More related stories below: