According to rumours, Samsung Galaxy S5 may be launched in Mobile World Congress at Barcelona. Instead of launching S5 at a dedicated launch event as usual , the rumours of launching the S5 at MWC 2014 is come true when SamMobile posted on their website today that Samsung's VP confirmed it at New Year's party at Shilla Hotel in Seoul.Samsung's Vice President and Head of Design Strategy, Dong-Hoon Chang, reportedly confirmed that the rumours of an announcement at the MWC are "about right,"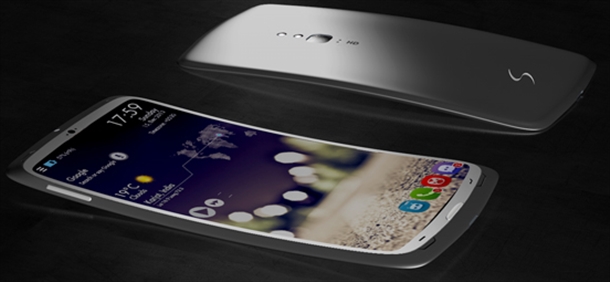 Mr. Chang also confirmed that this new device will be made of new material rather than polycarbonate materials means plastic. But he did not confirm which material is this. But it will be a premium material and company is also testing flexible display with this device. But wait, Samsung is launching two devices, one is Samsung Galaxy S5 and other is Galaxy F.
The Samsung Galaxy S5 will be regular Galaxy S series phone with Aluminium Chasis, and it will include a 64-bit Exynos chipset or a Snapdragon chipset with powered by a 4000mAh battery along with 3GB RAM and16 Mega-pixel camera. As latest Android operating system is available on most premium devices today, so this device will be surely run on Android Kit-Kat with Samsung's TouchWiz UI on top of it. As all this specifications are rumoured, and this is expected by experts but we will surely keep you updated as soon as more news comes in light.
On the other hand, Samsung Galaxy F will be premium phone or you can say it will be a premium version of Samsung Galaxy S5. It will be made of some kind of new material and will come with a flexible display as expected. But because it will be a premium device so the cost of this device will be surely high, so Samsung will release limited devices.
SamMobile also said that after the announcement at Mobile World Congress, Samsung would be holding a dedicated Galaxy S5 event a few days after the MWC. So whatever happen, Intellect Digest will surely keep you updated as soon as possible.
Expected Specifications of Samsung Galaxy S5
5.2 inch QHD Display
64-bit Exynos chipset
4000mAh battery
3GB RAM
16 Mega-pixel camera
Android 4.4 KitKat Operating System
For More Stay tuned with   Intellect Digest India   and like us on   Facebook   or follow us on   Twitter  .
More related stories below: