Google Chromecast is a great device that lets you stream content from your smartphone/tablet to a TV screen. It saves you the trouble of getting a smart TV or transferring data to a laptop/PC. You can enjoy the videos, games from your phone on your TV. The Google device is pretty easy to set up. Read more to find about How To Set Up Google Chromecast With Your Android Smartphone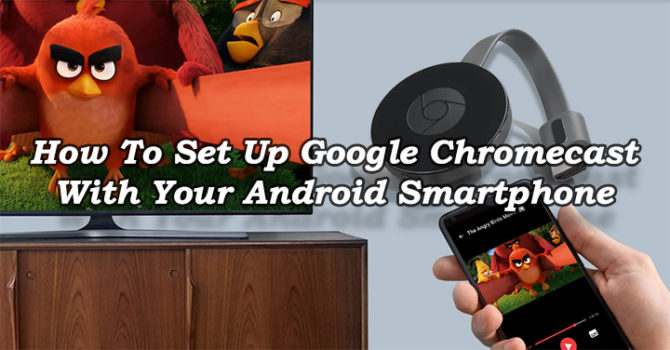 Once you set up Google Chromecast, all compatible applications on your smartphone will a Cast icon. Simply hitting the Cast icon allows you to select a specific device. Once a TV screen is selected, your content will show up on it. You can easily control it with your smartphone. However, both (Chromecast and smartphone) need to be connected to the same Wi-Fi network.
Also read: How To Use Your Smartphone As WiFi Mouse, Keyboard
Here's How To Set Up Google Chromecast With Your Android Smartphone
First, plug your Chromecast into your TV's HDMI input.
Next, plug it into a USB port on your TV or use the included power adapter to connect to a power outlet.
Then, change your TV's input channel to the one your Chromecast is connected to.
Now, download the Google Cast Android app from the Google Play Store.
Open the app.
Accept the terms and conditions. Sign into your Google account.
Now, follow the instructions.
After the initial setup is complete, you will see the main page.
Select 'Devices'.
Once you see your Chromecast appear, choose 'Set Up'.
Next, a code should appear on both your TV and smartphone screens.
Now, you can change your Chromecast's name to something unique or leave the default one on. Once done, select 'Set Name.'
Choose a Wi-Fi network for your Chromecast and select 'Set Network.'
Once the Chromecast is up to date, it should automatically launch.
That's it! Enjoy your Google Cast experience.
We hope the above tips on 'How To Set Up Google Chromecast With Your Android Smartphone' were helpful. Let us know in the comments section below.
Also read: How To Fix 'Not Charging' Issue On Your Smartphone
More related stories below: