Sony has announced the launch of mid-range Android smartphone – Xperia M and its dual SIM variant – Xperia M dual. Running on Android 4.2 Jelly Bean OS, the Xperia M comes with exciting features and specifications and has a thin form factor while comparing it to its rivals.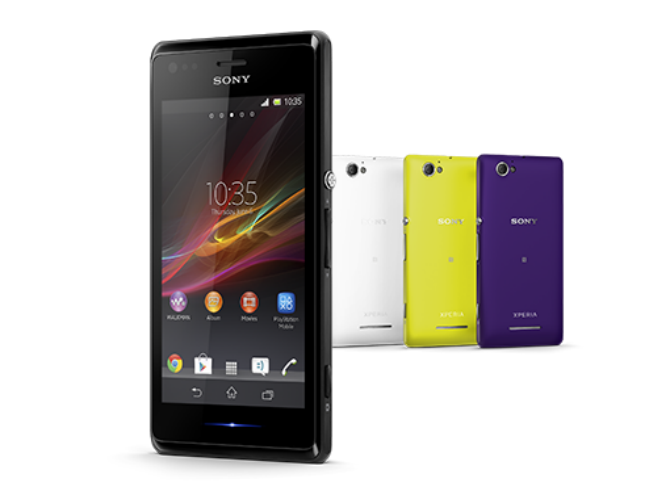 At the launch, Calum MacDougall, Director of Xperia Marketing at Sony Mobile Communications said, "Consumers looking for their first steps into the world of Xperia smartphones, would be well-advised to look at Xperia M or Xperia M dual. Both models benefit from Sony's proven innovation and engineering expertise, and are perfect for those who want the premium technology and experiences often only associated with high-end models."
Xperia M Specifications
Measuring only 9.3mm and 115 grams in thickness and weight, the Xperia M houses a 4-inch capacitive touchscreen display with a resolution of 800×480 pixels. Further, boasting a 1GHz dual-core Qualcomm Snapdragon processor, the Xperia M runs on Android 4.2 Jelly Bean OS and packs a 5-megapixel rear shooter and a VGA front camera. Also, the Xperia M comes with 4GB internal memory, up to 32GB expandable storage and 1GB RAM and packs Wi-Fi, Bluetooth, NFC, 3G and a 1,750 mAh battery.
Xperia M Availability
The Xperia M and Xperia M dual would be available in Black, White and Purple and a Yellow color variation would also be available for the single SIM model. These phones would go on sale globally in Q3 2013.
Omni Balance Design
The iconic Omni Balance design, which debuted with Xperia Z smartphone enables the handset to be incredibly slim and lightweight.
Software Features
Of course, the Xperia M not only comes with improved hardware, but also packs some interesting and amazing software features.
Battery Stamina Mode
Xperia M has Battery Stamina Mode, which will offer enhanced standby time by up to four folds. This can be achieved by closing the apps that are running behind draining the power soon as the screen is off and again starting them when the screen is unlocked.
Walkman, Movies and Album
Sony has preloaded media applications such as Walkman, Album and Movies in the Xperia M. These features offer consistent entertainment experience across a wide range of Sony devices.
More related stories below: