Spice Mobiles one of the Indian manufacturers with budget Android smartphones recently launched its flagship device Pinnacle Pro Mi-535 in India. Giving just an overview it is an Android phablet running 4.2 Jelly Bean. The device arrived in our office and we tested the device and have the results below.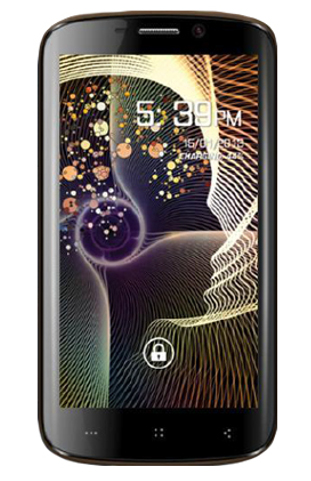 Design:
Spice Pinnacle Pro Mi-535 being the flagship device from Spice Mobiles had to pack the best of its hardware and software specs in order to compete it with the other top-notch devices in the category. Keeping up the name, Mi-535 unsurprisingly have a fairly nice build which feels solid and a little bulky. There is a video below which give more details on the same.
Display:
The display on the Mi-535 has a 5.3-inch qHD resolution that is 540 X 960 pixels which does it job pretty well. The steep viewing angles while video playback and normal usage adds up to its value and makes it work perfectly. Being the phablet device it is expected to be used more for multimedia consumption rather than just calling. So a large display with proper resolution and viewing angles is a necessity and it is there.
Camera:
Camera being a vital ingredient for a good smartphone should be a good quality but unfortunately it is not the case here. Though the auto focus and shooting modes are good enough but the picture quality turns out to be having a lot of noise.
Spice Pinnacle Pro Mi-535 has a 8Mp rear camera with dual LED flash and 5MP front-facing camera supporting video calling etc. in an efficient manner.
Hardware:
AS I said flagship device needs to pack the best specifications, and it is so. The Spice Mi-535 packs a MediaTek MT6589 chipset having 1.2 GHz quad-core processor and 1GB of RAM. It comes with 16GB of internal memory with can be further expanded more up to 32 GB via the microSD card. All this raw power, is juice up a 2550 mAh battery which gives fairly good results to keep the device alive for a day.
Software:
Alike other Indian smartphone vendors Spice Mobiles too haven't tweaked much of the stock JellyBean which is a good thing if you ask me. Personally I feel keeping the stock UI as is a good way to save money for the vendors and provide the best of the Android experience after all Google has invested a lot into it.
Price:
Spice Mi-535 comes for about Rs. 13,299 and is available from Amazon.in and other leading retailing outlets and e-commerce websites across the country.
Conclusion:
Summing up the review, Spice Mobile Mi-535 is a good Android smartphone having some powerful specifications and a decent screen. The camera turns out to be average but the build feels solid. Other than this, it packs some useful accessories in the box which is worth considering. It is not the best smartphone to buy in this category but can be worth considering if looking for something in the same price range. Based on everything we tested, we shall rate it 3.5/5.
More related stories below: