Tata Sky now offers educational content on TV for students. Now, it can be easily freely accessed by subscribers. Read more to find about How To Get Tata Sky Classroom Service For Free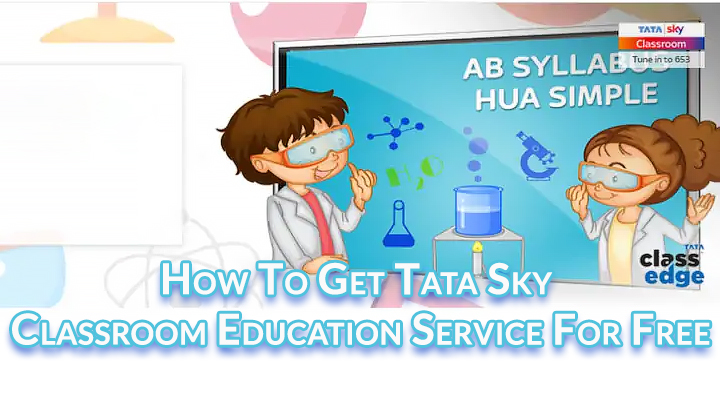 The Tata Sky Classroom service was first launched in 2016. It offers over 700 animated videos and can be accessed through channel 653.
The new service is now available for free to all existing and new subscribers. Apart from video lessons, it also comes with educational games.
Also read: How To Use Maps Timeline Feature To See Pictures On Routes During Trips
The Tata Sky Classroom service is catered towards students from class 5 to 8. Detailed syllabus for each grade has been published on the company website.
The academic syllabus has been divided in two parts – from April to September and from October to March.
In each part, Tata Sky will run lesson videos in the first three months. Whereas, in the last two months, it will offer chapter-wise revision videos, practice tests, and sample papers.
How To Get Tata Sky Classroom Education Service For Free – All the Details
You can access the Tata Sky Classroom Service for free on channel number 653 on your TV.
To start the Tata Sky Classroom service, you need to choose a grade that fits your child.
The new service is available in both Hindi and English languages.
The educational content includes over 700 animated concept learning videos for Maths and Science.
Also read: How To Create Cinematic Images On Google Photos
Conclusion
With the new Classroom Education service, Tata Sky aims to provide learning content on TV. It will allow students to access engaging and interactive learning content at any convenient time.
The company hopes to help students during the ongoing pandemic. It has over 22 million connections across the country which will offer educational content through channel number 653.
Also read: How To Make WhatsApp Video Calls From Your Laptop Or PC
We hope the above-mentioned article was helpful. Let us know in the comments section below,
More related stories below: