Now you can get real-time translations with Amazon Echo devices. Alexa can translate in real time between six languages. Read more to find How To Get Real-time Translations On Amazon Echo Devices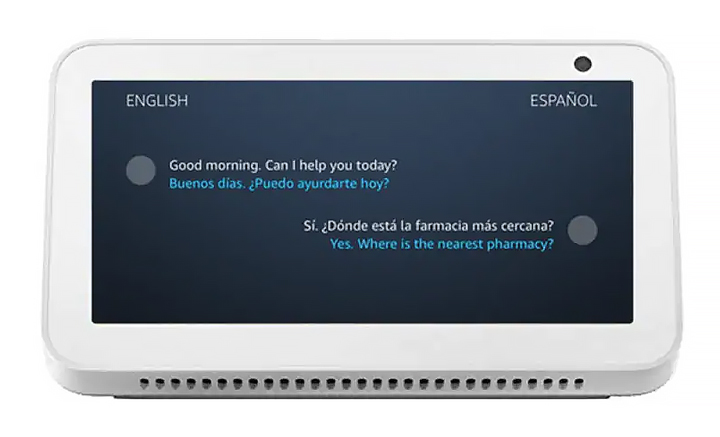 Amazon has added a new feature for Echo devices that allows Live Translation with the help of Alexa voice assistant. The regular translation is already available on Alexa.
The new feature allows you to start a session for real-time translation between two languages. The Echo smart speaker will enable a conversation between speakers of two different languages.
Also read: How To Create Cinematic Images On Google Photos
Initially, the new option will allow translations between English and one of the six supported languages (Brazilian Portuguese, French, German, Hindi, Italian, and Spanish).
How To Get Real-time Translations On Amazon Echo Devices
To start a session say, "Alexa, translate Hindi' or other supported languages you want to translate to.
On an Echo device with a screen (Echo Show 5, older Echo Show, etc), the new feature also offers an on-screen transcript for the translation.
That's it!
Note: Currently, the new feature only works on Echo devices with locale set to English (US).
Also read: How To Use Maps Timeline Feature To See Pictures On Routes During Trips
Conclusion
The new feature will can be great help for Echo devices owners. It is expected to roll out to Alexa even on smartphones for real-world usage.
Google Assistant already offers a similar feature for smart speakers and smart displays through Interpreter Mode.
Also read: How To Make WhatsApp Video Calls From Your Laptop Or PC
We hope the above-mentioned article was helpful. Let us know in the comments section below,
More related stories below: