There is no denying the fact that air pollution has become a real monster in modern life. It is more prominent in urban lifestyle of India where we have more people, more cars, more industries and lesser green cover to provide for natural cleaning of air. Air quality has degraded alarmingly in recent yeas and has become a cause of concern. Bad air quality affects people from all age and more so to the young and elderly as their immune system is more delicate. Having a good quality air purifier installed at home ensures that you and your family is breathing clean air at least when indoors. The quality of air plays a crucial role for a healthy living and contrary to popular myths, quality of air is not bad only in winters, it is usually as bad in summers too. Air purifiers play a big role in helping to keep the airborne diseases at bay throughout the year.
Tefal has a range of home products globally and they are now also present in India. Tefal's brand tagline is- "Get the best out of everyday". One of their products which we used recently is the Tefal Intense Pure Air XL air purifier which comes with a unique and patented technology called NanoCaptur. In this post, I will share my experience and review of this air purifier with you.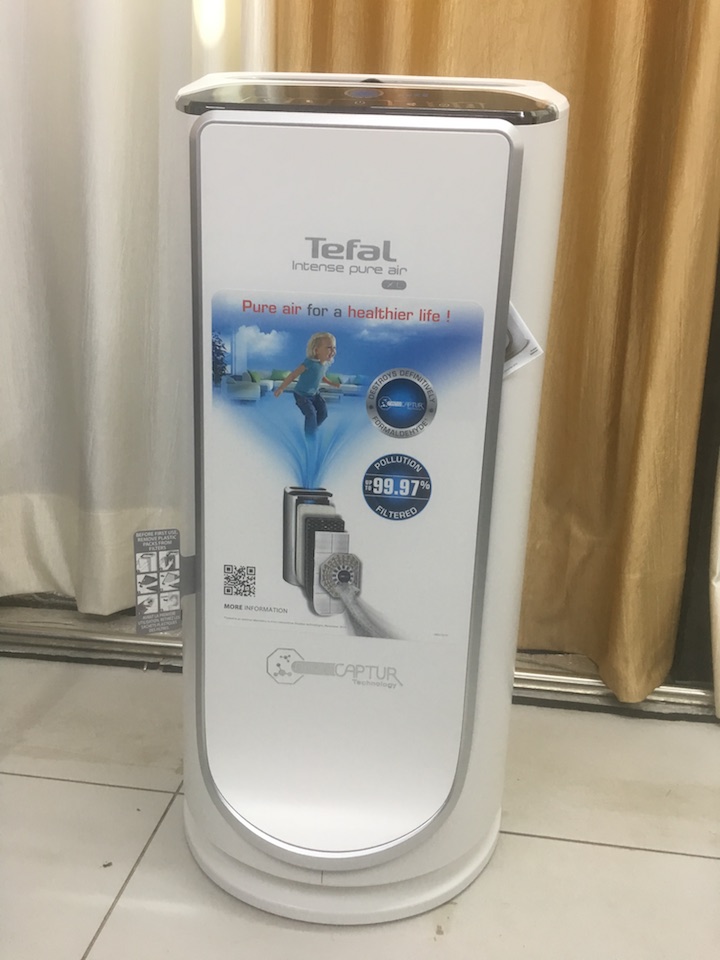 First of all, I want to talk about the unique feature of the Tefal Intense Pure Air XL purifier which is known as NanoCaptur. It is a patented technology, and the only technology, which completely destroys the cancer-causing formaldehyde from the air. Formaldehyde is known to cause health problems like watery eyes; burning sensations in the eyes, nose, and throat, coughing, wheezing, nausea, and skin irritation etc. Long exposure to formaldehyde has a tendency to cause cancer. With Tefal Pure Air series of purifiers, you can remove this harmful pollutant from air completely and give your family a safe and protected environment to breath easy.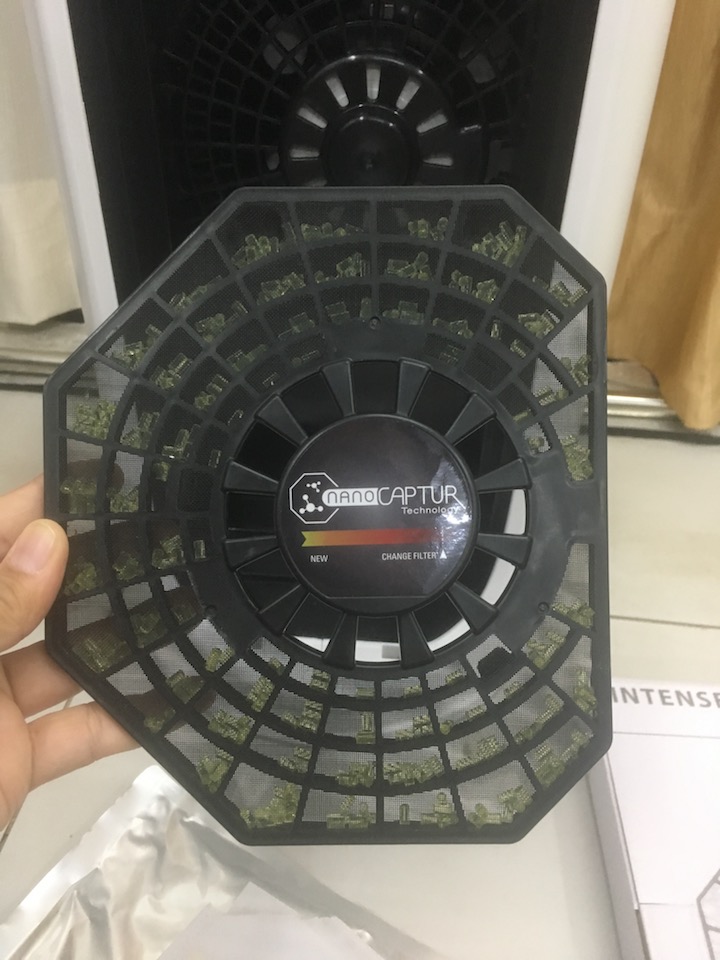 Along with this special NanoCaptur technology, it also has 4 stage purification which includes pre-filter, which removes the large particles, an active carbon filter which removed any sort of odour from the air and a HEPA filter for fine particles from the air. This purified air then crosses the patented NanoCaptur filter to completely destroy the formaldehyde pollutant form air it makes is perfectly healthy. Effectively, it removes 99.97% of the pollutants from the air. In terms of maintenance, the Tefal Intense Pure Air XL easy to maintain, clean and replace when required.
In terms of capacity, the model which we tested, Tefal Intense Pure Air XL has a rated CADR (clean air delivery rate) of 310 cubic meters per hour which can effectively clean a huge space of up to 80 square-meters thus making it really effective for large rooms and halls. It comes with automatic speed regulation logic with 4 different speed levels, wherein it detects the level of pollutants and dust in the air using its sensor and adjusts the speed accordingly to clean the air around it quickly and effectively. As the air gets cleaned, it works quietly with audio levels as low as 28dB(A) thus it gives you a peaceful and comfortable ambience.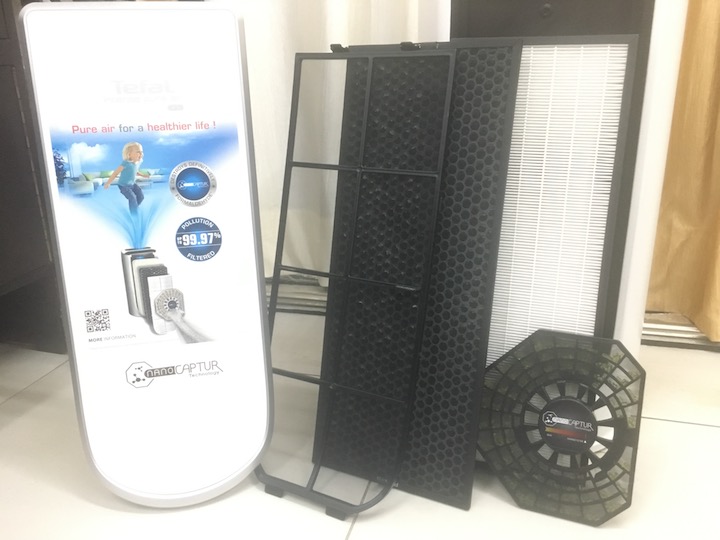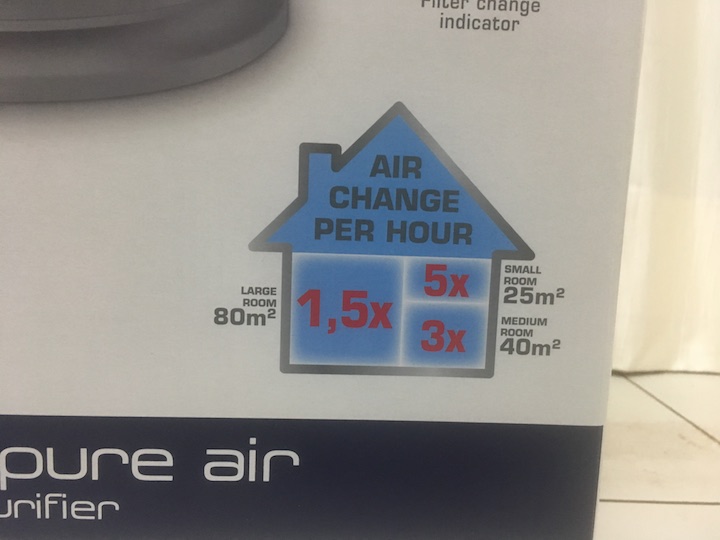 In terms of design and aesthetics, the Tefal Intense Pure Air XL Air Purifier has been designed to gel nicely with modern lifestyle homes. It has pleasing curves, smooth finish and is white in colour for most of the parts. It does not look like a piece of machinery, rather it looks like a part of home decor giving it an uplift rather than making it look geeky or industrial. The controls are conveniently placed on top of the purifier for easy access and control and do look very subtle and sophisticated. It has easy to control settings and also supports timer function. The panel also has a colour coded display for air quality and the panel lights can be completely turned off if you prefer to keep it pitch dark at night.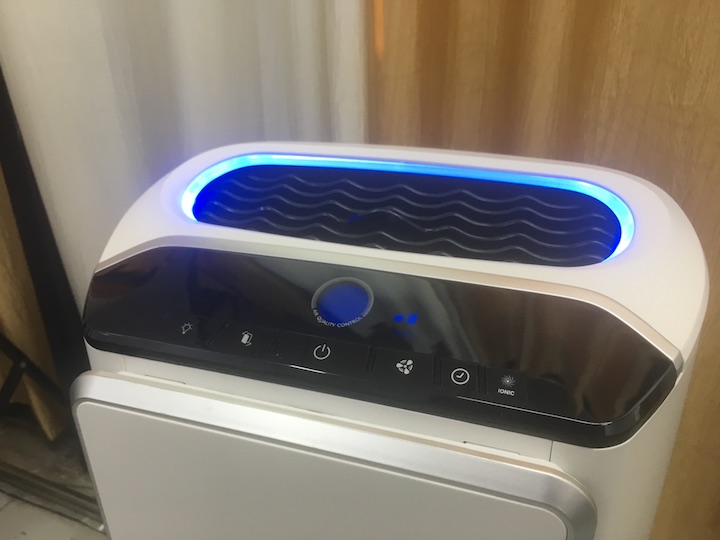 Gallery
Video Review
Tefal Intense Pure Air XL Review Verdict
Summing up, Tefal Intense Pure Air XL is a great choice if you are looking for an effective air purifier, which not only protects you against pollution but also permanently destroys the formaldehyde that causes cancer. More compelling fact about this air purifier is that with its modern design and features, it perfectly fits your modern lifestyle.
For more details, you can follow official hashtags- #TefalIndia and #GetTheBestOutOfEveryday.
Summary
Reviewer
Review Date
Reviewed Item
Tefal Intense Pure Air XL
Author Rating





More related stories below: