At WWDC 2017, Apple introduced its new iOS 11 alongside new iMac Pro, and new iPad Pro. Apart from these biggies, the Cupertino giant also launched several new products alongside new versions of its iOS, macOS and watchOS platforms. Are you curious about these new OS? Read more to find about the New Apple watchOS 4, macOS High Sierra, and tvOS.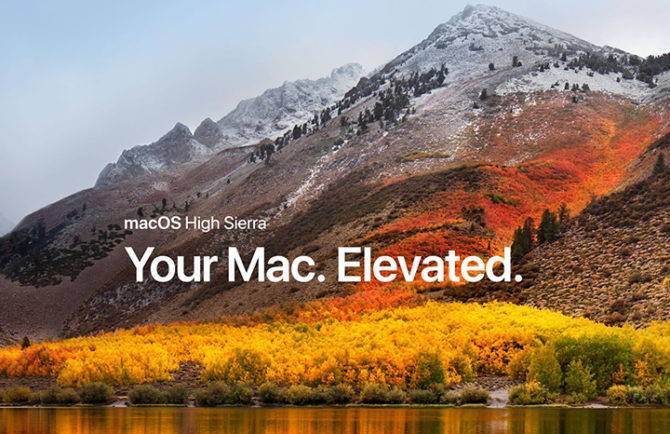 watchOS 4
At the WWDC 2017, Apple released a new version of watchOS for its Apple Watch. While there aren't many huge changes over the last year's watchOS 3, the company has added few new features including a Siri-powered watch face and fitness assistance. Users will also be able to use the watch face as a flashlight or blinking light during runs for safety touch.
The new Siri-powered watch face uses machine learning and customizes its content throughout the day. It displays various notifications including reminders, traffic information, upcoming meetings, and news when they're likely to be most relevant. The new fitness features offer smarter workout controls and regularly prompt you to set goals. A two-way workout data exchange feature with certain gym equipment has been added via partnerships with major manufacturers. Apple claims that the new watchOS 4 will offer better connectivity with other hardware gadgets via Bluetooth.
tvOS
Apple released a new version of its tvOS at WWDC 2017. While not many changes were showcased at the event, the company CEO Tim Cook said that more updates around tvOS will be released later this year. The company also announced that Amazon Prime Video is coming soon to Apple TV and its TV app. This will be a quite a boosts to the content on the Apple TV.
Also read: Apple iOS 11 Unveiled: Here Are All The New Changes
macOS High Sierra
Apple claims that instead of launching a new macOS, the company used the new update to perfect the existing OS. The new update brings features like better Photos editing and organization and faster new behind-the-scenes file system. A stronger updated graphics engine supports VR development, while support for the Unity and Unreal gaming engines has been added. Safari update brings autoplay video blocking and intelligent tracking prevention features. The new update offers efficiency instead of new features. The free update will start shipping this fall. A beta program will start soon.
What do you think about these new changes? Are you excited about any of these small updates? Let us know in the comments section below.
More related stories below: