At WWDC 2017, Apple introduced its new iOS 11. The new operating system brings many new changes. While Apple didn't reveal any information about the upcoming iPhone, the new OS also hints at features you can expect in the much-awaited iPhone 8. The company also unveiled new watchOS 4, macOS High Sierra, and tvOS. Curious about the new changes? Read more to find about the iOS 11 and new changes it brings.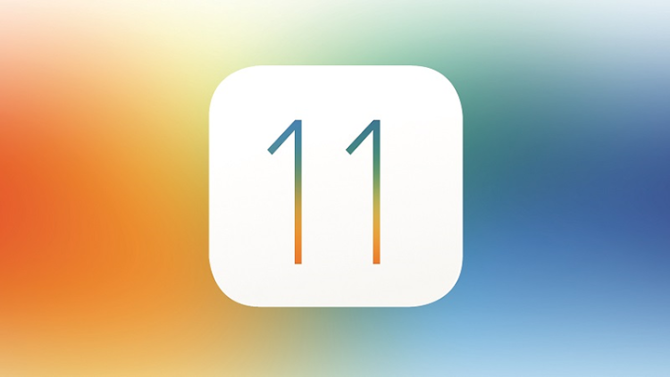 The iOS 11 brings new features for current iPhone models along with several iPad-specific features. Along with an increased use of artificial intelligence (AI), the brand has also updated its apps. The iOS 11 offers better tools to developers along with a deeper access. While there isn't a huge change in visually, significant changes have been made under the hood. Here are a few highlights of iOS 11:
Design
The App Store is on the receiving end of a makeover. A new Today view with featured app content has been added along with a dedicated Games section. The Control Center is also sporting a new design. All tools such as audio control, Airplane mode are now available in a single view. You can also see the notifications in a unified view. Additionally, a one-handed keyboard comes with easy access to numbers, symbols, and punctuation.
Siri
Apple claims that Siri is now smarter thanks to machine learning and artificial intelligence. Siri will adapt according to your habits and offer better suggestions. The more natural-sounding male and female Siri voices will enhance the experience of the virtual assistant.
Additionally, it will also be able to translate English words and phrases into international languages such as Chinese, French, German and Spanish. Siri is also given a new interface. It will be more integrated with third-party apps such as Evernote, which will allow it to manage tasks on these apps.
Also read: WWDC 2017: Apple Homepod Speaker Takes on Amazon Echo
Driving
A Do Not Disturb While Driving is now available for iOS 11 users. The safety feature helps to avoid distractions while driving. Once turned ON, this feature will silence alert and notifications while keeping the screen dark. The iOS 11 uses Bluetooth or Wi-Fi to sense if you're moving in a car and suggests you activate the Do Not Disturb While Driving feature.
Useful features have been added to maps too. The iOS 11 will offer 'lane guidance' view while driving. Additionally, Apple is adding detailed floor plan maps for a variety of shopping malls and major airports.
Photos
The iOS 11 bring many new features to the Photos and Camera apps. For example, users will now be able to shoot Portrait Mode pictures with optical image stabilization. You can also trim the short video snippets and add effects to the Live Photos images. Apple has also introduced a new file format called High-Efficiency Image File Format that will reduce the file size of the pictures without compromising on quality.
Additionally, machine learning capabilities have also been added to the iOS 11 Photos app. This will help to identify events/memories and automatic sort of your photos.
Also read: WWDC 2017: Apple iMac Pro, 10.5-inch iPad Pro Launched
Music
iOS 11 will now let you know about your friend's music choices. Apple Music subscribers will be able to follow and listen to shared playlists with friends. You wil be able to create profiles which can be followed by your friends.
Also, third-party apps will get a deeper access to your entire Apple Music library. For example, Shazam will now be able to automatically add discovered songs to your library. Or Nike will be able to add exercise playlists. While the new Siri-controlled HomePod speaker won't start shipping until December, you can use the new AirPlay 2 feature to control Apple TV and third party speakers in multiple rooms around the house.
iPad Pro
The iOS 11 brings a chunk of iPad-specific features including the drag & drop support and a new Files app. Such feature brings the iPad closer to Mac and allows you to take advantage of the large screen. The predictive feature has been added for frequently used apps.
The bottom of the screen holds, even more, apps now. You will be able to multitask by dragging the apps in a split view on the display. The new Fils app is closer to the Finder app in macOS. Additionally, all local and cloud storage files will be available within one app.
Also read: WWDC 2017: Apple Brings New watchOS 4, macOS High Sierra, tvOS
Pay your friends in Messenger
Apple is now allowing person-to-person payments inside the Messages app, via Apple Pay. However, the details abut the working of this feature are not yet entirely clear. Apparently, the money you receive from a friend will go into an Apple Pay Cash card.
Augmented reality
Developers will be able to use a platform called ARKit to bring augmented reality to iOS 11 devices. Apple claims that it is the largest AR platform in the world. It will allow developers to bring AR different areas.
So, what do you think about the new changes brought by iOS 11? Which features are you most excited about? Let us know in the comments section below.
More related stories below: