Nokia hired SRK and used the Nokia City lens with Augmented Reality app to sell the complete Lumia series. It was quite the capable application and following in its footsteps in another application which has been launched by India's largest media group in India. The Times of India has launched an Augmented Reality News application and has been named Alive. It was launched on the 16th of December with an estimated 15,000 downloads a day but it went on score 2,50,000 downloads with 3,00,000 augmented reality views! That is quite a number for any application, let alone a news application.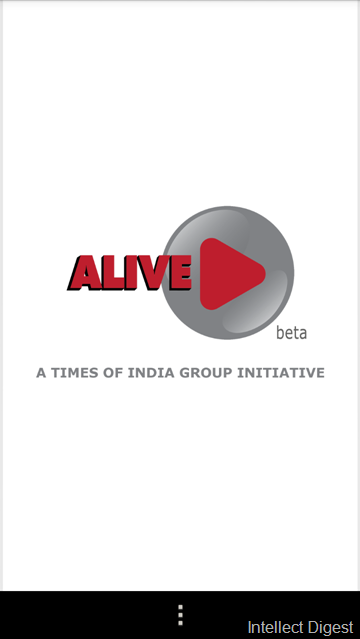 Now let us explain to you what augmented reality is and what the fuss is all about. It is a technology which is the link between online and offline worlds. It is like an advanced version of your QR scanners. You point your mobile at a QR code and you're redirected towards a page or something is saved in your mobile for viewing. This is precisely what Augmented Reality does. You don't really point towards a QR code but instead you point towards an image or are a place and your smartphone takes you to a video or a piece of news or simply a webpage.
Alive is the first AR app launched by a media company in India. Companies are launching more and more apps related to their products. It was only a few days ago that Mahindra launched an app for their flagship XUV 500. The most watched video on the first day of launch of the app was an interview between Arnab Goswami and and Salman Khan about his darkest days which had over 65,000 views.
Everybody's world has shrunk to their smartphones and a lot of your small gadgets such as the calculators , alarm clocks etc are becoming redundant. You might not have the time every morning to read your newspaper. Alive just helps you read it on the go in an interesting manner.
You can download the app at http://aliveapp.in , available on iPhone, Android, Blackberry, and Nokia handsets.
More related stories below: