2014 was a great year for technology buffs. We saw latest iterations of smartphones with unique features from all major (and minor) technology companies. As the year is approaching towards an end, we present you the round up of the best smartphones from 2014 with high end specifications. Some offer mind boggling display resolution, others offer DSLR like camera results or some just feel great to use and hold. So here we present the round up in no specific order.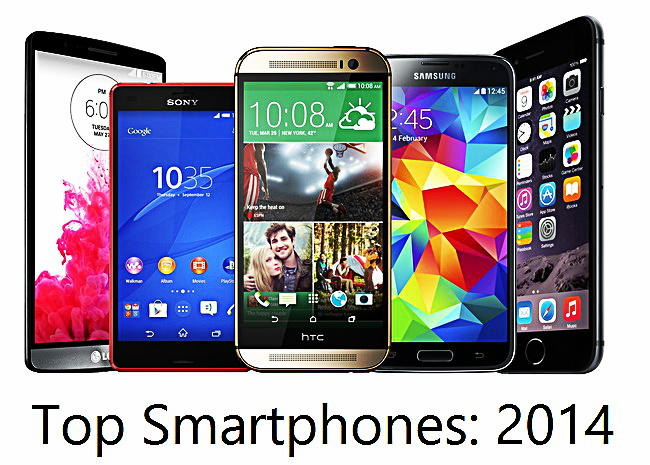 LG G3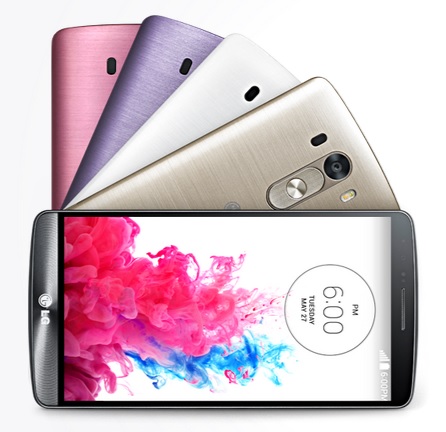 LG G3 offers a vast improvement from last year's G2 both in terms of looks and specifications. It is one of the very first phones to come with an insane 2K display resolution and virtually no bezels. This engineering feat gives the smartphone a small footprint in hand despite having a 5.5 inch display. Also, the very capable camera with laser autofocus offers almost instant focus and great results. It currently retails for Rs. 39,800. Overall, the LG G3 is a complete package and easily makes it to the list of top smartphones from 2014.
HTC One M8
Successor to the critically acclaimed HTC One M7, the M8 sets a bar for Android smartphone manufacturers in terms of design and finish of hardware and software. HTC One M8 comes with front facing dual stereo speakers laced with BoomSound technology. The full metal body feels impeccable and very polished. Although the dual camera is a hit or miss affair, it offers results certainly good enough for social media affair. HTC Sense is one of the best software makeovers for Android and remains our top choice in UI followed by Stock Android. Superb to look at and hold and extremely capable, the HTC One (M8) is a proper flagship smartphone. It currently retails for Rs. 39,500.
Samsung Galaxy Note 4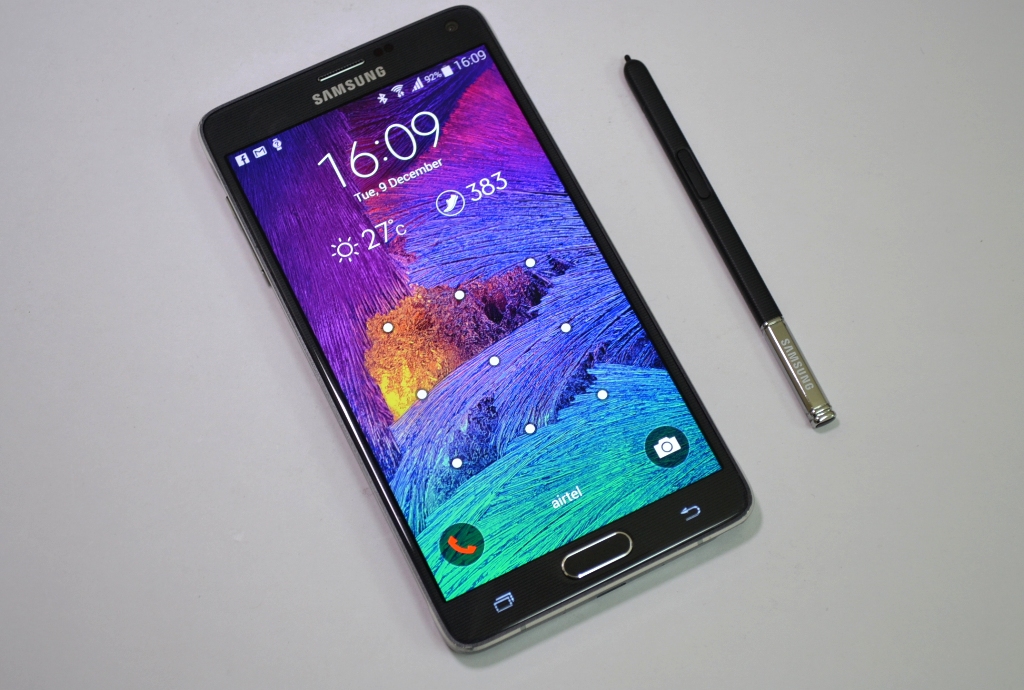 The fourth iteration of the device from Samsung in their self defined 'phablet' category, The Galaxy Note 4 took the last year's Note 3 and gave it a premium makeover along with future proof internals (for a while). The device offers one of the best displays in mobile world and that's really saying something ! Couple that with 2K resolution, metal frame, high quality 16 MP camera with OIS and 4K video support, multitasking features and a mammoth battery life (with QuickCharge tech), you can't really go wrong with the Galaxy Note 4. It retails for Rs. 55,000 which is a lot but you get what you pay for (If you can possibly utilize everything the device has to offer).
OnePlus One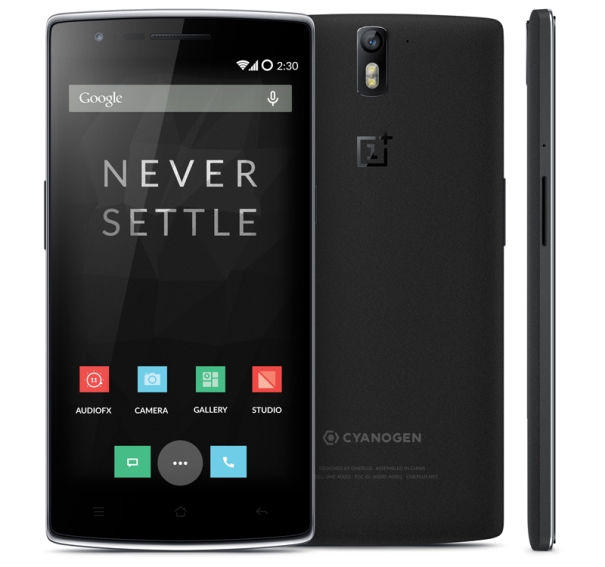 OnePlus, an unhearned name in India, took the world by storm when they launched their only device – the One early this year. There was only one problem though – It wasn't easy to buy this device. Fast forwarding to the last month of 2014, the device is available in India with a price tag that puts all other high end smartphones to shame. The OnePlus One offers spectacular build quality, very high performance, great camera and a battery that will easily last you a day (or two). It is still not easy to buy this  device in India. It works on invite system with Amazon India. Recently the company was in a feud with Cyanogenmod Inc. for their unanticipated & unprofessional move to pull software support for this device in India. You can read more about it here. It retails for Rs. 21,999 for 64 GB Sandstone Black variant.
Sony Xperia Z3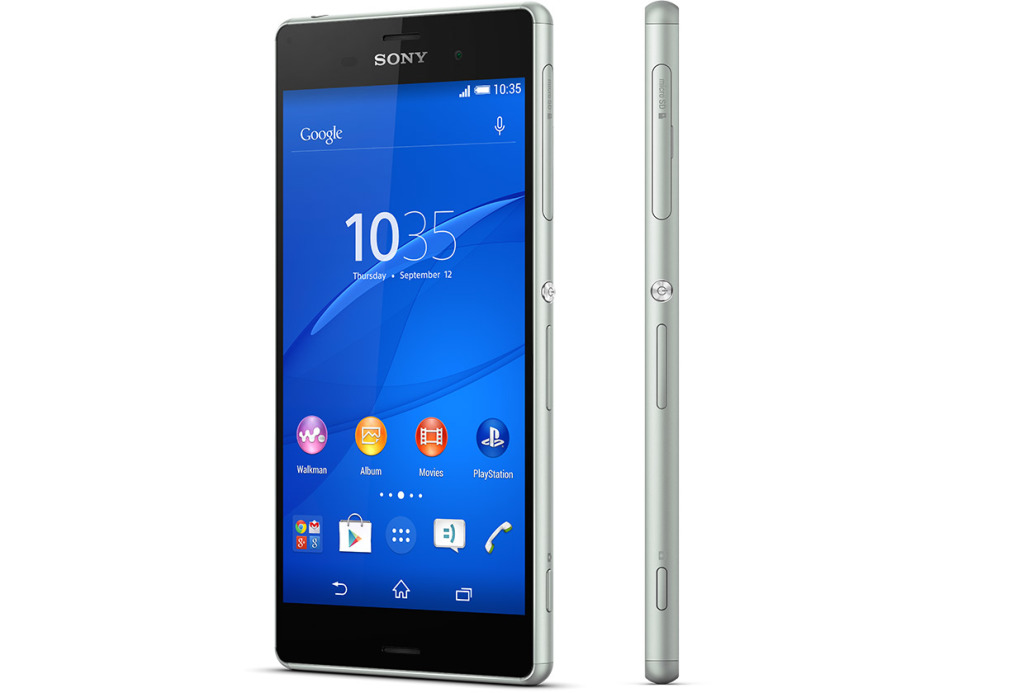 Sony Xperia Z3 came 6 months after previous flagship, the Xperia Z2 which is a surprising move from Sony to outdate their flagships within such a short time. But that doesn't stop the Xperia Z3 from featuring in our list of top devices released in 2014. The Z3 features a combination of metal and glass rendering it a premium feel which was missing from Sony Xperia series of devices. The Z3 comes with a very capable 20.7 Megapixel camera with an in house Exmor sensor, powerful CPU and GPU, excellent full HD display, dual speakers along with dust and water proofing capabilities. They also come bundled with active noise cancellation earphones which is a nice addition. It retails for Rs. 45,999 which should come down a little bit when the Xperia Z4 is announced (most probably in January 2015).
Apple iPhone 6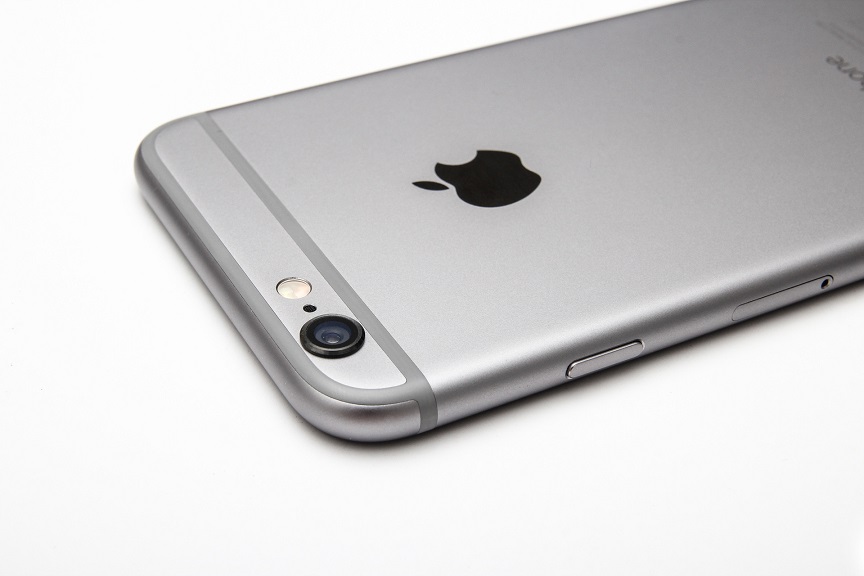 iPhone received a major overhaul this year with large screen size options and curved display and body departing from a miniature 4 inch display and flat design language. While the bigger screen size was a welcome addition, the curved design made the device a tad too slippery. Nonetheless the latest iPhone is a great overall device which offers best camera experience available on a mobile device bar none. The performance is fast and extremely smooth. The battery life has also improved considerably. iOS 8 brings slew of much needed features like custom keyboards, inter-app communication and widget support along with TouchID intergration for 3rd party apps. iPhone 6 currently retails at Rs. 52,999 and is a great choice for first time iPhone users and iPhone veterans alike.
Summary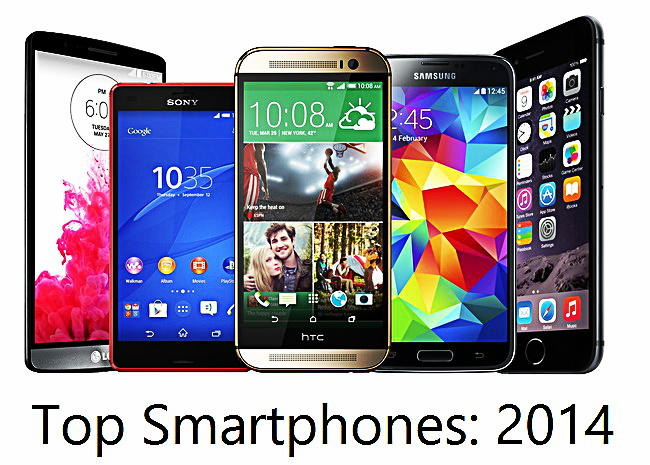 Article Name
Top Smartphones From 2014: High End Edition
Description
A round up of best high end smartphones released in 2014 from Intellect Digest India.
Author
More related stories below: