Twitter has introduced a new feature that allows users to add stories on the app. However, the "Stories" are being called "Fleets". Read more to find How To Add Stories On Twitter With New Twitter Fleets Feature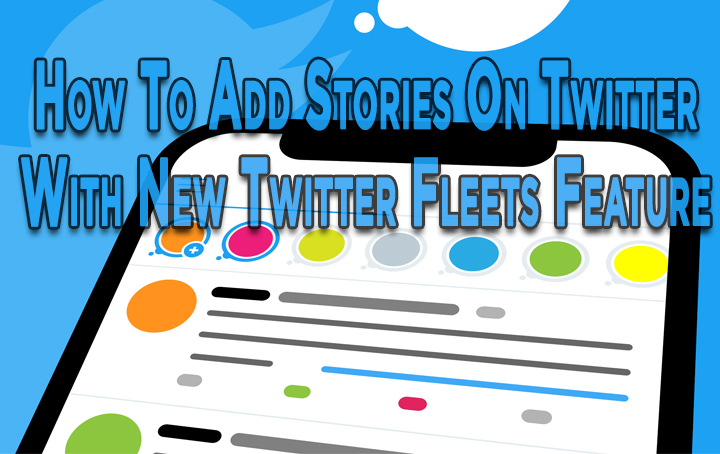 After testing the new feature in Brazil, Twitter is now rolling out "Fleets" in India. It will be available on both Android and iOS devices. Web users will have to wait.
Twitter claims that the new feature will allow users to freely think out loud. The new "Fleets" cannot be liked or retweeted like regular tweets.
"We want people to be able to have conversations on Twitter in different ways, with less pressure and more control. That's why we're testing a way to share their fleeting thoughts," said Mo Al Adham, Twitter Group Product Manager.
Additionally, they disappear from your timeline after 24 hours, similar to Instagram, Facebook, and WhatsApp Stories. Other users can respond to the Fleets via Direct Message (DM).
The Twitter Fleets appear at the top of the home screen for limited seconds. You can view them for longer by long-pressing the screen.
Also read: How To Play PUBG On PC Without an Emulator
How To Add Stories On Twitter With New Twitter Fleets Feature
Update the Twitter app on your smartphone
Once you get the latest update, Fleets will feature at the top of the home screen
To update a Fleet, click on the small icon with the '+' sign.
Along with text, you can also add photo or gif
Tap 'Fleet' to post
Your Fleets will be visible to your followers (right on top of one's timeline). There are buttons to reply and react when Direct Messages (DMs) are open.
Just like Instagram, your followers can reply privately via DM or quickly react with an emoji. Replies/ reactions will appear in DMs along with the Fleet they are responding to. You can also view who all have seen your Fleets.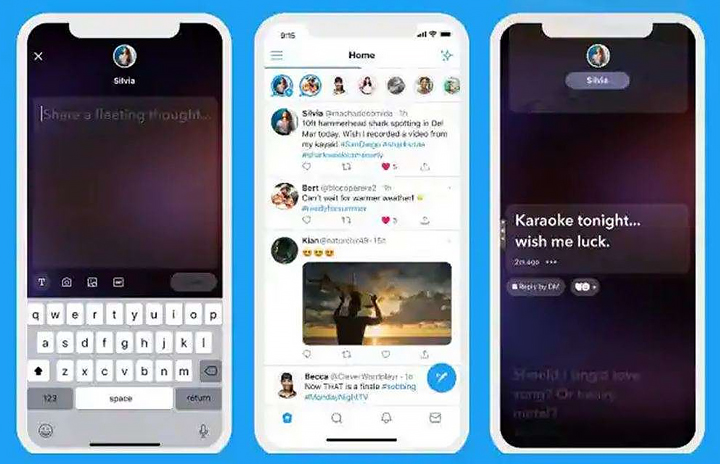 Alternatively, one can find an account's Fleets by looking on their profile page. Tap the avatar, swipe up/ down to see newer/ older Fleets. Swipe left or right to see Fleets from other accounts you follow.
You can also view "Fleets" of other users even if you aren't following them by going to their profile. You can report a Fleet using the '…' menu.
Also read: How To Control Music Playing On Your Phone From Your Desktop
Conclusion
Just like Instagram Stories, Fleets are aimed to allow users to share their ideas and momentary thoughts, without being conscious about the social reaction.
The micro-blogging site claims that the "people don't Tweet because Tweets are public, feel permanent, and display the number of Retweets and Likes".
With the new feature, the company hopes to empower more people to express themselves more freely. You can just tap on your own avatar to add text/ media and hit send.
"From the test in India, we'll learn how adding a new mode of conversation changes the way Indians engage on Twitter," said Manish Maheshwari, MD, Twitter India.
"It'll also be interesting to see if it further amplifies the diversity of usage by allowing people to share what they're thinking in a way that is light-touch and light-hearted," he added.
Twitter claims that hopes that "the people who don't usually Tweet are starting more conversations and sending both Fleets and Tweets. When people send a Fleet, they often share a number of thoughts rapidly".
Also read: How To Make Google Meet Video Calls From Gmail Itself
We hope the above-mentioned article was helpful. Share your views with us in the comments section below.
More related stories below: