Within no time, WhatsApp application has gained tremendous popularity all over the world which is confirmed by the fact that WhatsApp has 700 million active monthly users across the world. People have almost quit using traditional sms service for sending and receiving messages while they use WhatsApp application nowadays which offers wider scope so that users can send and receive images, videos and audios in addition to text messages. But people often face difficulty when they need to travel abroad and cannot access WhatsApp service on their device due to lack of internet connectivity. Catering to the needs of those users, WhatSIM has been launched which will allow users to use WhatsApp globally without internet connection. Read on to find more details on price and availability of WhatSIM.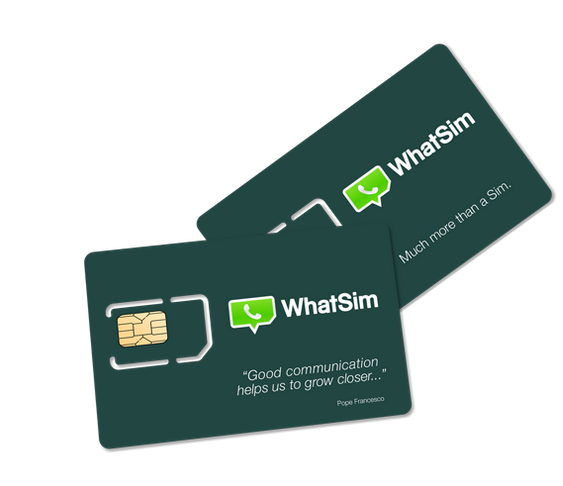 The WhatSIM had been invented by Manuel Zanella, who is also the founder of Zeromobile which is the first Global Mobile Operator of Italy to offer low cost roaming. WhatSIM will work in around 150 countries and and connects with nearly 400 operators. The SIM has been priced at €10 which makes it nearly around Rs. 716. Users can enjoy free text messaging through this SIM on WhatsApp, however they will have buy cerdits for sharing photos and videos which start at minimum charge of €5 (Rs. 358). A €5 recharge will get 1000 credits, allowing the user to exchange 50 photos or 10 videos around the globe. The SIM will be available through the official website www.whatsim.com.
Additionally, the users will get the refund of subscription fee which they need to pay starting from the second year on WhatsApp. While renewing the WhatSIM, users will be credited the same amount of subscription fee as credit which they can use for sharing multimedia messages.
"WhatSim could have an enormous potential in developing countries where coverage by
single operators is not always optimal and where the base cost for communicating with WhatsApp using a
conventional Sim could actually be more expensive in some cases. WhatSim's great innovation is its very low flat rate for an entire year all over the world," said Zanella.
Dependency of people over WhatsApp has increased so much lately that companies are coming up with new and attractive ways to lure potential users and sustain the existing ones on WhatsApp app. Earlier, we posted about the launch of WhatsApp service for web and now we have another interesting technology for the same application. We hope WhatSIM helps people stay connected through WhatsApp even if they are abroad! Stay tuned with us for more updates!
Also Read: How To Use WhatsApp For Web
More related stories below: