Whatsapp has become an integral part of our lives. For most of us, checking our Whatsapp messages is the first thing that we do when we wake up in the morning and the last thing as well that we do before retiring to bed. Some people crib that why they can not access WhatsApp on their PC's when they are on their work and feel tedious while switching from PC's to smartphones just to check their WhatsApp notifications. For all the Whatsapp freaks out there, there is a good news. Whatsapp has launched its WhatsApp for web service. In this post, we will take you through step-by-step tutorial on How to use WhatsApp for web on your laptops or PC's.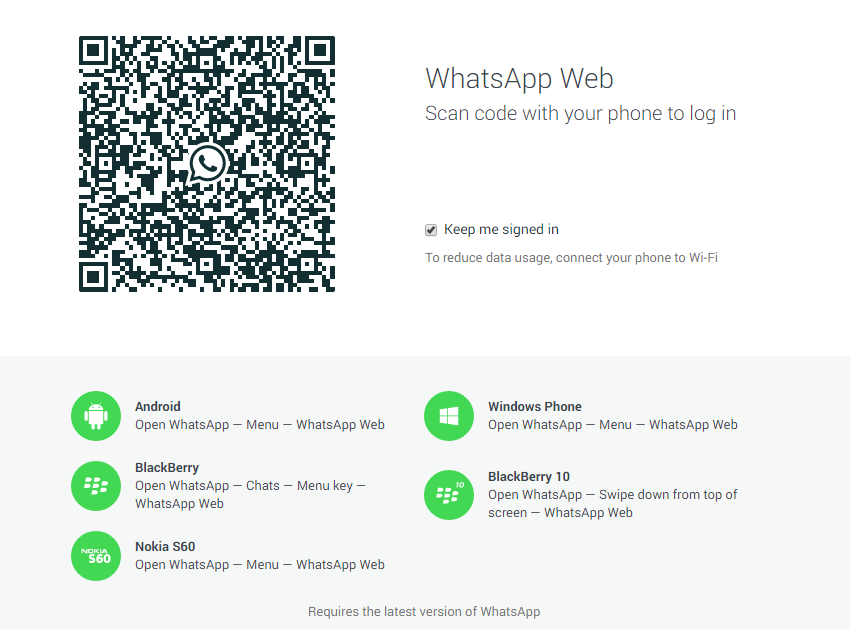 As of now, this service can be availed only by Android, Blackberry and Windows phone users, while it brings disappointment for the iOS users. Let's now take you through the steps you need to follow for using this service.
First of all, open Google Chrome browser on your laptop since it is the only browser which WhatsApp for web supports and then open www.web.whatsapp.com in the browser.
Download and open the latest version of WhatsApp application on your Android, Blackberry or Windows Phone device.
Now go to the Menu option of WhatsApp application in your smartphone and choose WhatsApp web from the drop down list.
It will prompt you to scan the QR code. So, next step is to scan the QR code on your laptop with your handset. This will sync WhatsApp in your mobile phone with the one on your PC.
Now you are ready to go and access WhatsApp on you laptop to send images, text, audio and video messages seamlessly! Also check out our hands on video on the same tutorial below.
Video: How To Use WhatsApp For Web
Also Read: Learn How to control your Whatsapp Privacy
More related stories below: