Valentine's day is finally here and this is the time when you will be confused about what to gift to your loved ones. Certainly, the market flooded with an array of gifts puts you in dilemma of what to buy. If you are experiencing the same trouble, then we can help you to get things sorted. In this post, to save your time and energy, we have come up with unique and low cost Valentine's Day gift ideas which you can consider for your loved ones to make them feel special this Valentine's Day. Read on to find out our picks for gifting ideas to show your love and care to the special ones in your life.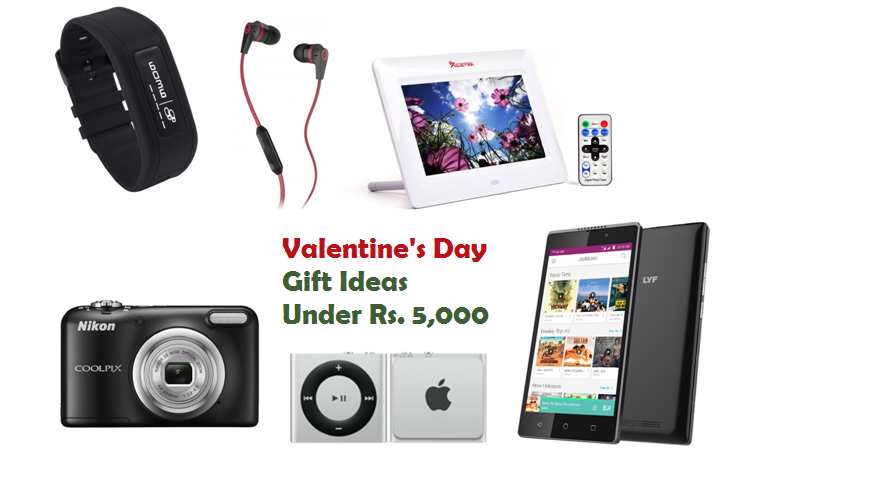 Valentine's Day Gift Ideas Under Rs. 5,000 For Your Loved Ones
1. Skullcandy Ink'd Headset
If your partner is a music lover, then these earphones can be a great gifting option. These earphones from Skullcandy will give whole new music experience to the listener. We often rely on the earphones which we get with our smartphones for listening music which may or may not deliver efficient sound and audio. Thus, this can be an alternative for gifting yo your loved ones on this Valentine's Day.
Key Features of Skullcandy Ink'd Headset
In-ear headphones
Built-in mic
Price and availability: Skullcandy Ink'd Headset are  available through Flipkart for Rs. 899. Buy here.
2. GOQii Life Fitness Band
Fitness bands or activity trackers are one of the hottest accessories these days. If your partner is a fitness enthusiast, then you can opt for GOQii Life fitness band. This device comes with plenty of exclusive features like steps tracking, calories tracking, sleep tracking, long battery life and more, to help users maintain good fitness regime. It comes with a subscription based model wherein a coach is assigned to the user. The coaches who are allotted (or selected by the users) are professionals from health and fitness field who guide users on workout and diet.
Key Features Of GOQii Life Fitness Band
Tracks steps taken, calories burnt, distance travelled, sleep pattern and active hours
Battery life: Up to 14 days
Connects wirelessly to smartphone

Offers a qualified personal coach and a certified doctor to review user's data and to guide them to achieve their health goals

Displays 

notifications on OLED display

It is available to buy from Amazon for just Rs. 1,799. Buy here.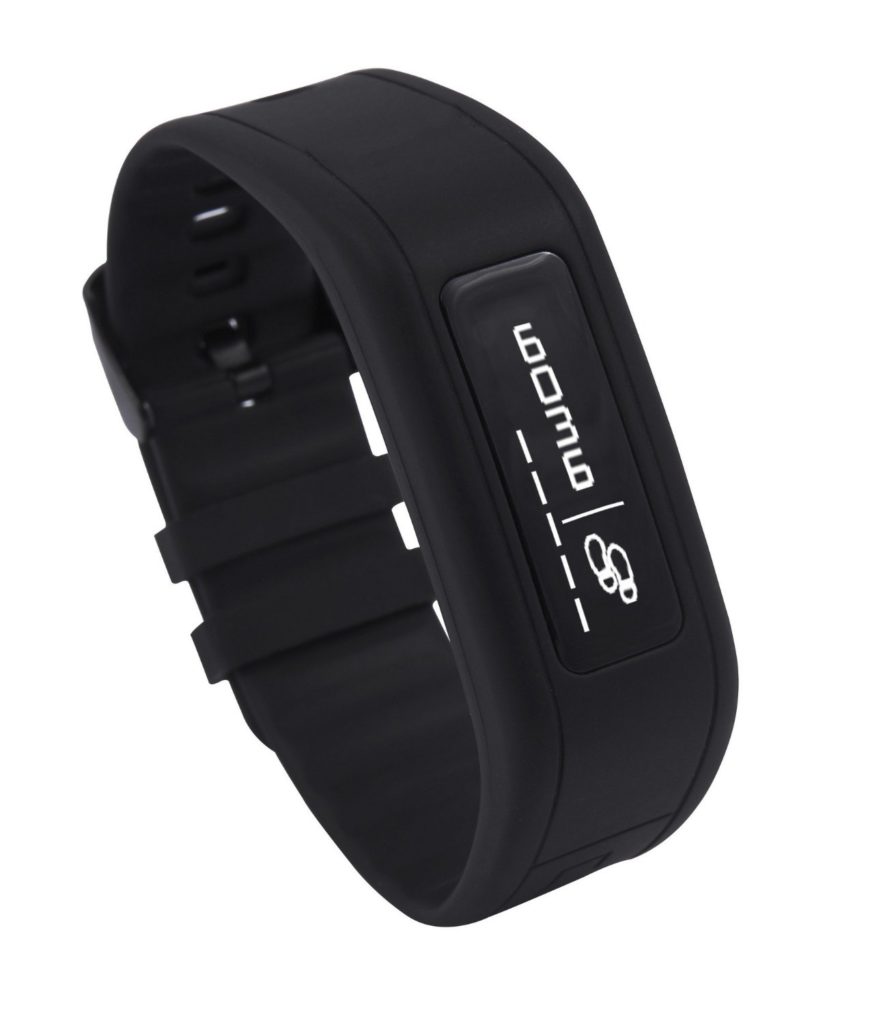 3. XElectron Digital Photo Frame 7 inch
This digital photo frame lets you view pictures which keep changing themselves. This device has a very sleek and slim design. You can put it anywhere in you room and it does not occupy much space. It comes with a 7-inch LCD LED screen with a resolution of 480×234 pixels. It houses 128MB of in-built memory and supports expandable storage up to 16GB via SD, MMC, MS Card and USB. This device shows images with music in the background. It also offers in-built speaker, built-in media player, calendar and clock.
Key Features of XElectron Digital Photo Frame (7-inch)
7-inch LCD screen with 480×234 pixels resolution
128MB in-built memory (expandable up to 16GB)
Dimensions: 25x19x2.8 cm
Weight: 500 grams
Price and availability: It is available to buy from Flipkart for Rs. 2,990. Buy here.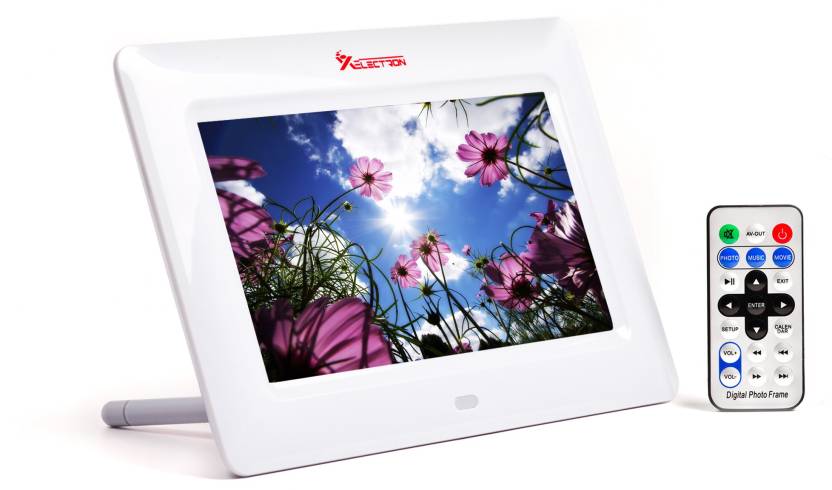 4. 
Apple iPod Shuffle 2GB
This option can be considered for music buffs who love listening to music. This device lets you play your favorite music on it. It houses 2 GB of in-built memory which can save hundreds of songs and offers up to 15 hours of music play back. iPod shuffle comes with an elegant metal design and contoured buttons for playlist control and volume control. This device ensures hassle free and easy usage by the users.
Key Features of Apple iPod Shuffle 2GB
2GB in-built memory
Can save hundereds of songs
Up to 15 hours of audio playback
Volume and playlist control buttons

29 VoiceOver languages

It is available through Amazon for approximately Rs. 4,000. Buy here.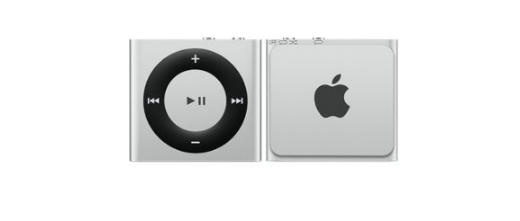 5. Nikon Coolpix A10 Point and Shoot Digital Camera
Another gift that u can consider for Valentine's day gifting is Nikon Coolpix A10 Point and Shoot camera through which you can capture beautiful fleeting moments with your loved ones. This 16.1 mega pixel camera features a 2.7 inch TFT LCD screen. It also features Motion Detect Blur reduction technology to avoid the blurring of pics due to shaking of hand while clicking pics. Other features on this camera include 15 scene modes, special and quick effects. It comes with an 8GB memory card and a camera pouch for free.
Key Features of Nikon Coolpix A10 Point & Shoot Camera:
16.1 mega pixel
2.7 inch TFT LCD screen
Motion Detect Blur reduction feature
15 scene modes, special and quick effects
It is available to buy from Amazon for best price of Rs. 4,990. Buy here.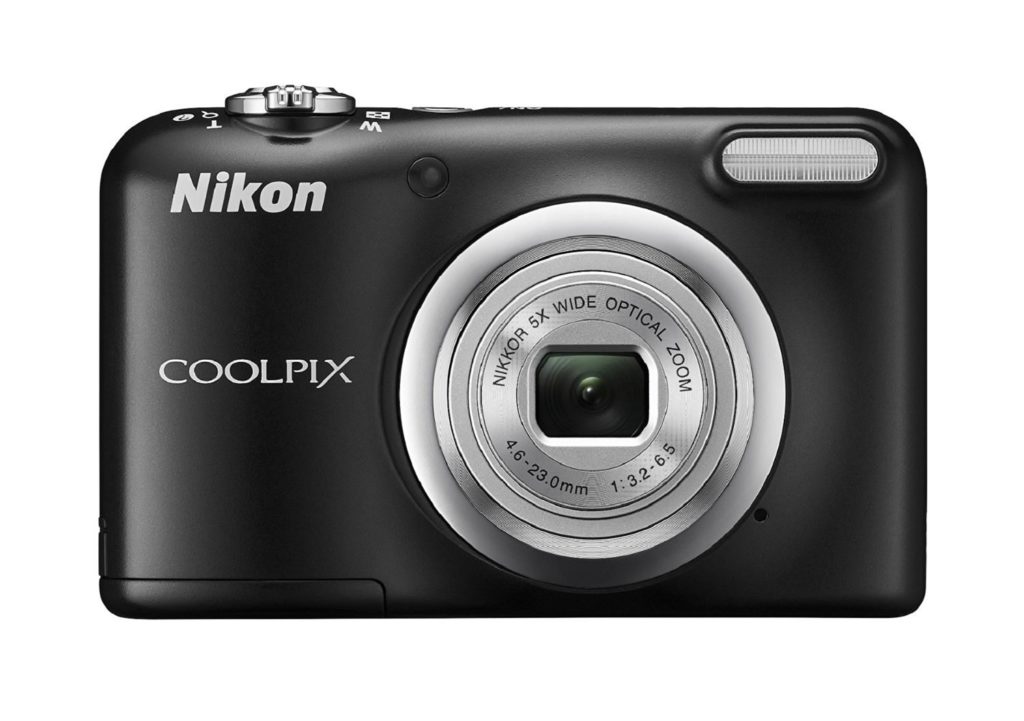 6. Smartphone
Remember the days when buying a smartphone meant burning a hole in your pocket. Thankfully, those days are now gone. Nowadays, you can easily get a decent 4G-enabled smartphone with good specs and features under Rs. 5,000. Several brands such as Reliance Lyf, Honor, InFocus, Swipe and Micromax, among others offer 4G smartphones with good built quality and decent performance. These affordable smartphones come with a host of features and apps and also let users capture images, download audios and videos, browse their social media accounts and access anything that they love.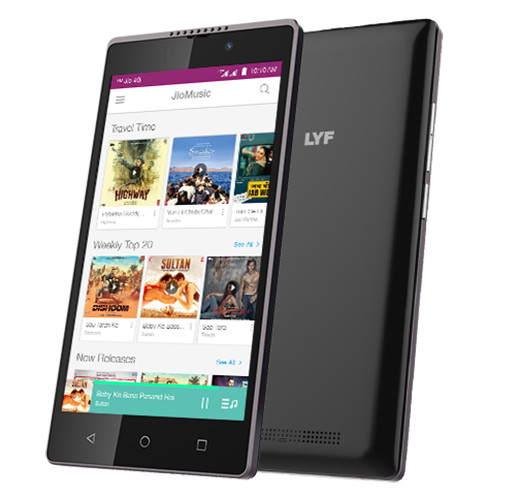 7. Other Options
If your partner is not much of a tech savvy person then also we have plenty of gifting options for you on this Valentine's Day. These products can be easily ordered through e-commerce websites like Flipkart, Amazon. Online retailers often offer cashbacks and huge discounts on their products to help you save a few bucks. Following are some of the options which you can choose.
For females: Perfumes, Watches, Artificial Jewellery, Chocolates, Flowers etc.
For males: Perfumes, Watches, Grooming kits etc.
So, which Valentine's day gift ideas from the above mentioned list would you choose for your loved ones on this Valentine's day? Lets us know in the comments section below.
Note: Pricing may differ after time of publication.
Also Read: Best Tech Gifts Under Rs. 5000
More related stories below: