The season of love is here with Valentine's Day and perhaps you must be thinking about what you should gift to your loved ones. Certainly there are always some typical gifts which are marked or stereo typed for women as well as some for men, yet people often find themselves in dilemma while buying a gift. To avoid this situation, technology is there to help us. Confused? Let me tell you how, tech gifts like a smartphone, smartwatch or a music listening device form an excellent gift for both him and her. So dive into the technological world to find the perfect gift for your partner.  In this post, you will find a comprehensive list of Valentine's Day gifts ideas under Rs. 10,000 to make your loved ones feel special.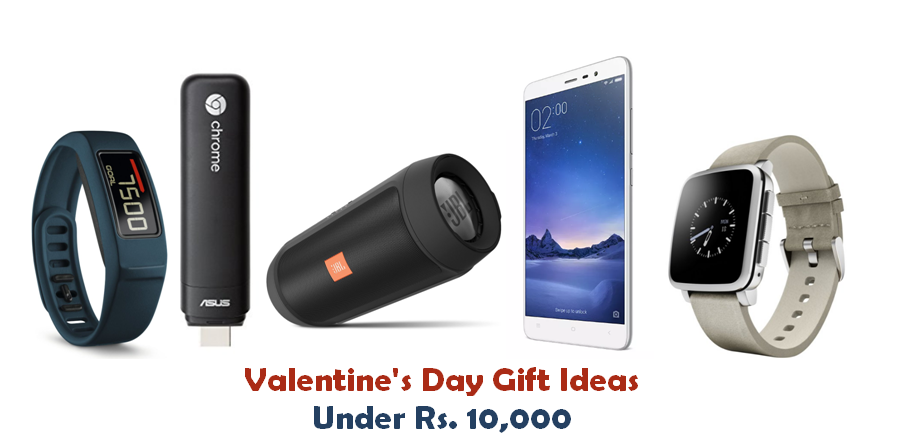 Valentine's Day Gift Ideas Under Rs. 10,000
1. Smartphone
Sub-Rs. 10,000 Indian smartphone market is loaded with plenty of options. Smartphones in this price range feature sturdy build quality and pack latest technology. You can easily get a 4G VoLTE enabled smartphone with a fingerprint sensor and full HD display in this price range. Check out some feature-rich smartphones priced under Rs. 10,000 here.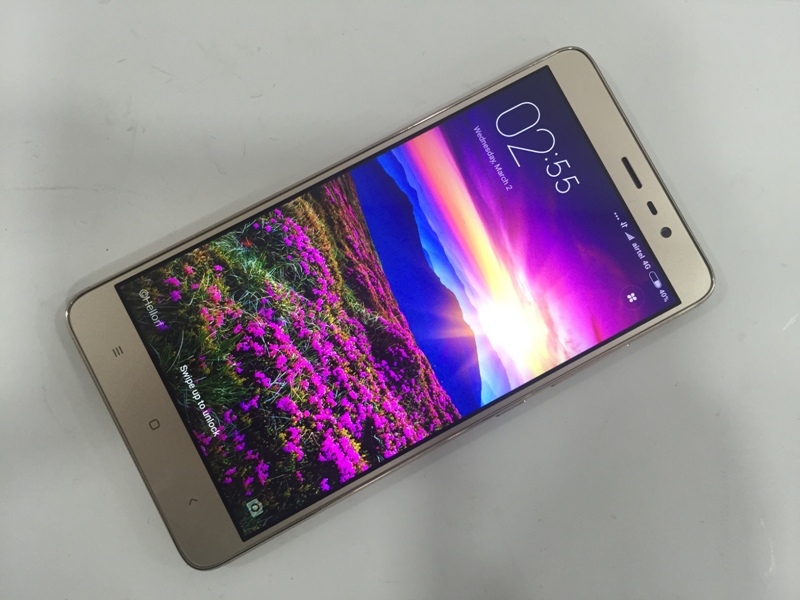 2. Asus Chromebit
If your partner is fond of watching YouTube videos and playing games, then Asus Chromebit is the best gadget that you can gift him/her! The Asus Chromebit plugs into TV or monitor through HDMI port and pairs with a Bluetooth keyboard and mouse, and lets users enjoy fully functional Chrome OS computer. Users can also browse the internet and access the Chrome web store. Buy here.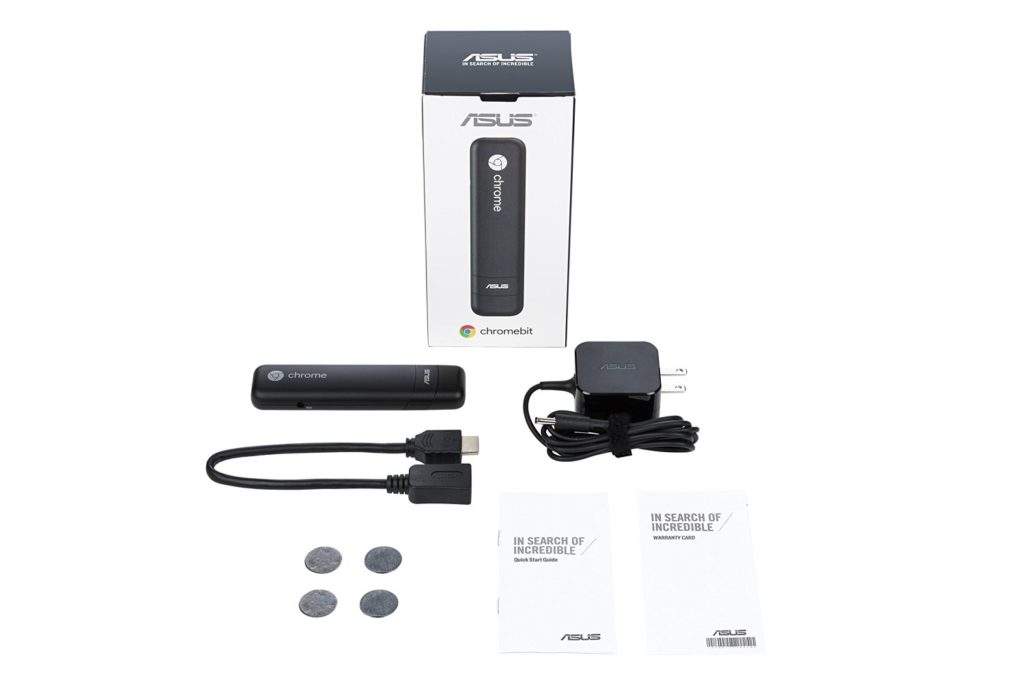 3. JBL 
Charge 2+ Splashproof Portable Bluetooth Speaker
For music lovers, a portable Bluetooth speaker is one of the best gifts that you can go for. This wireless speaker connects to Bluetooth enabled devices and gives superior quality sound and bass. The device is armed with a 6000mAh rechargeable battery and ensures long hours of music playback. Here are some other Bluetooth speakers under Rs. 10,000 that you can consider. The JBL Charge 2+ is available to buy from Amazon for Rs. 9,528. Buy here.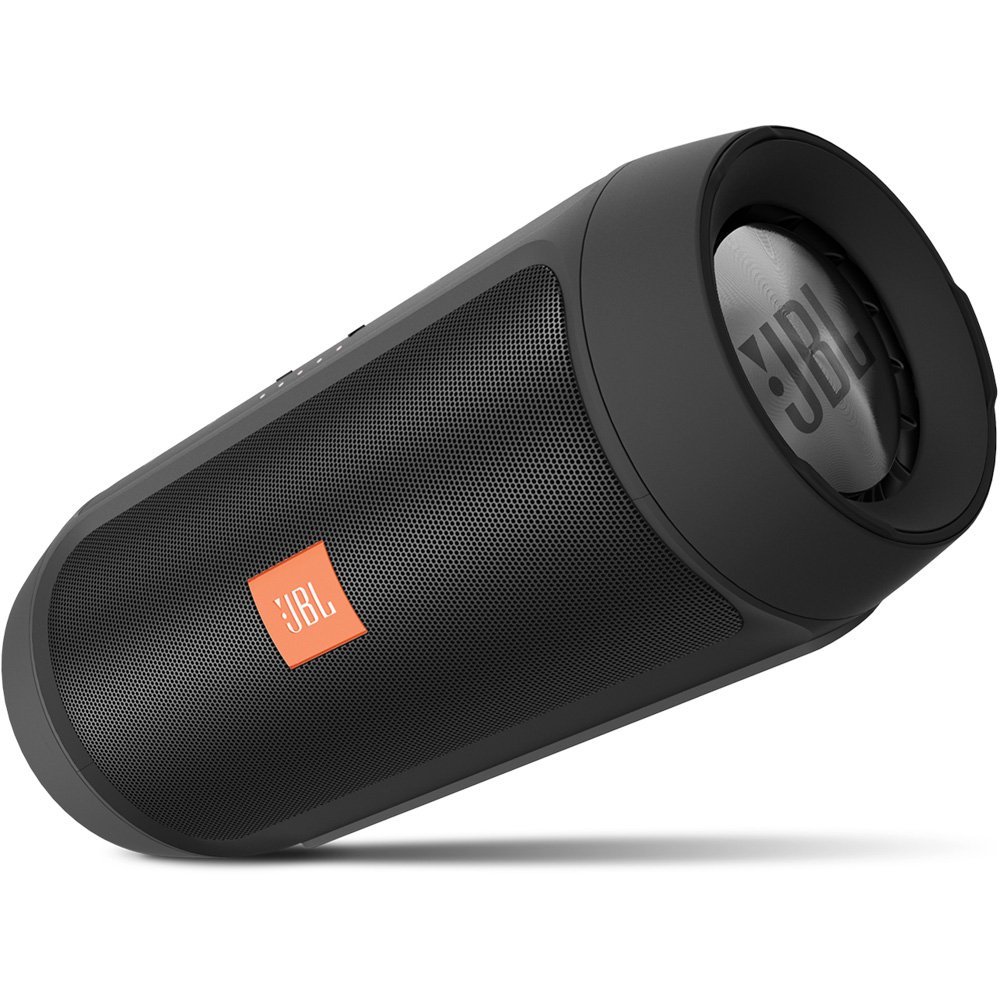 4. Garmin Vivofit 2 
Wireless Fitness Wrist Band and Activity Tracker
If your partner is more of a fitness enthusiast, then this would be a great alternative which you can choose for gifting. The Vivofit Fitness Band will track all your physical activities like walking, running, climbing and calories burnt, while it will also show them on its display. It helps users stay active throughout the day by showing a red move bar and sounding an alert after one hour of inactivity. It is available to buy for Rs. 6,490. Buy here.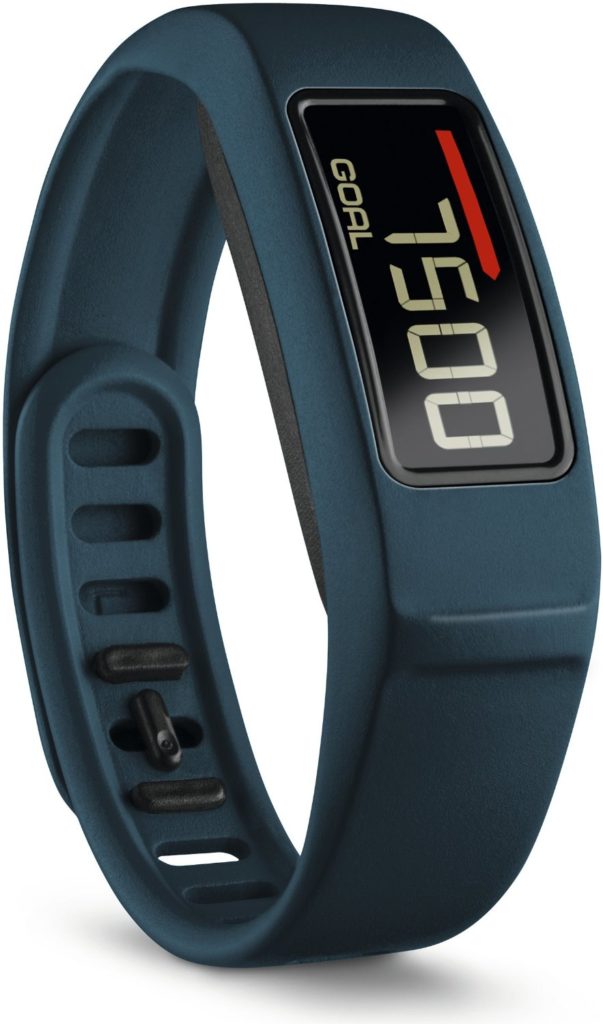 5. Smartwatch
You can also gift a Pebble smartwatch to your partner. It is an ideal gift for both men and women. Launched by Kickstarter-backed, Pebble Technology Corp, the Pebble smartwatches come with always on, easy-to-read and color e-paper display. The Pebble Classic carries a price tag of Rs. 5,999, Pebble Time is priced at Rs. 9,999, Pebble Time Round will cost Rs. 13,999 and Pebble Time Steel will cost around Rs. 15,999. These smartwatches are compatible with both Android and iPhone smartphones. Read more about Pebble smartwatches here. All these Pebble smartwatches can be grabbed exclusively from Amazon India. Buy here.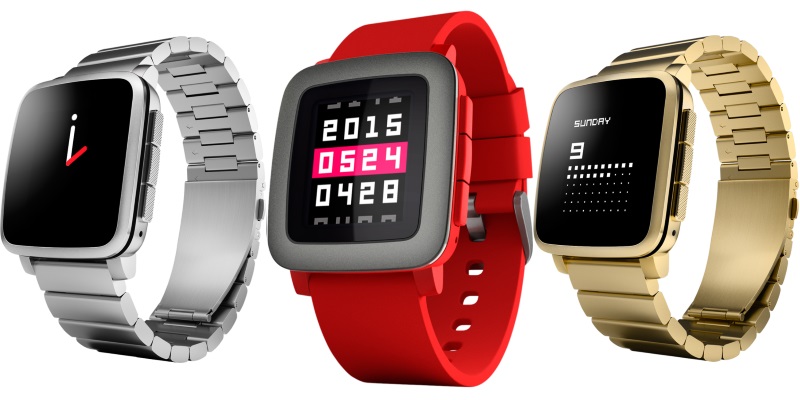 Which Valentine's Day gift idea from aforementioned options would you choose to gift your special ones? Lets us know in the comments section below.
Also Read: Valentine's Day Gift Ideas: Under Rs. 5,000
More related stories below: