The Vivo V11 Pro launch scheduled on the 6th of September 2018, it is hardly a week away from now. There is already a lot of buzz and excitement around and after seeing the teasers, we are quite excited to get our hands on the V11 Pro.
Here are some quick facts about the Vivo V11 Pro which have already been revealed, making it one of the most sought after under 30k smartphones in India. Below is a list of the 11 features which we find most exciting!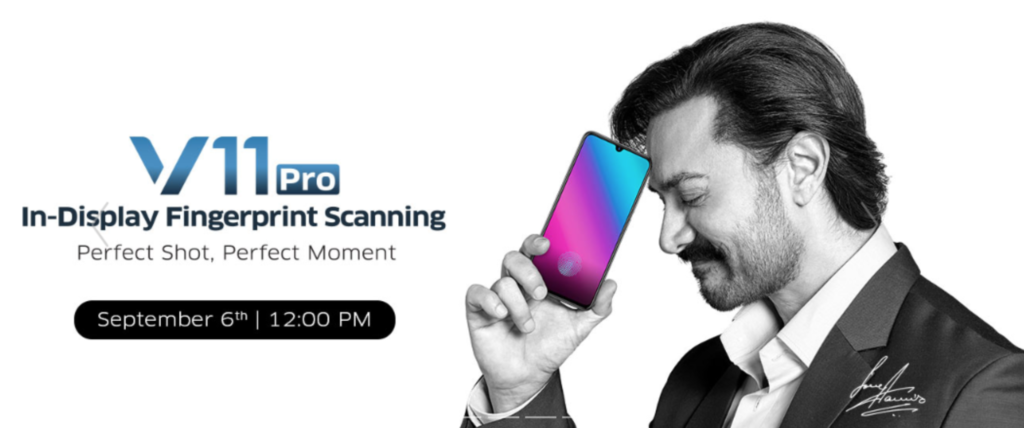 1. In-Display Fingerprint Scanner
The Vivo V11 Pro comes with the 4th generation In-Display Fingerprint Scanner, which definitely makes it stand apart from the crowd. At present, only a handful of phones have come out with this feature, globally. And all of them are above 30k.
2. Display
The phone features a large 6.41 inch super AMOLED Full-View 3rd generation Display, which looks stunning and vibrant. It has a whopping 91.27% screen to body ratio, which means that besides fitting a large display, the body of the phone is still quite compact. This screen is protected by the Gorilla Glass 3, you can be sure of durability.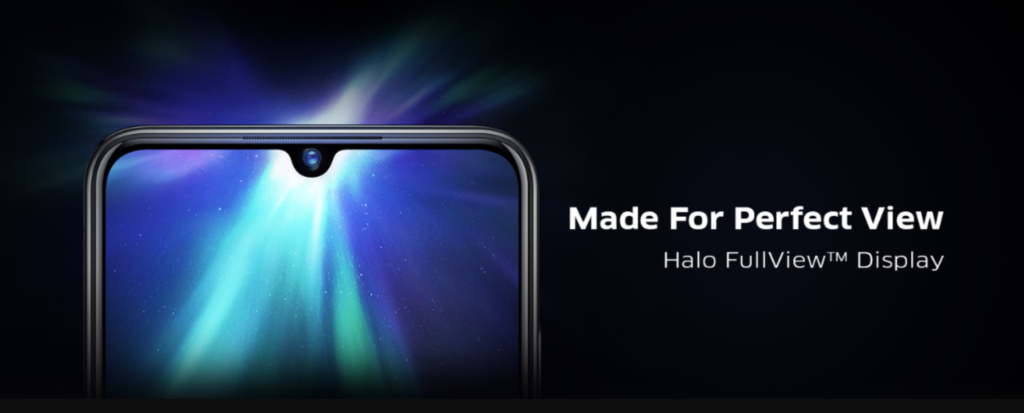 3. Dual-Lens Rear Camera
The Vivo V11 Pro features an AI-enabled Dual-Lens Camera setup with a 12 MP primary and a 5 MP secondary sensor. The primary sensor uses a dual-pixel autofocus technology for sharp and fast focus, ensuring crisp pictures every time. The phone also has a lot of software modes and features, thanks to its AI enabled camera. And Thanks to the Dual Pixel technology, the camera is able to produce stunning images even in low-light conditions.
4. 25MP AI Enabled Front Camera
The front camera on the V11 Pro is a 25 MP shooter with AI capabilities, ensuring excellent selfies. It has advanced beauty modes, which remove imperfections from your pictures and make every click look good.
5. Face Access with IR
The Face Unlock or Face Access feature comes with advanced Infrared Light Technology, which means that it will work even in poor or low-light environments. Your face will be your secure password even if you are not in a well-lit environment. The Vivo 11 Pro will give you multiple options to unlock the phone.
6. Performance
The V11 Pro packs in some serious performance with Qualcomm Snapdragon 660 Chipset with AI capabilities. To complement it, the phone comes with 6GB of RAM for smooth multitasking and 64GB of expandable storage.
7. Battery
There is a large 3,400 mAh battery offered on the V11 Pro which is good for an entire day of demanding usage. With this phone, you can easily let go of any battery anxiety.
8. Fast Charging
The Vivo V11 Pro features Dual-Channel Fast Charging System which will let you charge the phone as quickly as possible. The system is fast as well as efficient.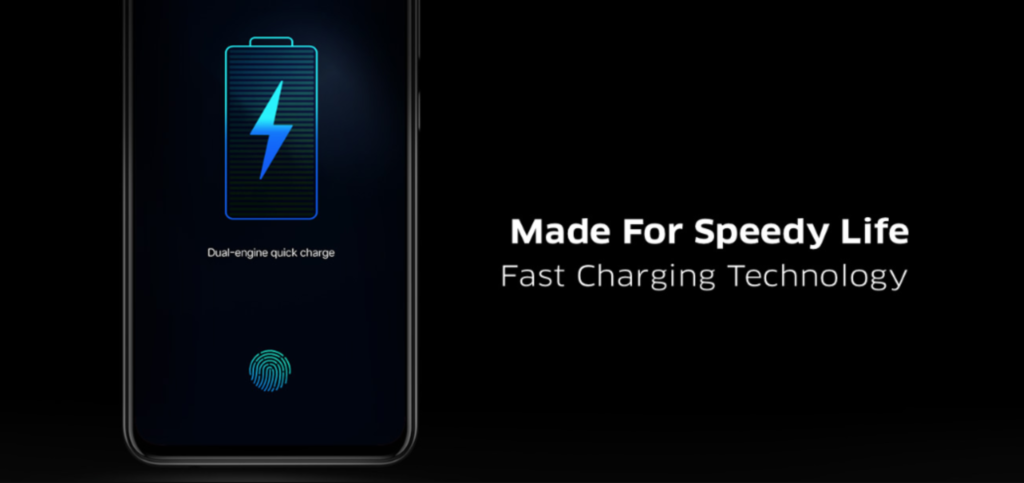 9. Design
The V11 Pro, just like most other Vivo Phones is a very well designed product. The rounded corners, smooth glass edges, and premium material choice gels extremely well with lifestyle conscious smartphone buyers.
10. Google Lens
Google Lens is Google's AI-based image recognition technology which has been natively integrated within the camera app of Vivo V11 Pro, making it one of the first few smartphones to have this feature.
11. AI Gaming Mode
The AI gaming mode on the V11 Pro enables useful features while gaming, thereby reducing unnecessary distractions. Some of the features are – floating call alerts, background calls, and gaming keyboard. The features enhance the gaming experience, making gaming on the smartphone a lot more immersive.
Besides these 11 features, it's surprising this phone would fall in the mid-range budget category thereby offering great value for money! So what are your thoughts? Do let us know in the comments section below. And watch this space for the detailed review of the device on September 6.
More related stories below: