WhatsApp is an unavoidable social media app now. However, it also keeps the phone buzzing at all times. Read more to find How To Stop WhatsApp Notifications Without Deleting The App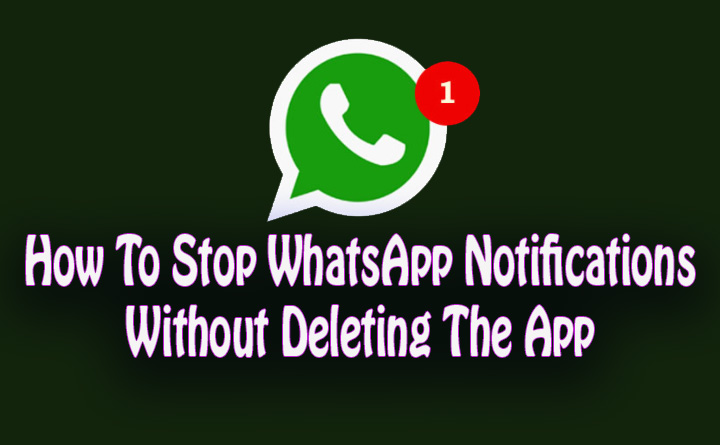 The digital age has made everyone available at all times. However, it is also robbing peace, thanks to thousands of notifications.
Currently, WhatsApp is the most popular instant messaging app. It constantly makes notification tone buzzes from personal and group messages.
While deleting the app is not a realistic solution, you can easily turn off notifications and check your phone when you want. Here's how:
Also read: How To Download macOS Monterey On Mac Devices
How To Stop WhatsApp Notifications From The App
Open WhatsApp > Settings > Notifications > and select 'None' in the Notification tone menu for Messages.
Next, turn off the vibration and choose "None" under the "Light" option.
Then, turn off "Use high priority notifications".
Now, repeat the same process for the Group settings just below the Messages section.
That's it!
Also read: How To Download YouTube Videos On Desktop
How To Stop WhatsApp Notifications From General Android Settings
Go to Settings > Apps and Notifications > Apps.
Now, select WhatsApp > Notifications and turn off "All WhatsApp Notifications"
That's it!
Also read: How To Get Windows 11 OS On Your Laptop
Conclusion
Additionally, you can revoke permissions and disable mobile data usage in the background. There is also an option to 'Force Stop' WhatsApp.
There are also certain third-party applications like Google Digital Wellbeing that restrict internet access to apps like WhatsApp and limit notifications.
Also read: How To Check If Your PAN And Aadhar Are Linked? If Not Linked, How To Link It?
We hope the above-mentioned article was helpful. Let us know in the comments section below.
More related stories below: