Listening to good music is the simplest way to time travel. Especially in today's busy life music can provide a nice solace. Thankfully, you don't have to carry audio cassettes and CDs anywhere. There are many online music streaming apps which allow you to listen to your favorite tracks. However, you need a good internet connection to access these. It is better to locally store your collection in the phone memory. Sadly, the default music apps are not always well-designed and offer only a few options. Looking for a user-friendly music app with good interface and features? Read more to find out about 5 Best Music Player Apps for Android Smartphone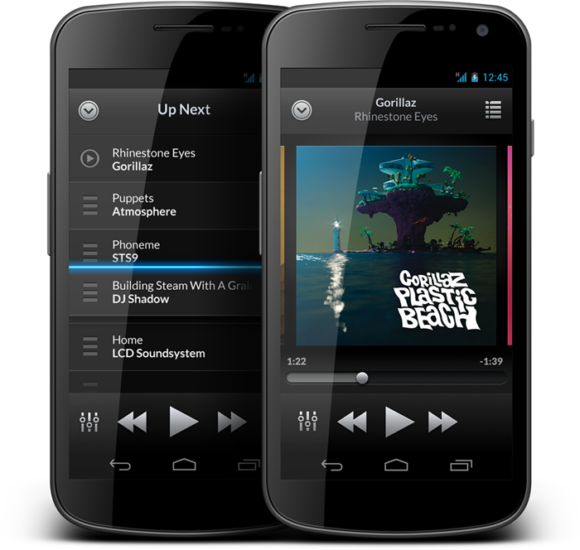 Pulsar Music Player
The Pulsar Music Player comes with Google's Material design. The tiny app (only 2.8MB) offers many cool features. Apart from the usual features, it also sports the Last.fm scrobbling feature. This feature lets you track your listening habits. You can check which songs you have listened to and how many times.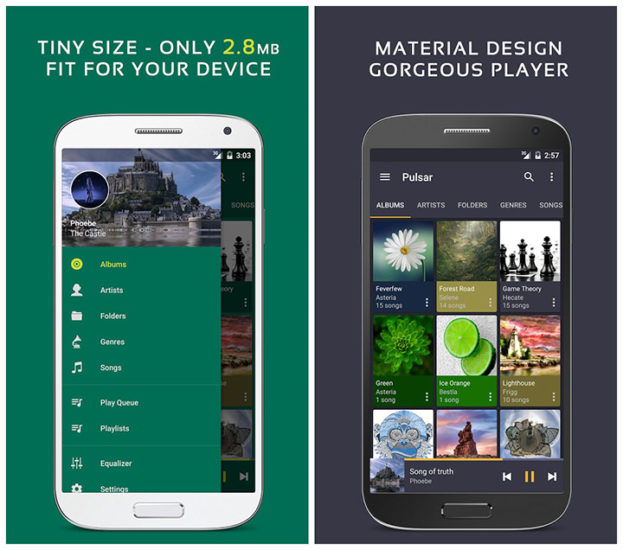 You also get to choose the themes for the player along with the equalizer settings and folder display.
BlackPlayer
Unlike its name, the BlackPlayer is a quite colorful. It displays large text and opens into a colorful window with Album arts. Tapping on the album arts opens up the tracks along with details for related albums and artists. You can swipe right and left and access other tabs like Genres, Artists, etc.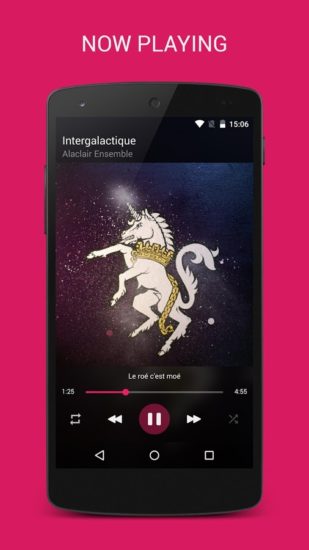 Unique features include Gapless play, Pause on phone call, Bluetooth detection and Crossfade. Additionally, the app offers many customization options including the color of the font and music player's buttons.
Also read: How to Edit Videos On Android Smartphone
n7player
The n7player Music Player sports a minimalistic design. The simple interface allows you to access all your music files via a unique surface search. It supports almost all popular music formats such as mp3, mp4, m4a,mid, xmf, ogg, mkv*, flac, aac, etc. The app offers multiple customization options in different segments like themes, Playback, Headset, and lock screen.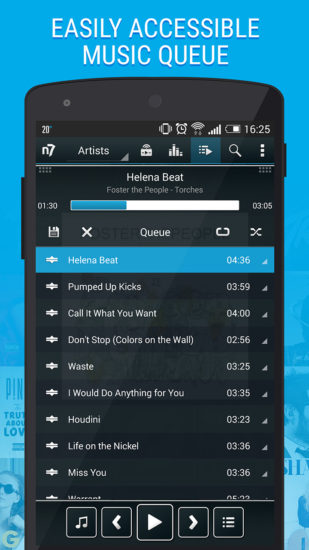 Other features include an impressive 10-band Equalizer with Bass and Treble controls.
Pi Music Player
Pi Music Player is one of the highest rated music apps on Google Play Store. The feature-rich application plays all the songs and albums without any hitch. It can also make cool ringtones from your favorite tracks.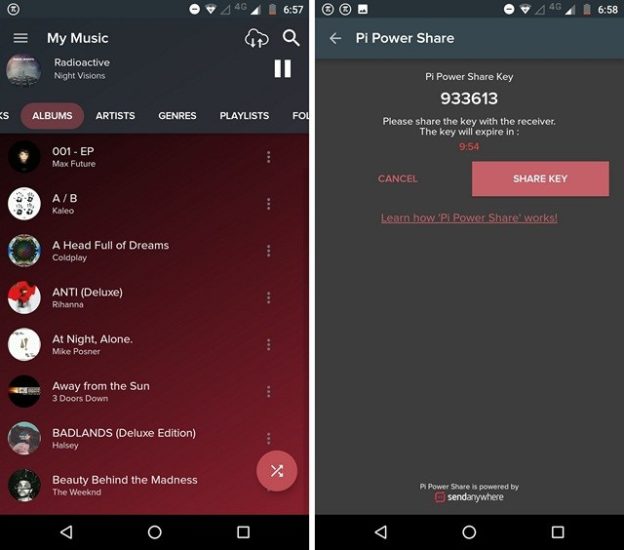 Additionally, the Pi Music Player comes with a special Pi Power Share feature. It allows you to share a song with anyone around the world easily. This feature is powered by Send Anywhere and just need a 6-digit key. There is no limit on file size either.
Also read: How To Speed Up Your Android Phone: 6 Essential Tips
doubleTwist Music Player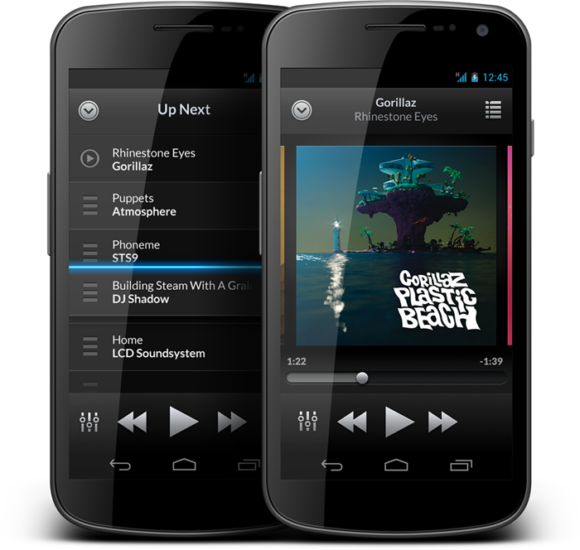 Apart from the usual options, the DoubleTwist Music Player also offers up podcasts and internet radio. It also comes with a AirSync feature, which lets you sync your iTunes music and videos over Wi-Fi. However, the Sync will cost you $5.99.
Conclusion
All the applications on this list allow you to access your favorite music, on your smartphones, in your way. The small features and customization options help to personalize the whole experience. So, which of these are you excited to try out? Have you tried some cool alternatives? Let us know in the comments section below.
More related stories below: