The Aakash tablet when announced seemed to be a game-changer of sorts but then in India how many times have we really got what was claimed. Datawind currently has a huge backload of orders and even though they are giving their best shot at coping up with the demand, their best does not seem even good enough for the Indian market. But then again, since they've managed to provide such a VFM product, we can grant them a little delay in keeping up with the demand.
Aakash had a lot of flaws when it was first launched and some of those flaws were taken care of by the next generation of the India's budget offering in the tablet market when the Aakash 2 was launched recently. But even the Aakash 2 had its share of drawbacks and Datawind plans to launch a further improved version of the Aakash 2 by bringing in Aakash 3 which will feature a SIM card slot as its USP for improving the connectivity to a large extent.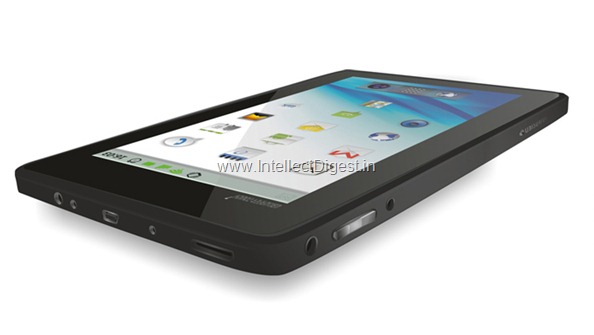 The next in line of the improvements which will be brought in are a web camera for video-calling, an ability to take notes as you speak and the ability to act as a text book. All these changes will be incorporated without an increase in the price of the tablet. The next generation of the tablet is expected to bring in more applications than before and shall be a more open source than the previous generations, thus aiding to the Open-Source Android platform.
Aakash 3 will support Linux and Android operating systems and shall have a vast improvement in the memory frontier. 50 lakh tablets will be built in the first phase of production to cope up with forecasted demand when it is launched in February. The tablet will come in two versions with one being made available at the current price for school students and another one with slightly improved features being made available at a higher price for college students.
Datawind has all the right ingredients- the government subsidies and the demand, but the only was they can cash in is if they manage to put as many tablets in the hands of the students as much is possible. They bring an improved product to the market every time they bring in the next generation of the device but fail to cope up with the huge demand. This time, we hope the story is different.
More related stories below: