Nokia has given their current flagship, Lumia 920 everything that they have by packing in features almost difficult to find fault with. It features one of the best smartphone camera modules as they've used their much touted Pureview technology for it. The screen size is just the perfect for viewing and it is not too big either. The phone got off to great start in US and Europe with the Out-of-Stock appearing every now and then on retailer's websites.
India is considered to be Nokia's one of the most important markets as they've managed to make the Indians trust Nokia so much that they would buy a Nokia over any other similarly specced mobile phone available even at a slightly lower point. The success of the Asha series in the age of cheap droids pretty much points towards it and they look to replicate the success in the premium smartphone market as well and look all geared up for that too.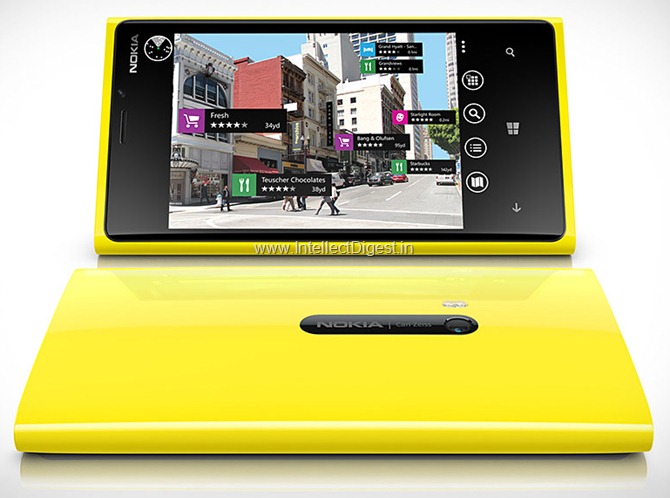 Nokia has started advertising their upcoming Lumia 920 on television and it comes with a tagline of coming soon. We decided to a bit of research on this and visited some Nokia Priority dealers and Nokia Care centers in this regard. Requesting anonymity, an employee at Nokia care has said that the shipments have started reaching the wholesale distributors of Nokia and the Lumia 920 shall be available for sale somewhere around mid-January and shall be priced in the range of Rs.35,000-40,000.
Some dealers are also accepting pre-bookings but we would suggest you wait for the official launch for the mere reason that phones go hardly out-of-stock in the Indian retail markets and as a matter of fact, you can always get a device at a lower price than the one at which it was pre-booked once it is launched officially by the company. Alongside the Lumia 920, Nokia will also start selling the Lumia 620 and Lumia 820.
One last bit of information, Nokia has stopped shipping the Lumia 710 and will soon stop shipping the Lumia 800. And this was told to us by a Nokia Care employee. So if you get one at a bargain price, just be aware that it is the old stock that is being sold. And as far as the next crop of Lumia phones is concerned, expect it to be a success if Nokia plays the VFM card well.
Also read – Nokia Lumia 920 VS HTC 8X– Windows Phone 8 Comparison
More related stories below: