More and more people are buying Smart TVs daily. For users owning old TVs, the only option for them to have internet capabilities in their TV is by buying a new TV. However, Airtel Internet TV comes to such people's rescue. The Airtel Internet TV is an Android-based hybrid set-top box. Airtel promises this set-top box can turn any TV into a Smart TV. However, with Smart TV sales on an upswing, does the Airtel Internet TV stand a chance at finding buyers? We compare the two to find out. For this comparison, we use the Micromax Canvas 50-inch Smart TV as that would be an ideal upgrade for most users.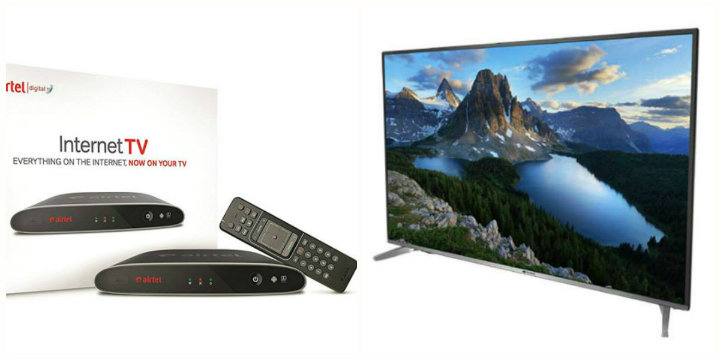 Airtel Internet TV Price
| | |
| --- | --- |
| 3 Months' Subscription | Rs 4,999 |
| 12 Months' Subscription | Rs 7,999 |
You can buy the Airtel Internet TV with either a 3-month or a 12-month subscription. Not just that, existing Airtel Digital TV owners can upgrade their set-top boxes to Internet TV set-top box. If you wish to opt for Airtel Internet TV, do note that it is available at all Airtel Digital TV retail stores, website and contact centers.
Micromax Canvas Smart TV Price
The price of Micromax Canvas Smart TV may not be as steep as those of its rivals, it is still on the steeper end. A TV, be it a normal or a smart one, is an investment. In a little over four years (at least), the Airtel Internet TV will have cost you as much as the Micromax Smart TV. We are not adjusting the Airtel Internet TV's prices for inflation yet. The Micromax Smart TV will run for way longer than that, just like any other TV. In the end, when it comes to longevity and cost effectiveness over time, Airtel Internet TV has the edge in the short run. However, the Micromax Smart TV wins the fight in the long run.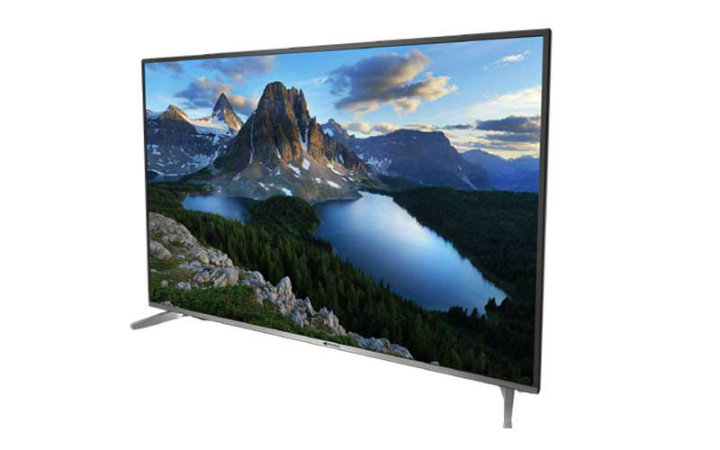 Airtel Internet TV Features
Inbuilt apps such as Netflix and Youtube
Access to Google Play Store for downloading apps and games
Voice-based search feature
Cast Screen
Screen Mirroring
Inbuilt Wifi
Bluetooth
4K content ready
Live TV pause, record and rewind
External HDD support via USB
The Airtel Internet TV offers a gamut of features that just make Smart TVs feel outdated. The voice-based search feature is unheard of even in Smart TV space. However, features such as 4K content readiness are overkill. If your TV can display content at Full HD resolution only, the 4K content readiness becomes useless. Also, while the 4K content library is growing daily, it is still not big enough to justify having 4K capabilities in your TV and set-top box.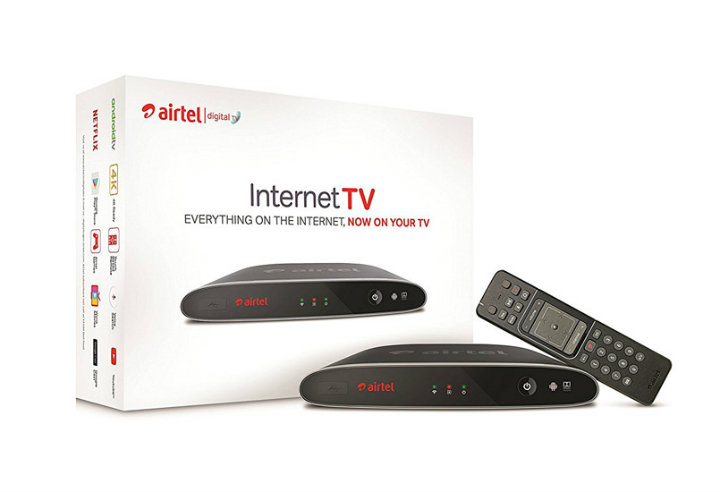 Micromax Canvas Smart TV Features
LED display
Full HD resolution
Inbuilt Wifi
3 HDMI ports
4GB internal storage
Four picture modes
Cast screen
Ethernet-ready
Now, the Micromax Smart TV may not be as high on features as the Airtel Internet TV. However, for its price, it offers quite a bit of features. You can use the cast screen feature and plug the internet cable into the TV to benefit from its Smart TV capabilities. You can plug in three different media sources at once to watch on the Micromax Smart TV. The TV does not make promises of being future-ready with 4K abilities. However, you will be barely able to discern the difference between Full HD and 4K content unless you are viewing them side by side. With Full HD content library already huge, you can watch whatever you want, whenever you want on the Micromax Smart TV.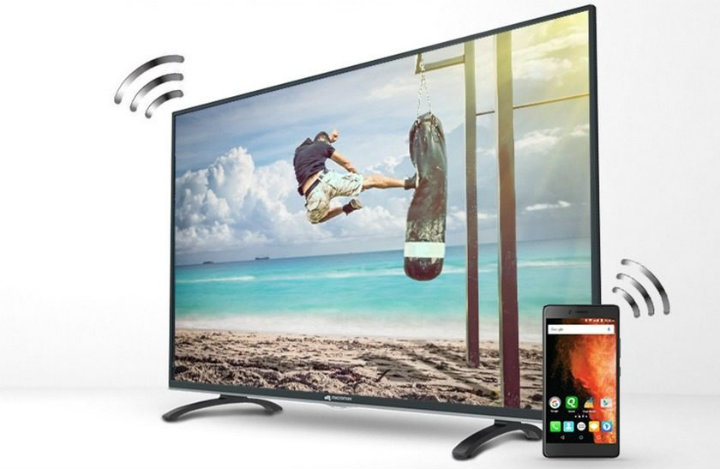 Airtel Internet TV Vs Micromax Canvas Smart TV – Conclusion
In conclusion, all this comparison comes down to is what your priority is all about. If it is about giving your TV a smart TV-like capability, Airtel Internet TV is a nice solution for you. At least for the next 12 months, you will be paying just Rs 7,999 (one-year subscription) for the coversion. However, if you are looking to upgrade your TV, rather than buying Airtel Internet TV, go for Micromax Canvas Smart TV. It offers similar capabilities as the Airtel Internet TV and will be a fine investment for years to come.
More related stories below: