Many people shunned away the iPad as a computer replacement because it did not have adequate memory to compete with a laptop or an ultrabook. But Apple was resillient and hell bent on expanding their target audience. And catering to precisely these needs, have launched the iPad 4 in a 128 GB avatar. There were speculations of the iPad coming in a 128 GB version and Apple has silenced them all by indeed launching the iPad.
The most interesting part is that the Indians get the iPad at the same time as the global release and at a price at which it would sell in the global markets. The latest version of the slate will retail for Rs.49,900 for the Wi-Fi version which will be sold for $799 in global markets and Rs.56,900 for the Cellular and Wi-Fi version which would retail for $929 in the foreign lands. It will be sold through the Apple retail stores and authorised re-sellers.
The price is inclusive of all the taxes you can think of and will start shipping in the first week of February and the date will be February 5 to be precise. The latest version of the tablet will come with the latest vesion of Apple's propreitary OS. It will ship with iOS 6.1 and has support for LTE but that is pretty much a waste in our country since even the 3G has not found many takers, let alone 4G. So Apple could make do with removing the LTE support for the Indian iteration and make it a tad bit cheaper.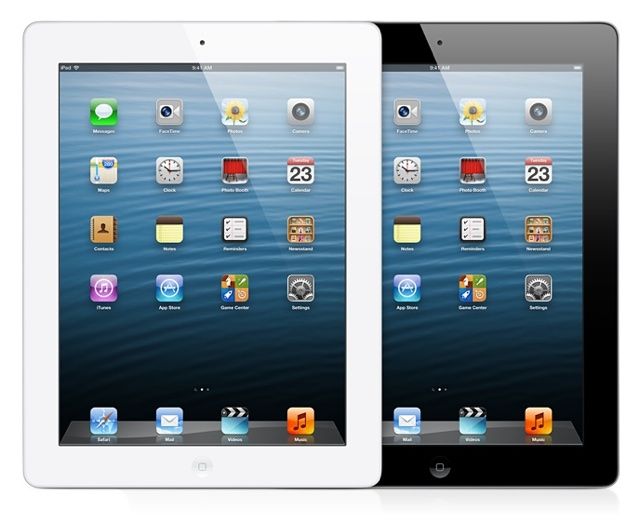 The iPad 4 comes with a 9.7 inch Retina display and an A6X processor which offers the best performance amongst the slates out there. It will be available in black and white colours. The App Store has over 8,00,000 applications to suit your needs with over 3,00,000 applications designed specifically for the iPad. So yes, they have it all this time. The applications and the storage capacity to save them all for you.
More related stories below: