The only downside of getting a new PC is the installation of all the apps you are used to. Now you can do it quite quickly. Read more to find out about How To Quickly Install Multiple Apps On Windows PC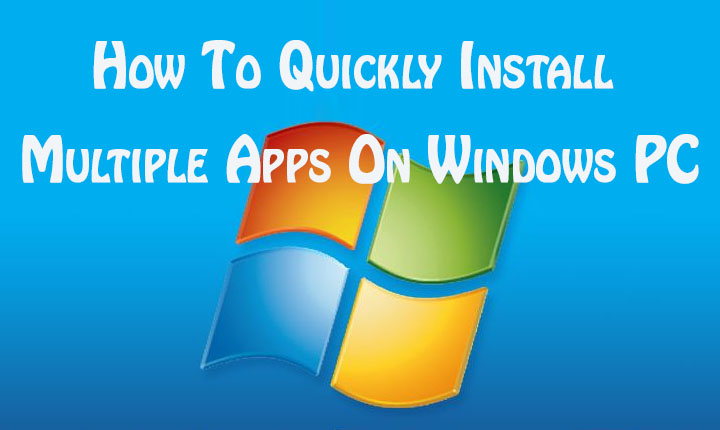 Buying a new PC is just the first step to a new system. Even if your PC comes pre-installed with a Windows OS, you still need to install all your essential apps for your work.
Fortunately, you can quickly install all your commonly used apps in a few steps. There are many ways to automate the whole process with a single click. There are many services that let you batch install Windows apps.
Also read: How To Pause Voice Message Recording On WhatsApp
For example, you can use Ninite to set up a PC from scratch. Here's how:
How To Quickly Install Multiple Apps On Windows PC
Visit ninite.com on your PC.
Next, scroll down a bit to check out the app catalog on offer.
Now, you will see a list of the commonly used apps.
Then, select the ones that you would want to install.
Next, scroll down and click Get Your Ninite.
Now, a combined installer for all the selected apps will be downloaded on your computer.
Simply run it to install all of them in one go.
That's it!
Additionally, you can also use services like Patch My PC, RuckZuck, and more. Using these apps will allow you to set up a new Windows PC quickly.
Also read: How To Recover Deleted Videos From Google Photos
We hope the above-mentioned article was helpful. Let us know in the comments section below,
More related stories below: