With increasing number of hacks and malware, it is not safe to keep your important information unprotected. It is not enough to protect your PC, as most smartphones carry our personal accounts, messages, and media. It is quite important to maintain privacy and security checks on all your smart devices. Worried about keeping your data safe? Let us help you in securing your handset. Read more to find about 10 Best Security Apps for Android Devices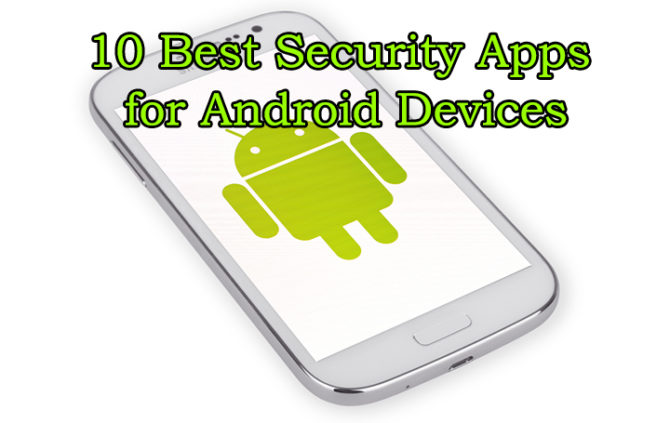 Following apps will help you keep your private information safe and secure. However, since most apps need access to your account, it's advised to download these from reputable sources such as Google Play Store. End-to-end encryption is the safest option for texting and emailing. Only the sender and the receiver can read an encrypted message. Installing a VPN further ensures further safety. Here are 10 Best Security Apps for Android Devices:
AppLock
The secure app by DoMobile Lab allows you to safeguard your data from guest users. You can lock apps carrying your personal information with a password, PIN, pattern, or fingerprint. This app also helps in case your device is stolen or lost. It uses a random keyboard and invisible pattern lock to protect your password. Additionally, you can also block users from uninstalling AppLock. The free version comes with ads though.
Adblock Browser
This app by Eyeo GmbH protects you from intrusive ads on various web pages. It can elevate your user experience quite significantly and protect you from malware. The app allows you to choose which ads to block.
SpiderOakONE
The cloud storage app boasts of 100 percent zero knowledge. This means that your data can only be readable by you. This safeguards your personal information from a data breaches. The paid app comes with a 21-day trial that doesn't require a credit card on file.
Also read: The Best Productivity Apps For Android
DuckDuckGo Search Engine
The DuckDuckGo search engine doesn't track your search activity or target ads based on your data. However, it doesn't offer as good search results as Google. Still, if privacy is your main concern this is the app for you. It also offers a private web browser, within DuckDuckgo. The search engine prevents websites from identifying your location and browsing habits.
Ghostery Privacy Browser
Ghostery helps you minimize access to your data by ad trackers. It allows you to see all of the trackers on a website and block any of those. You can quickly clear your cookies and cache. Also, you can choose from eight different safe search engines.
NordVPN
Using open Wi-Fi can be very dangerous to your privacy. Hackers often exploit public connection to steal your personal information. Using a Virtual Private Connection (VPN) will safeguard you from such hacks. The NordVPN encrypts your connection and your location. Also, you can choose a location to view content that's blocked in your region. However, NordVPN is a paid app with unlimited data starting at $5.75 per month for one year. It does offer a 30-day money back guarantee.
Also read: 6 Apps To Control Android Smartphone From Desktop
Signal Private Messenger
The free app by Open Whisper Systems uses end-to-end encryption to keep your messages and voice chats private. You can also send unencrypted messages to non-Signal users. However, texts and calls made using Signal use data. You can activate the app via a text message. It does not even require an account. The app is known for receiving a shout out by infamous Edward Snowden. Also, no ads.
ProtonMail
The ProtonMail is super secure. It requires two passwords, one to log into your account and the other to encrypt/decrypt your emails. Encrypted data is stored on the company's servers, housed under 1,000 meters of granite rock in a bunker in Switzerland. The free app offers 500 MB of storage and 150 messages per day.
A paid ProtonPlus plan allows you to store up to 5GB data at $5/month or $48/year. While a ProtonMail Visionary plan 20GB of storage and unlimited messages at $30/month or $288/year.
Telegram
This app by Telegram Messenger LLP is quite similar to Signal. But it adds extra features like stickers and GIFs. The completely free app shows no ads. It can be used on multiple devices. However, you can't send messages to non-Telegram users. The app allows you to store encrypted messages on the cloud or just your device. The ones stored on devices can be programmed to self-destruct.
Wickr Me – Secure Messenger
Wickr Me allows you to send end-to-end encrypted text, voice, video, and picture messages. It comes with a shredder feature that permanently removes all deleted messages, images, audio, and video from your device. The free app shows no adds. Other features include optional stickers, graffiti and photo filters.
Also read: How To Control Smartphone Addiction
More related stories below: