Canadian smartphone maker – BlackBerry launched the much awaited QWERTY smartphone Q10 in India today. BlackBerry Q10 is priced at Rs 44,990, almost Rs 2,000 more than its touch screen sibling Z10 which is currently selling for Rs 42,490. The price of the new phone seems too exorbitant in a price-sensitive market like India, but the recently launched EMI scheme by the company is sure to come in handy for thrift buyers.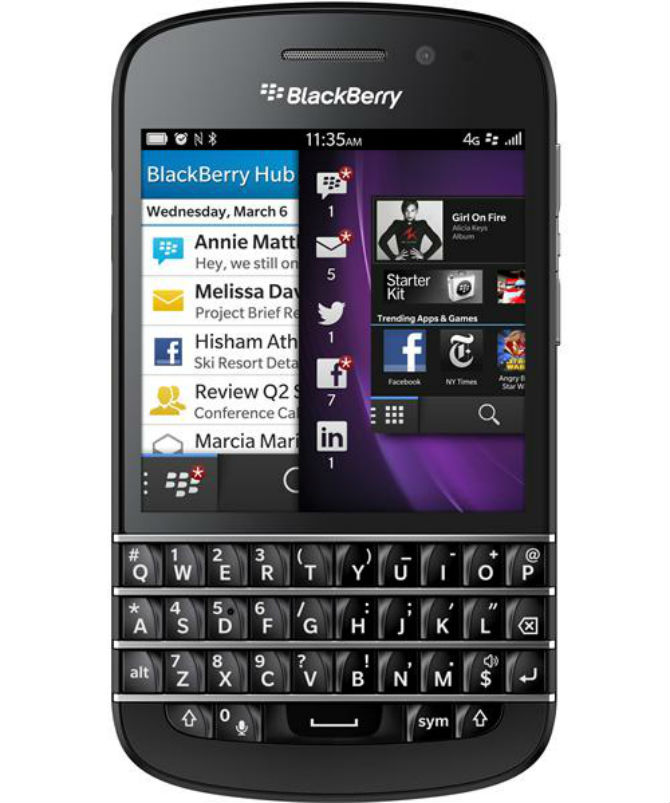 Online shopping mart Saholic has already begun selling the QWERTY phone for Rs 44,999 with a free gift voucher worth Rs 1000. The smartphone is expected to be zvailable in retail stores from Friday, June 7, 2013 in major cities across India. Alongside India, BlackBerry Q10 will also set foot in the US market today.
BlackBerry Q10 sports a 3.1-inch super AMOLED touchscreen. It also comes with a physical QWERTY keyboard, which has been associated with BlackBerry devices since the company started offering smartphones. There is an 8-megapixel rear camera on-board and a 2-megapixel front-facing camera. Connectivity options include Wi-Fi, Bluetooth, 4G and NFC. BlackBerry Q10 also packs in 2GB of RAM, 16GB of internal storage and a 2,100mAh battery.
According to a report by Wall Street Journal, the Q10 with a price of Rs 44,999 is the company's second costliest smartphone after Porsche P9981 priced at Rs 1,39,000. The report notes that the buyers may find its difficult to purchase the Q10 as per analysts. The arrival of Q10 comes on the heels of Nexus 4 and Panasonic P51 launch and, also Lenovo has announced six new smartphones on Wednesday. Hence, there is a lot for BlackBerry to fight with in India.
It is noted that in order to compete with heavyweights like Samsung, BlackBerry needs to have a wide variety of inexpensive handsets to attract buyers rather than launching only expensive devices.
More related stories below: