Blackberry Z10 was just launched in the country and along with it, the people started wondering as to when will its sibling, the Q10 join the ranks. The Q10 runs on Blackberry 10 like its sibling but comes with a 3.1 inch touchscreen and a qwerty keyboard as well. Qwerty keyboards have been the strength of Blackberry and the Q10 will hit the Indian brick and mortar stores this April. The Indian launch will come at the time of the global launch so that speaks volumes about the company's intentions for India.
At the launch event of the Blackberry Z10 in Mumbai, Sunil Dutt, BlackBerry India's managing director stated that the Q10 will be launched in India by April and will join the Z10. Along with these two high end smartphones, Blackberry will also launch a host of Blackberry 7 OS running devices to cater to the lower ends of the smartphone market. On the other hand, the Blackberry 10 OS powered smartphones will be locking horns with Android, iOS and Windows Phone flagships.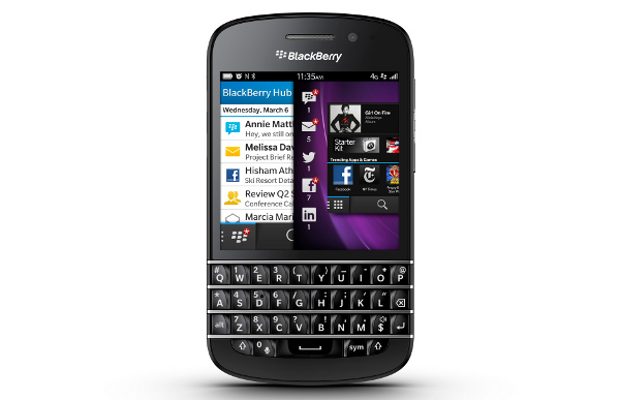 BlackBerry 10 OS running Q10 was announced alonside the Z10 when Blackberry threw light on the OS and showcased the devices which would run on it. It comes with a 3.1-inch Super AMOLED screen which has a resolution of 720×720 pixels and it gets coupled with their signature qwerty keyboard. It has the same internals as the Z10 and will be meant for the ones who still like the good-old physical keyboards instead of the virtual ones
The Q10 is the device you should be looking for if you are a texting fanatic and the multimedia needs will be taken care of pretty well by the device. The smartphone will sit below th Z10 in terms of pricing but will be slotted way above the Bold 4. Qwerty keyboard and a touchscreen coupled with the latest OS on the block- its like the best of both worlds and the smartphone will go on sale this April. Drop in to tell us what do you think about it.
More related stories below: