BoxTV, the video streaming service has just announced their content agreements with the Sony Pictures Television and Disney UTV to provide the users of their service with some premium titles. BoxTV's service lets you stream blockbuster movies, TV shows, short films and documentaries to your devices through a web browser. The application is India-centric and has been made keeping the average Indian in mind. Its being said that BoxTV is the NetFlix of India.
BoxTV is now available for public access. BoxTV has on offer around 17,000 hours of media content with top movie titles available being Spider-Man, Pirates of the Caribbean, Men In Black, Shaw Brothers, Prince of Persia, The Sixth Sense, Resident Evil and the daily show buffs are not left behind as well with the availability of 5,000 hours of TV content which includes popular titles likes Lost, Grey's Anatomy, Hannah Montana, Desperate Housewives and Scrubs. And this is not all. Regional media content Tamil, Telugu, Kannada, Marathi, Gujarati, Malayalam, Bhojpuri and Bengali is up for grabs as well.
BoxTV has inked down a partnership with India mediahouses as well which include has UTV Motion Pictures, Shemaroo Entertainment Rajshri Entertainment and Everymedia Technologies for providing BoxTV with Bollywood and Regional media content. These partnerships are in addition to the main partnerships of the folks back at BoxTV with Sony Pictures Television, Disney UTV and Celestial Entertainment for poviding the users with their does of Hollywood entertainment.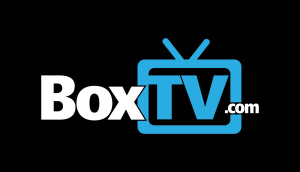 Angel Orengo,Executive Vice President,Distribution, Asia Pacific from Sony pictures Television on the announcement of the partnership stated that, "We are happy to offer some of our premium titles on BoxTV's on demand service. The Indian digital media industry has grown rapidly in the last few years and we support their efforts to launch this service and another exciting medium for content consumption in this evolving digital landscape".
BoxTV application is available across almost every platform out there and the company aims to be the number 1 in video streaming department in near future and the partnerships they've just entered into will surely go a long way in helping the company achieve that. BoxTV also intends on bringing content for every age group, be it the kids or the elderly so that they have something for everybody in their offerings.
The service is available for iPhone, iPad, Android phones and tablets; Kindle Fire, EvoTV, Woxi Pod and Roku. The applications for Windows 8, J2ME and Blackberry platforms are what are being worked upon as of now by the developers back at BoxTV. Media content streaming services are not really an alternative to your regular TV but they convenience they offer is something which you would like to spoil you. And we can safely expect the company entering into more partnerships as they expand.
More related stories below: