Coronavirus cases are once again on the rise in India. Fortunately, all citizens above the age of 45 years are now eligible to take the vaccine. Read more to know How To Find COVID-19 Vaccination Centre Near You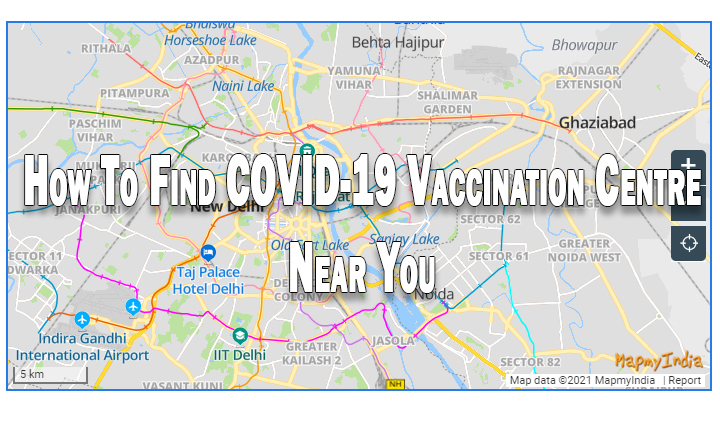 The increase in COVID-19 positive cases in India has made an efficient vaccination drive very important. The government has also approved vaccine administration for all citizens above the age of 45.
Currently, two types of vaccines have been given approval in India – Covaxin and Covishield. While government hospitals are offering COVID-19 vaccine shots for free, you can also get one at private hospitals for Rs 250.
Eligible citizens can easily find the nearest vaccination center through the CoWIN portal or the MapMyIndia online site. Here's how:
How To Find COVID-19 Vaccination Centre Near You With CoWIN portal
Go to cowin.gov.in
Next, scroll down on the home page and look for the section Find Your Nearest Vaccination Center
Now, you will see India's map embedded in this section
Then, scroll into your region to see the vaccination centers there
For a more refined search, tap on the current location in the tab placed next to the map and press Go (You can also enter your pin code)
That's it!
Note: The list includes the name and full address of the hospitals and vaccination centers near you. Also, a Get Direction button opens up directions on how to get there on the MapMyIndia portal.
Also read: How To Check If Your PAN And Aadhar Are Linked? If Not Linked, How To Link It?
How To Find COVID-19 Vaccination Centre Near You With MapmyIndia
Head over to the MapmyIndia web portal or download the MapmyIndia Move app
Next, register and logged in
Then, press current location in the search box or enter your address or place name or eLoc (6-character digital address/ precise pin code) of interest
Click on the Vaccination Centres option in the left menu
Now, the platform will offer a list of options nearby and its distance from your location. The addresses are pinned on the map with an injection logo
Next, click on Get Directions to get exact turn-by-turn directions and real-time navigation That's it!
Also read: Now You Can Create Up To 30 Seconds Instagram Reels
Conclusion
The current vaccination drive uses both Covaxin and Covishield. Covaxin has been developed by Hyderabad-based Bharat Biotech in partnership with the Indian Council of Medical Research (ICMR) and the National Institute of Virology (NIV).
On the other hand, Covishield has been developed by the Oxford-AstraZeneca. It is being manufactured by the Serum Institute of India (SII).
Also read: How To Turn On Dark Mode For Instagram
We hope the above-mentioned article was helpful. Let us know in the comments section below,
More related stories below: