Instagram has added yet another feature for Reels. It essentially works similar to TikTok's Duets feature. Read more to find How To Use Remix Feature For Instagram Reels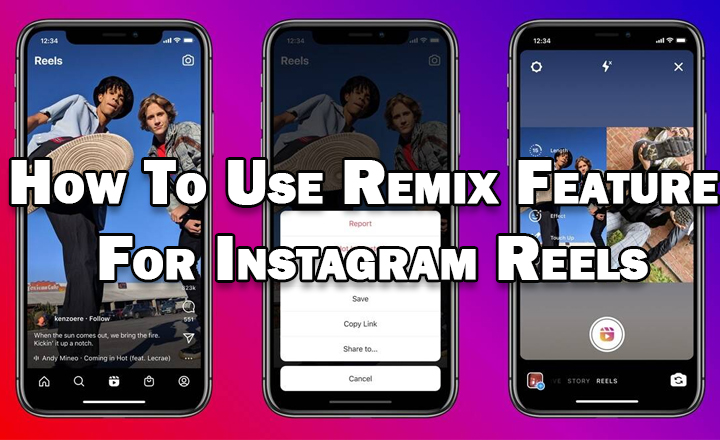 Reels on Instagram is a short video making and sharing feature. It allow users to record and edit videos with audio/ visual effects.
The popular social media platform is offering several new features for Reels. This includes the ability to share and save audio clips.
Now, Instagram is rolling out a Remix feature that works similar to TikTok's Duets feature. It allows users to record alongside an existing Reel.
Instagram claims that the new feature will allow users to capture their reactions to friends or a trending video. Here's how:
Also read: How To Use Google Assistant Voice Commands On Android Apps
How To Use Remix Feature For Instagram Reels
Go to the Instagram Reel that you want to shoot alongside
Then, select the three dots that show up on the top right corner of the Reel
Next, choose Remix This Reel option
Now, you will see the recorded Reel on the right corner and your own recording on the left side
Then, hit the Record button to start recording your Remix
That's it!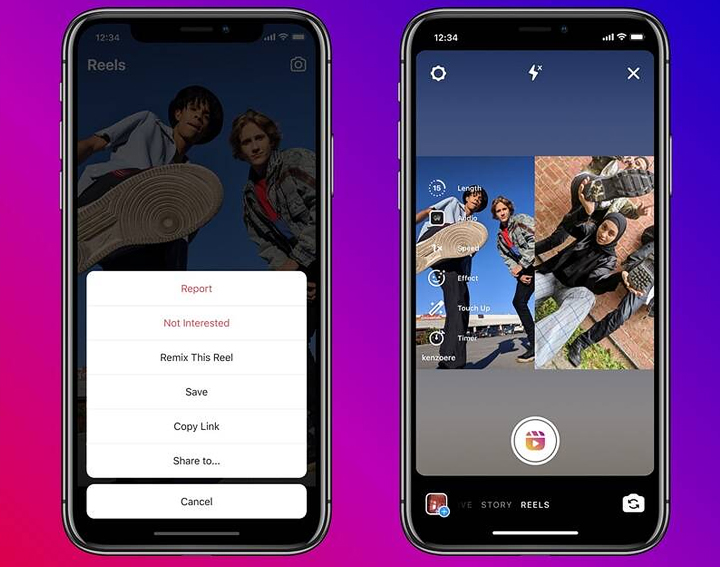 Additionally, you can use the tools on the left panel to edit your video by adding effects, filters, sound, increasing the pace, etc.
Note: The new feature will be available by default for new Instagram Reels. To Remix old Reels, hit on the three dots on the right of your Reel and click on Enable Remixing.
The remixed Reels show up alongside all the other Instagram Reels on the Reels Tab in your profile. You can also see who remixed your Reel via the Instagram Activity tab.
Also read: How To Save Audio From Instagram Reels & Use Them In Your Reels
Conclusion
India was one of the first markets to receive the new Reels feature. Thanks to the recent TikTok ban, Reels have received a lot of users in India.
The popular social media platform has been releasing regular updates for the short-form video sharing feature. Recently, it added a dedicated Reels tabs.
Instagram has also increased the duration of short videos by 15 seconds. Previously, Instagram Reels allowed users to upload short videos up to 15 seconds.
Additionally, users will get a timer up to 10 seconds (up from up to three seconds) while recording a reel. You can also trim and delete any clip.
The Facebook-owned platform hopes to make it easier for people to discover new Reels creators and their videos. The new features will the company get more users.
Also read: Now You Can Create Up To 30 Seconds Instagram Reels
We hope the above-mentioned article was helpful. Let us know in the comments section below,
More related stories below: