Covid vaccination has become the need of the hour. Fortunately, the registration process is getting smoother. Now, you can even use Paytm. Read more to find How To Book COVID-19 Vaccine Through Paytm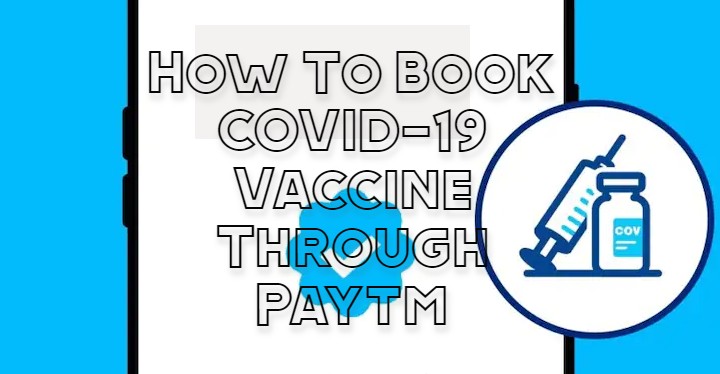 Now, you can use the Paytm app to search and book slots for the COVID-19 vaccine (both Covaxin and Covishield). You can book for a person between the 18–44 age group or above.
Also read: How To Download Windows 11 OS On Your Laptop
The Paytm app is commonly used for mobile recharges, bill payments, or making payments offline. It now allows you to book the COVID-19 vaccine in a few easy steps.
The popular app has added a new 'Vaccine Finder' feature on its app (for both Android and iOS devices). It uses the government's recent update to the CoWIN guidelines.
So, if you had previously registered on the CoWIN portal beforehand to book vaccine slots, you just need the latest version of the Paytm app installed on your device.
Also read: How To Turn Off Audio Notifications On Zoom
How To Book COVID-19 Vaccine Through Paytm
Open the Paytm app
Now, scroll through the home screen to find Vaccine Finder
Next, enter your PIN code/ switching to the Search by District option for a nearby vaccination center
Then, select the age group
Now, choose whether you want the first dose or the second one
Then, tap the Book now button and enter the mobile number you used on CoWIN
Next, you'll receive a one-time password (OTP)
Also read: How To Check If Your PAN And Aadhar Are Linked? If Not Linked, How To Link It?
Once the OTP is entered, you should see the available centers and slots in your location. You can also switch between free and paid slots, etc
If no slots are available in your location, the app will show you with a Notify me when slots are available button
Then, choose an appropriate spot from the available ones by tapping Book Now
To add a new beneficiary for vaccination by press Add New. Enter beneficiary's photo ID, proof ID number, full name, year of birth, and gender and hit Submit
Next, you can choose between the available timings at your selected vaccination center. Simply pick one and press Schedule Now
That's it!
Note: Once done, Paytm provides you an appointment slip that you are required to carry at the time of vaccination.
Also read: How To Turn On Dark Mode For Instagram
We hope the above-mentioned article was helpful. Let us know in the comments section below,
More related stories below: