Microsoft has launched a new version of its Windows operating system. It comes with a new minimalistic look and new features. Read more to find How To Download Windows 11 OS On Your Laptop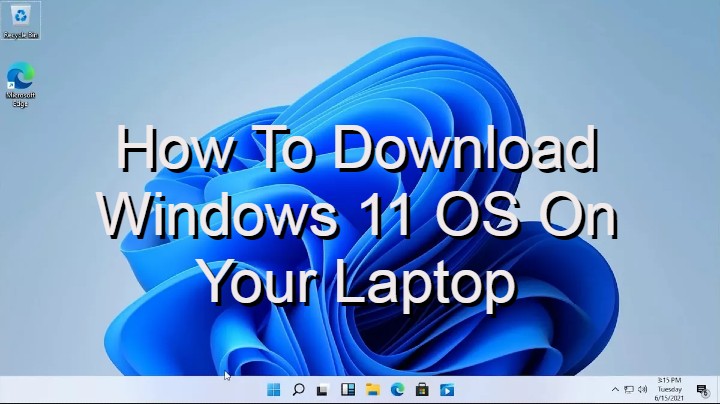 Windows 11 is the latest iteration of Microsoft's popular operating system. It comes with a new minimalistic interface. The company has also added several new features.
While the Windows 11 is expected to be widely available later this year, you can currently get access to the Insider Preview build for developers to test the new experience.
Minimum hardware requirement for the new OS include greater than 1GHz and dual-core processors (supports Intel 7th generation and AMD Zen 1), 4GB RAM, and 64GB internal storage.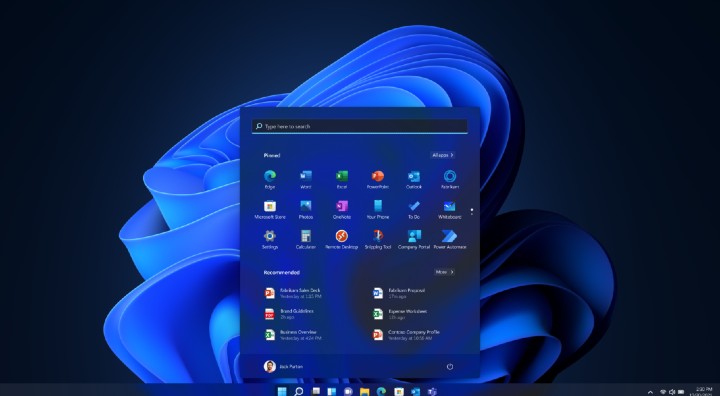 Also read: How To Set Expiry Date To An Email Via Gmail Confidential Mode
The new OS features include a centrally-placed Start menu and taskbar. These will be available on the Windows 11 Insider Preview (build 22000.51) alongside the new themes, sounds, and more.
However, the first Windows 11 preview does not include all the features that Microsoft showcased last week (including Microsoft Teams integration and support for Android apps on Windows).
You can easily download the first Windows 11 Insider Preview build on your Windows 10 PC. All you need to do is enroll in the Windows Insiders program. Here's how:
How To Download Windows 11 OS On Your Laptop
On your Windows 10 PC, go to 'Settings'
Now, in the 'Update & Security' section, navigate to 'Windows Insider Program'
Next, follow instructions
That's it!
NOTE: Since the new OS is still going through tweaks, it is best to download the first Windows 11 preview only on secondary devices to avoid any impact on your day-to-day experience.
Some common issues may include unavailability of the 'Power mode' setting on the Power & battery page, misaligned widgets on external monitors, and limited taskbar across multiple monitors.
Also read: How To Check If Your PAN And Aadhar Are Linked? If Not Linked, How To Link It?
Conclusion
Microsoft is likely to start rolling out the Windows 11 in October this year. It might first be unveiled with the company's new Surface devices. A free Upgrade will be available to compatible laptops.
The new changes include an all-new Start menu and taskbar in the centre of the display. There are also new animation effects, enhanced Notification Centre and Quick Settings, and new themes.
Users will now be able to access widgets by clicking on the dedicated Widgets icon in the taskbar. This includes widgets for a calendar, weather, local traffic, Microsoft To-Do lists, OneDrive photos, sports and esports, stock watchlist, and tips.
The widgets section also comes with a news feed section for personalised news content. New multitasking features include Snap layouts and Snap Groups.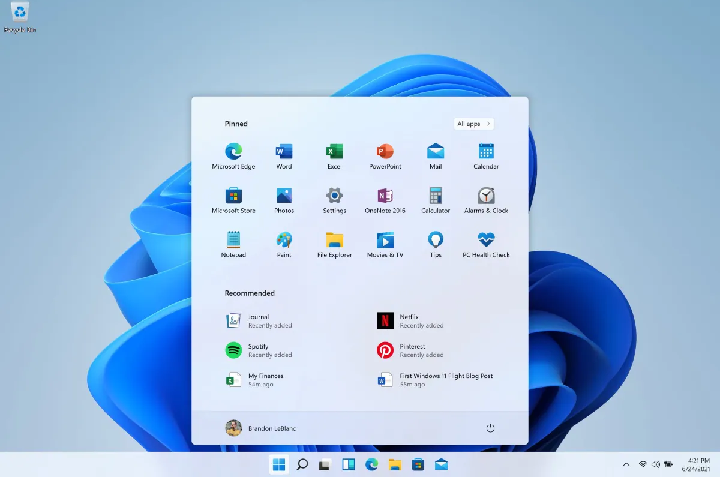 Also read: How To Turn Off Audio Notifications On Zoom
Microsoft has changed the classic Windows startup sound. It also comes with an updated File Explorer that will show context menus when right-clicking on the screen.
Additionally, the Windows 11 will allow come with the ability to run Android apps natively. The new Microsoft Store also gets an updated interface and a dedicated Entertainment tab.
Other features include dynamic refresh rate, Auto HDR support, touch keyboard personalizations, voice typing launcher, improved gesture controls, pen menu for stylus inputs, and an updated input switcher, and Wi-Fi 6E support.
Also read: How To Turn On Dark Mode For Instagram
We hope the above-mentioned article was helpful. Let us know in the comments section below,
More related stories below: