There is not a single electronics manufacturer which does not realize the importance of the Indian market if they plan on being a global success. And the latest company to venture into India to satiate the hunger of the Indians on the technology frontier, is the Hongkong based electronics company EKEN Electronics who have just launched their budget tablets in the Indian market at an event held in Kochi.
'EKEN Leopard' will be the name of the range of tablets and they will be priced between Rs.6,900 and Rs.11,999. "India is an exploding market with huge potential for cost effective tablets. This factor influenced us to launch quality budget tablets in India and this will enable computing advantage to everyone", is what Edison Chang, CEO EKEN Electronics had to say through a press release after the launch of the tablets and the message pretty much conveys the company's intent.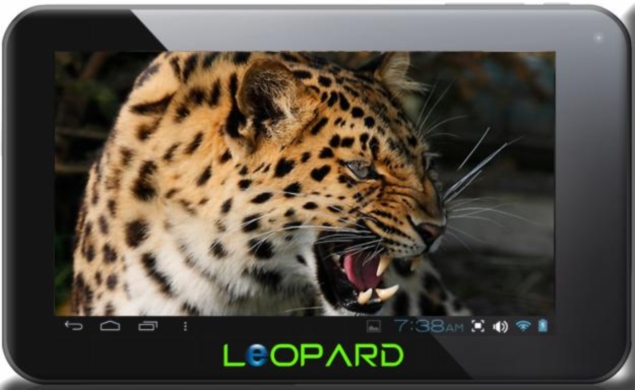 The Hong Kong based company has collaborated with oue homegrown Kerala situated Aldous Glare Trade & Exports (AGTE) which will be the exclusive nationwide distributor of the budget tablets in India. AGTE CEO George Thomas stated at the launch that by the time 2013 ends, the company aims to sell 10,000 units a month in Kerala. EKEN tablets will come 8 GB of internal storage and will be based on the omni present Android platform/models come with eight GB internal storage.
EKEN tablets come with a 1.3 MP front camers for vanity checks and video calling. The screen sizes with be 7 inch, 8 inch, 9.7 inch size and will have 3G and Wi-Fi support coupled with GPS support. EKEN tablets will have an option to expand the memory by 32 GB and will weigh around 200-250 grams to add to the portability factor.
Micromax, the number 1 Indian tablet manufacturer is getting competition from every nook and corner of the world. It points towards Micromax being a force to reckon with. And as far as EKEN tablets are concerned, you will be able to lay your hands on them in the coming months.
More related stories below: