Spice Mobility has just launched their next flagship, Spice Stellar Pinnacle Mi-530 at a price tag of Rs 13,999. The Android based smartphone comes with a 5.3 inch screen which is the biggest from the house of Spice and the USP of the device will be the 5MP front camera which has not been offered even on the high end smartphones by the MNCs, let alone the Indian giants like Micromax and Karbonn.
Spice Stellar Pinnacle Mi-530 comes with a 5.3 inch qHD IPS display of resolution 960 x 540 pixe;s and the device has a 3G support for both the sim cards it can accommodate  It is powered a 1.2 GHz dual core processor and finally to the relief of the budget smartphone buyer has a RAM of 512 MB. But then again, it misses out on the latest version of Android which is the Jelly Bean and instead ships with Android 4.0 ICS.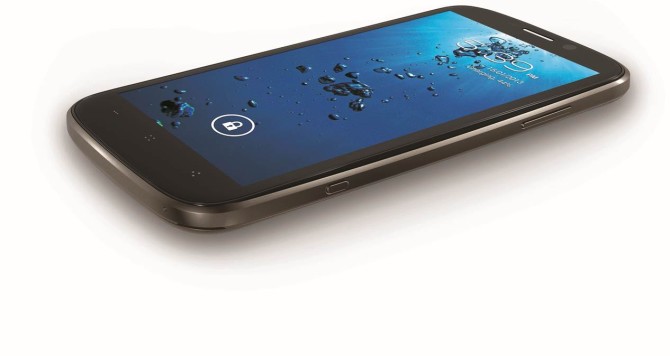 It comes with a 5MP front camera unit which can give you the best self portrait pictures and quite clear video calling. At the back is an 8 MP snapper with a dual LED flash. It covers all its connectivity bases by having on board 3G, Wi-Fi, micro USD support and the latest version of Bluetooth connectivity, 4.0. It comes with a 2,550 mAH marathon battery but seeing the big screen on offer, we doubt it will last more than a day as the talk time on offer on a single charge has been rated as 4 hours and 12 minutes.
And now the million dollar question. Will it sell? We doubt if it will top the sales charts. It comes at a price of Rs.13,999 which is Rs.3,000 more than the price of the quad core offering from Karbonn with a slightly smaller display and has ventured in the territory of Micromax Canvas HD which would retail around the same price point in the first week of February. But yes, if you are a camera buff and are into video calling, the buck stops here.
More related stories below: