Smartphones allow you to catch up on articles and other written content from almost anywhere. All you need is connectivity and an internet browser. However, not all websites are easy to read on mobile devices. It can be little difficult to sort through all the clutter on the side including ads, suggestions, images, etc. Also, you have to reformat the web page or zoom in/out, depending on a particular web page. Is reading web pages on your smartphones proving to be a hassle? Don't worry. Google Chrome has a hidden 'Reader mode' for Android which strips way all the clutter and formatting for a comfortable reading experience. Read more to find about How To Enable Google Chrome's Hidden Reader Mode For Android Smartphones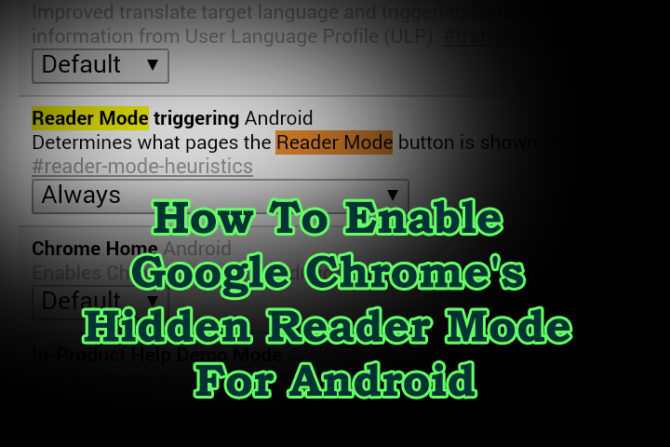 There many great apps like Pocket, Evernote or Readability that allow you to save web articles and read them without distractions. However, if you are in a hurry or don't have those apps, Google offers a useful secret option. The hidden Chrome feature is perfect for smooth instantaneous reading. Here's How To Enable Google Chrome's Hidden Reader Mode For Android Devices:
Open Google Chrome on your smartphone.
Type 'chrome://flag' in the address bar and press 'Go'.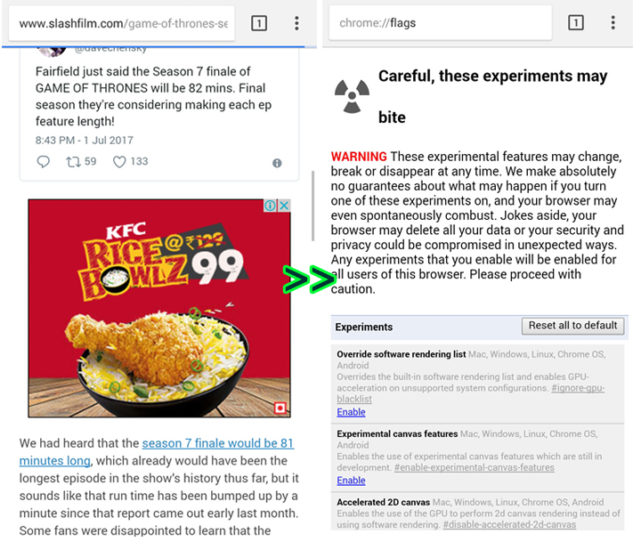 Google shows a warning on the top. Ignore it for this feature.
Head over to the three-dotted Menu section and select 'Find on Page'.
Now, search for 'Reader Mode'. It should be right under the 'Zero Suggestions'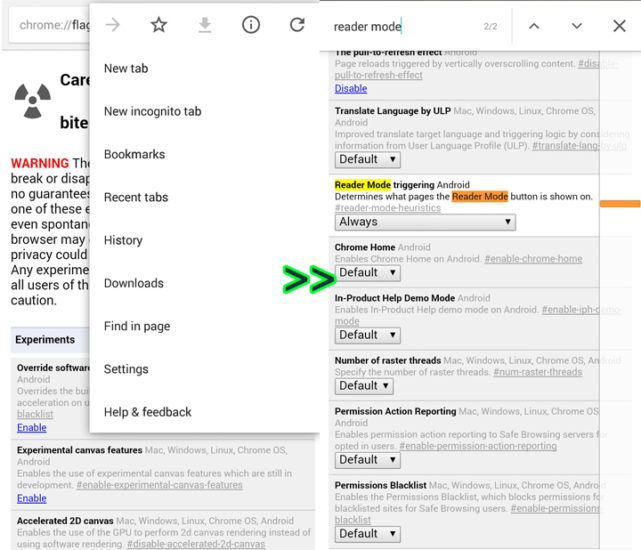 Also read: How To Read Google Ebooks On Your Smartphone For Free
From the drop-down menu, choose 'Always' to enable Reader Mode. Another good option is the 'Appears to be an article'. However, it is not always reliable.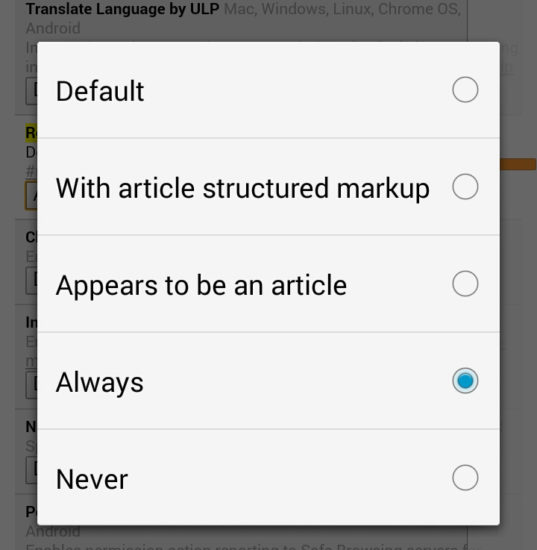 Tap 'Relaunch now' when prompted to reload the Google Chrome.
Now, open the web page you want to read.
You will see a 'Make Page Mobile Friendly' pop-up on the bottom side. Tap on this to get a clean readable page.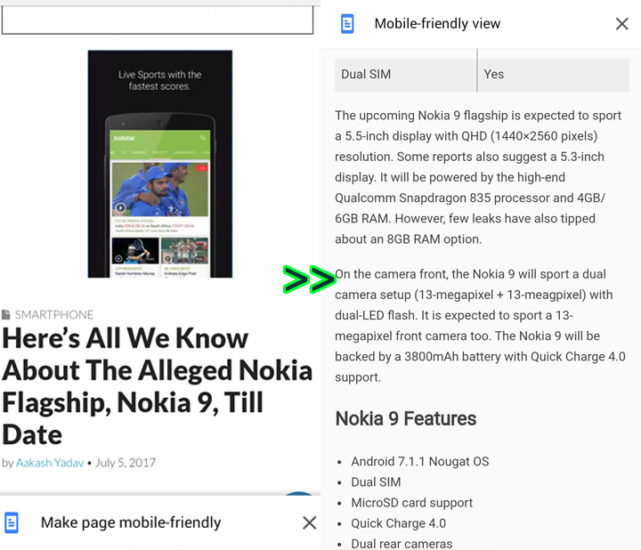 If you don't see the above-mentioned pop-up, refresh the web page.
That's it. Enjoy the clean, easy to scroll through new layout.
Also read: How To Customize Your Android Smartphone Look
Conclusion
Google Chrome for Android is getting better by the day. However, the feature-rich browser hides many experimental functionalities under the hood. Try out the above-mentioned hidden feature without any worries. It reformats the web page to fit your screen and removes all the clutter. However, sometimes it also strips out some images and videos from the article. On the whole, it is quite a useful feature. The difference in reading experience is drastic for information junkies. Apple users can look to Safari browser for a similar functionality.
We hope our guide on 'How To Enable Google Chrome's Hidden Reader Mode For Android Devices' was helpful. What tricks do you use for a better reading experience? Share with us in the comments section below.
More related stories below: