Facebook has launched a new desktop app for its team-collaboration service Workplace. The new Workplace Chat is the Facebook's alternative to the popular service Slack which offers enterprise collaboration tools. Microsoft Teams also maintain desktop apps. Read more to find about Facebook Workplace Chat App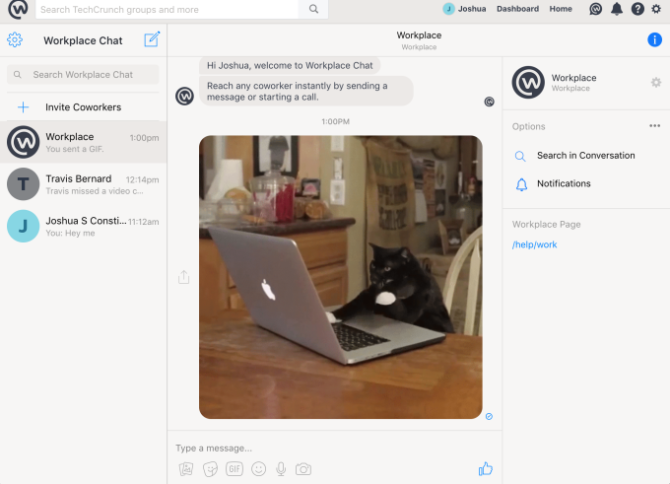 The new Facebook Workplace Chat app works with both Windows ( 64-bit Windows 7 and above) and macOS ( macOS 10.9 and above) desktop platforms. As of now, the desktop client is still in beta. The company would use the customer feedback to improve the app before a wider rollout. Currently, it is being used internally by Facebook employees.
Although the Workplace platform is free, it has a premium version as well. Access and control over the information shared in the Workplace app by the company workers remain with Facebook. However, with Workplace Premium, the company has control and access to all information.
Also read: How To Play Secret Games On Facebook Messenger
Facebook Workplace Chat App Features
Unlike the Web version of Workplace, the Windows app also features screen sharing ability like Hangouts and Slack. Customers will be able to share their desktop with their team during presentations and meetings. Facebook claims that the new desktop app and screen sharing ability has been the most requested features by Workplace customers.
While you will be using a personal account, the Workplace Chat acts as professional space where all your co-workers can be notified with the latest information. However, you can control what you want to share. Along with video and voice calling, a user can also live stream videos. It can even live-stream 360-degree recordings. The desktop app also has a native notification button.
Also read: 10 Best Tech Gifts Under Rs 1000 For Diwali Season
Conclusion
The new Facebook Workplace App competes with Slack (more than six million daily customers) and Microsoft Teams (used by over 125,000 organizations). Microsoft Teams is also replacing Skype for Business. In comparison, Facebook has been aggressively expanding the Workplace features to compete with its rivals. Earlier this year, it announced a free tier of Workplace to attract more customers.
Workplace Chat is a rare desktop app from Facebook. Previously, the company discontinued its desktop client for Messenger. Currently, the only desktop software by the social media giant is its casual gaming platform Facebook Gameroom. It remains to be seen how the new app does in the market place.
Also read: Facebook AR Glasses Patent Reveals a Transparent Display Design
More related stories below: